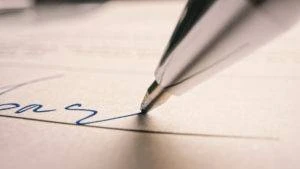 Any business owner might find themselves in a disagreement with another business or an employee. In these situations, you may need the help of a commercial litigation lawyer in Wayne, like the team at Morelli Law Firm.
By having us on your side early, we may be able to solve the issue before it becomes a full-fledged lawsuit. If you've already received notice of a lawsuit, call us immediately for legal advice. You cannot afford to wait if you're in this situation.
Reasons to Hire a Wayne Commercial Litigation Lawyer
When you're facing a lawsuit, a contract dispute, or even just need to handle drafting some documents for your business, you can't focus on operating your business. Business owners can't afford to pull their attention away from what's going on to handle a legal matter.
By having a commercial litigation lawyer on your side, you have someone who can handle these tasks for you. You get your legal problems handled so that you can focus on doing what you do best, keeping your business running.
If you're an employee or a contractor, commercial litigation lawyers in Wayne provide a channel to get your dispute settled when normal negotiations fail. If you've been harmed by a business, we can tell you if you have a case and how we can help you get a favorable outcome.
Which Cases Fall Under Commercial Litigation?
Most commercial litigation cases involve non-criminal disputes between businesses, employers, contractors, vendors, and other business-related entities. Yet even though they're non-criminal, the consequences could destroy your business. Some of the most common case types we see include:
Payment disputes
Contract disputes
Intellectual property issues
Business torts
Fraud claims
Unfair and deceptive trade practices
NDA and non-compete violations
With the help of a commercial litigation lawyer, you and the other parties can come to a new legal agreement that both sides are happy with. If that is not possible, we can help you pursue damages or make a business insurance claim to get compensation for what happened.
Unlike personal injury lawyers, commercial litigation lawyers can be on both the plaintiff and the defendant's side. Our lawyers can help you against the accusations of a lawsuit and, potentially, keep you out of the courtroom.
Facing Employee Litigation
Businesses with employees must ensure they follow the rules for employer – employee relationships or could find themselves facing a lawsuit. Two common kinds are wrongful termination and whistleblower suits. Either can put your business in jeopardy.
A whistleblower is someone who informs the public about an alleged unlawful or dangerous thing your company does. Whistleblowers have laws protecting them, but businesses do have avenues for responding to these accusations. Our team can mount a counter offensive against these claims.
Wrongful termination is often a form of employee discrimination. If an employee thinks you fired them because they belong to a protected class, they can try to sue you and complain to the government about what happened. These cases are serious and you could face heavy fines if you don't fight back.
Facing Government Litigation
In rare cases, you may be facing government charges, including security fraud, tax evasion, or racketeering. These can damage your reputation, destroy your finances, and even send you to jail.
If you think you're under investigation at all, do not hesitate. Call a Wayne commercial litigation attorney immediately about your suspicions. Your business and your freedom may be at risk. The longer you wait, the harder it will be to defend yourself.
Receive Your Free Consultation
If you wish to learn more about how our Wayne commercial litigation lawyers at Morelli Law Firm can help you with your case, contact us by phone or through our website. All prospective clients receive free case evaluations.