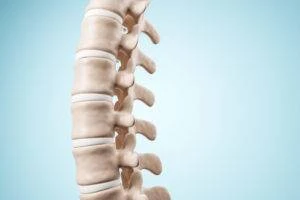 The spinal cord communicates sense and motor information to 31 spinal nerves and the brain. A serious accident can cause damage to the spinal cord and nerves, scrambling this information or even cutting it off completely.
If you've experienced a spinal cord injury, you may be eligible for substantial compensation through an insurance claim or a lawsuit. Our spinal cord injury team in Wayne is ready to hear your case and see if you qualify for compensation.
Morelli Law Gets Results
In a case as serious as a spinal cord injury, it's understandable to do some research to find the spinal cord injury lawyer in Wayne that best fits your needs. Morelli Law has helped people in numerous personal injury cases in Wayne and across our practice regions.
Spinal cord injuries can happen from many kinds of injury situations. Look at our results to see the cases and awards we've managed to get for some of our top cases.
Then, take a look at our testimonials. The strength of any law firm ultimately depends on the words of support from previous clients. We hope this shows you that our team means business and will do everything we can to win your case.
Why Spinal Cord Cases Need Vigorous Representation
The spinal cord is the main nerve of the body. When this nerve is damaged or severed, all the signals that would flow below the point of injury are scrambled or dead. For instance, when there is a complete cut then paralysis can occur.
Spinal cord injuries need lifelong aftercare to control complications. Depending on the injury and where it happened in the cord, those complications include:
Inability to control bowel and bladder
Trouble with breathing and blood pressure
Pressure sores and broken bones due to neuropathy
Intense burning, pain, numbness, and other sensations from nerve damage.
Inability to move or feel parts of the body correctly.
Insurance companies might be willing to pay for the immediate care of your body, but they won't tell you the costs that come along later. You may be eligible for disability payments, lost wages, and other damages. Our Wayne spinal cord injury lawyers will uncover these needs and aggressively pursue compensation for them.
What Will a Wayne Spinal Cord Injury Attorney Need to Prove?
When you hire a lawyer for a personal injury case, there are four core things they need to prove to win your case:
Did someone have a duty of care toward you to keep you safe?
Was that duty of care violated in some fashion?
Did that violation harm you?
How did it harm you, now and in the future?
A lot of the work a lawyer does at the beginning of your case is gathering evidence. They may examine your medical records, look at official statements, or question witnesses. Once they have evidence, then they have to construct a persuasive case to get the insurance companies to pay up.
If negotiations fail, the next step is to take the case in front of a judge and argue for your side. Most cases do not see a courtroom, but we are prepared to take it that far if it becomes necessary.
How Long Will My Case Take to Resolve?
It's understandable to desire compensation as soon as possible, but it takes time to complete the investigation and to go through negotiations. A case can take weeks if everyone is in agreement, but if not, it could take years.
Factors that can change how long your case will take include:
The complexity of the case
The number of parties involved
How willing the parties are to negotiate
How strong your case is
Whether or not you go to trial
You also have some control over the speed. Once we have a settlement offer from the insurance company, you have the choice to accept it or not. We can tell you if it would be better to fight for a higher amount or to take it because it's fair, but the choice is always yours.
Get Your Case Evaluated Today By a Spinal Cord Injury Attorney in Wayne
Are you ready to get help for your spinal cord injury case? Our team in Wayne is ready to listen to what you have to say. To get started, contact us for a free consultation.