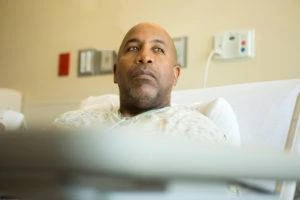 The profound effect on a person's life when they have been injured by a dangerous medical device can be devastating. The severity of the injuries, future complications, and the amount of time and pain involved in the recovery process can be overwhelming.
If you have been harmed by a defective medical device, you have the right to pursue compensation for your injuries. A manufacturer can be responsible for the safety of the products they put on the market.
A Wayne defective medical device attorney from Morelli Law Firm can help you to stand up to the negligent parties and hold them accountable for the damage they have caused.
Defective Medical Device Lawsuit FAQ
When a dangerous, faulty medical device has upended your life, you want to be compensated for the pain it has caused but you may not know where to start. Here is a list of frequently asked questions about how to pursue a legal claim for financial recovery after being injured by a defective product.
When Can I File a Defective Medical Device Lawsuit in Wayne, NJ?
The statute of limitations for claims regarding injuries due to defective medical devices in the state of New Jersey is two years from the date of injury. If you lost a loved one, the statute of limitations for filing a case is two years from the date of death. (N.J. Stat. § 2A:31-3) It's important to speak to an attorney as soon as you suspect a faulty device is to blame.
After seeking medical treatment when you suspect you have been injured by the medical device, it is time to seek legal advice. An experienced defective medical device lawyer in Wayne can advise you on the best way to preserve evidence against the manufacturer and begin your case.
What Are Some of the Potentially Defective Medical Devices Currently Under Investigation?
Artificial cervical discs and lumbar discs
Breast implants
Catheters
CPAP machines
Defective prosthetics
Dental implants
Dialysis filters
Hip replacements and knee replacements made by companies such as DePuy and Zimmer
Insulin pumps
Pacemakers, stents, heart valves and defibrillators
Power morcellators
Respiratory devices, like ventilators and inhalers
Shoulder pain pumps
Stents
Surgical mesh, including transvaginal and hernia surgical mesh
Device recalls can mean any number of repairs or actions should be taken by the manufacturer to address a suspected defect. It can be a simple fix like relabeling the device or it can be as extreme as complete destruction. It's important to consult your doctor if you discover your device is under a recall.
What Happens When My Medical Device Is Issued a Class I Recall?
A Class I medical device recall is concerning. In this situation, the device violates FDA safety laws and is to be taken very seriously. In this type of recall, either the FDA or the manufacturer remove the device from the market.
Consumers may be required to have the faulty medical device removed completely in many cases. Depending on the severity of the defect, though, some problems can be solved with an adjustment or repair. Recalls can involve certain serial numbers, ranges of dates issued, or the entire line of products.
If you have a medical device that is potentially defective or has been recalled, contact your doctor to find out if treatment is needed immediately. If complete removal and return of the product to the company are recommended, discuss the situation with your doctor. When safe treatment has been established, call a defective medical device lawyer as soon as possible.
Who Is Responsible When I Have Been Injured by a Faulty Medical Device?
Many parties can be involved and found liable for the defects of a medical device. Multiple parties will often share liability for a defective medical product claim as there are many people involved in the production, sale, and distribution of medical devices.
The designers of the product can work independently, for a separate laboratory, or for a pharmaceutical company. The designer and their employer are potentially liable if the design of the product is found to be inherently defective.
Manufacturers can be held liable if the production process is flawed or unreliable, or if substandard products have been used in the creation of the product. Despite legal obligations to adhere to strict rules in the manufacturing of devices,it remains possible that quality control steps were not implemented, followed, or maintained.
The distributors can be held liable if the appropriate instructions and warnings were not attached to the packaging. They are also responsible for ensuring that marketing materials, advertising, and physician training is all correct.
Physicians, pharmacists, drug representatives, retailers, and anyone involved in the process of distribution of the device can all be held liable depending on the circumstances.
Hiring a Wayne defective medical device attorney will enable you to hold any or all parties responsible for your injuries. An experienced lawyer can analyze all the factors to discover how the defect occurred, how it caused your injury, and who to sue.
What Is the Cost for a Medical Device Attorney to Represent Me?
Our defective medical device attorneys in Wayne work on a contingency basis, meaning that no money is due until the case has been won or settled. It is our practice to charge a percentage of your awarded amount or your settlement amount.
Pursuing a product liability claim alone can put you at risk of losing your right to fair compensation. Insurance companies employ highly skilled professionals trained to save money for their company. Their usual tactic is to offer a settlement check while glossing over the fact that accepting the money will obligate you to waive any further right to pursue damages.
Our legal team will collect information to evaluate the impact of the device on your life. The attorney will calculate an appropriate sum to properly compensate you for the damages, and fight hard for your right to recover it. Your attorney's focus is to get you the maximum reward to compensate you for the harm this defective product caused.
How Much Is My Defective Medical Device Lawsuit Worth?
The attorney will need to collect information about your case before determining an exact number. By looking at the details of how your life has been altered and by examining the aspects of similar cases that have resulted in awards, your lawyer can formulate the appropriate amount to ask for in your complaint.
Individuals have different injuries and suffering is very subjective in legal terms. Important factors to consider include:
Physical pain and suffering
Medical costs
Lost wages
Loss of enjoyment of life
Loss of potential earnings
Future cost of medical treatment
When all that information is gathered, your attorney calculates the damages to ask for in your product liability lawsuit.
Call Today to Speak to an Attorney in Wayne, NJ About Your Defective Medical Device Case
If a manufacturer has released an unsafe product and it has caused you injury, we can help you to hold them accountable. You can secure financial compensation from those who have harmed you. We have earned our reputation for fighting hard for our clients and getting results.
Our history of successful litigation with major manufacturers is well known, and it has influence with defendants. Some prefer to settle rather than risking a protracted battle in court. We do whatever it takes to protect our clients and get them fully compensated.
Contact the Morelli Law Firm now to speak with our team of Wayne defective medical device lawyers and schedule a free case evaluation.