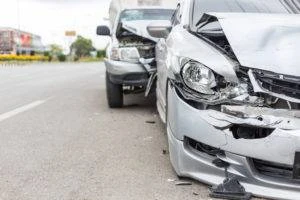 If you have been driving for any period of time, chances are you have experienced the pressure and frustration of a driver who is tailgating you. It can be startling to look in the rearview mirror and see a vehicle that is following too closely, especially if that is a large truck or 18-wheeler.
Tailgating is a dangerous and careless practice. If there is a sudden change in roadway conditions, then the tailgating driver may soon find themselves striking the car in front of them.
If you were involved in an accident where the other driver was tailgating you, contact Morelli Law Firm now. You may be able to work with a Philadelphia tailgating lawyer to retrieve the compensation that you deserve for your injuries.
We offer a free, no-obligation consultation. If we proceed, we do not collect any fees unless we recover a judgment on your behalf. Call now: (212) 751-9800.
Hold a Careless Driver Liable
If you decide to pursue compensation, there are a few things you will need to prove before you can be awarded financial recovery. If you successfully prove all four elements, you will have established that the other driver was negligent and owes you compensation.
Each of these elements is equally important and will require you to gather evidence:
Duty – You must show that the other driver owed you a duty to drive with reasonable care and skill at the time of the crash. This typically includes paying attention, using good judgment, and following traffic laws.
Breach – You must show that the other driver did not drive according to this duty. Examples of a breach include distracted driving, drunk driving, and failing to yield the right-of-way.
Causation – You must show that the other driver's failure to follow the duty of care caused your injuries. If your injuries happened because of some other major cause, like your own carelessness, then you may not be able to recover compensation.
Damages – Finally, you will need to offer evidence supporting the amount of damages you seek. This includes a variety of expenses like medical bills and lost wages.
One of the key functions that your lawyer will perform is gathering evidence to support your claim. There are many different types of evidence that could be available to you in your case:
Surveillance or video footage
Eyewitness statements
Police reports
Medical records
Photographs
Inspections of the vehicles involved
Your personal statement regarding what happened
Consults with experts
Do Not Miss the Legal Deadline
While you are focusing on your recovery, your attorney will ensure that your case is proceeding and that your rights are being protected. The legal system can be incredibly complicated, especially if this is your first time being part of a civil case.
One rule that is important to know is the statute of limitations. This rule sets a limit on the amount of time that you can wait to pursue compensation. Under Pennsylvania law, an injury victim has two years from the date of the accident to bring their claim for compensation, according to 42 Pa. C.S.A. § 5524.
Contact Morelli Law Firm now for a free consultation: (212) 751-9800.
Causes of Tailgating That May Have Contributed to Your Accident
There are many reasons that a driver might engage in tailgating. None of these reasons excuse using such dangerous driving maneuvers, but understanding how your accident happened can help you establish your right to compensation.
Here are some of the causes of tailgating:
Distracted Driving: If a driver is preoccupied with their cell phone, eating, grooming, talking to passengers, or tending to pets in the car, they may not realize they are following another vehicle too closely.
Drunk or Drugged Driving: If the other driver was under the influence, their judgment may have been compromised. Intoxicated driving also makes it very difficult to react quickly enough to changing road conditions.
Rushed Driving: The other driver may have been running late and trying to make an appointment on time.
Road Rage: If a driver cannot control their emotions, they may engage in dangerous road rage behaviors. This can include tailgating, yelling, cutting someone off, violent gestures, and running red lights or stop signs.
Tailgating Accident Injuries Can Qualify You for Damages
Countless injuries can result from a tailgating accident. If it happened at high speed, then the injuries may be life-changing or even catastrophic. Some of the common injuries that an accident victim receives include:
Broken bones or fractures
Lacerations and severe bruising
Traumatic brain injuries
Internal organ damage
Bleeding
Disfigurement or scarring
Amputations
Whiplash
Emotional distress
It is a good idea to see a doctor as soon as possible to have your injuries treated. This will also begin a record of the harm that you endured and the cost of your medical expenses.
Such injuries can lead to substantial medical bills, both initially and in the future. They may also prevent you from returning to work at full capacity or at all.
Consider working with a Philadelphia tailgating lawyer to pursue compensation for these significant damages after your collision. One of the many things that your lawyer will do is review your injuries and other expenses to calculate the amount of damages you are legally entitled to receive.
Get a Free Consultation to Discuss Your Case and Find Out How a Philadelphia Tailgating Lawyer May Be Able to Help
A free consultation is a good way to get a sense of your legal rights and the options that may be available to you. Best of all, there is no cost or obligation to proceed if you call Morelli Law Firm. Find out how a Philadelphia tailgating accident lawyer may be able to help you hold someone responsible for the injuries and expenses that you've suffered.
Call now at (212) 751-9800.