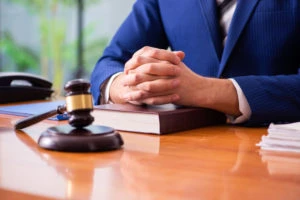 Tailgating is one of many reckless and careless acts a driver can commit behind the wheel, putting other motorists at risk. It can lead to collisions and cause serious injuries for all of those involved, especially the driver being tailgated.
If another driver was tailgating you when your accident occurred, you have options for recovering compensation, and a New Rochelle tailgating lawyer can help you. Call Morelli Law Firm at (212) 751-9800 to discuss your case today.
Tailgating Explained
The New York State Department of Motor Vehicles (NYSDMV) describes tailgating as "following too closely." More specifically, tailgating refers to when a driver is following another vehicle so closely that they do not have enough time and space to avoid a collision should the vehicle in front of them come to a sudden stop.
For this reason, tailgating is largely associated with rear-end collisions. Depending on the speed both drivers are traveling at before the accident occurs, they can suffer from severe damages.
Tailgating can qualify as an act of negligence, as it goes against safe driving practices. Drivers should keep enough distance between themselves and the cars in front of them in order to have enough space and time to stop safely. If there is evidence that the other driver in your collision was tailgating you, it could make them liable and support a case for compensation.
The Dangers of Tailgating
When a driver is tailgating and hits the car in front of them, it can cause a number of damages and injuries. For one, it can total both vehicles if the impact has enough force. It can even push the car in front into other vehicles, causing a pile-up.
The most common injury associated with rear-end collisions is whiplash, which can cause a few days of minor pain or have lasting damages on a driver's neck and back. Bruising, broken ribs, head trauma, and spinal injuries are other injuries a driver can suffer in a rear-end collision.
If you are facing such injuries, Morelli Law Firm is ready to fight for you. Call (212) 751-9800 to speak with a representative about how we can help.
Reasons to Hire a New Rochelle Tailgating Lawyer
Personal injury law firms can offer a wide array of benefits to their clients. The team at Morelli Law Firm takes pride in representing the victims of driver negligence, and we would be honored to take you on as a client. The following are some of the many ways we can help you navigate the claims process in the aftermath of a tailgating collision.
Investigating and Constructing Your Case
One of the first services our law firm will offer you is a free, no-obligation case review. When you call our office, a member of the team will discuss your case with you and outline the next steps.
If you decide to hire us, a New Rochelle tailgating lawyer from our team will begin an investigation into your collision and damages. This process will involve the collection and analysis of evidence, such as:
Witness statements
Police reports
Surveillance video
Photographs of the damages and your injuries
Your medical reports
Receipts or estimates for vehicle repairs
Any evidence we find can help our team determine the negligent party, the value of your case, and who is responsible for your compensation. We will use this information to prove your eligibility for compensation and decide how best to move forward.
Deciding When to File a Personal Injury Lawsuit
Your own no-fault insurance policy may be the first place to look for compensation after a tailgating accident in New York. Even when another driver is responsible for your damages, this type of coverage often applies. Filing a no-fault claim can help you recover some of your medical costs, vehicle damages, and missed wages up to a certain point.
Depending on the extent of your injuries and financial losses, however, you may also qualify to file a claim against the driver based on the damage thresholds under New York Insurance (ISC) §5102. If so, you could recover additional compensation for your medical expenses and lost income, as well as pain and suffering damages.
It can be difficult to determine when this state statute applies, but the team at Morelli Law Firm can examine your case and advise you of when a lawsuit may be the best option. If this happens, we can file on your behalf and represent you throughout the process.
Understanding New York State Statutes and the Claims Process
The statute regarding damage thresholds is not the only law that may apply in your tailgating accident case. If we decide to move forward with a lawsuit, the statute of limitations will also be vital. The time we have to file a civil action is generally limited to three years, according to New York Civil Practice Law & Rules (CVP) §214. If a government agency is the subject of your lawsuit, we may have even less time.
Note that this deadline is set from the day your collision occurred—not the day we decide a lawsuit is necessary. This means we will need to keep the deadline in mind from the moment we take your case.
Beyond New York statutes, Morelli Law Firm can also address any questions and concerns you have about your case along the way. The claims process can be difficult to understand even for those who are not dealing with injuries and financial issues. Allow our team to relieve some of the pressure on you by hiring us to handle your tailgating collision case.
Let Morelli Law Firm Help You
While your biggest concern is likely healing from your injuries and getting back to your family and career, the team at Morelli Law firm is focused on your legal needs. We are not afraid to go to trial and advocate for our clients—our mission is to secure compensation for their damages, whether in or outside the courtroom.
If you are ready to take the next steps toward recovery after your tailgating accident, give us a call. We are ready to discuss your case and proceed with the best course of action. Morelli Law Firm is here to help. Reach out today at (212) 751-9800.