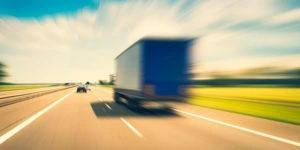 If you suffered broken bones, property damage, or emotional trauma as a result of someone else's negligence or carelessness while driving, you may be entitled to compensation. A truck accident lawyer in Philadelphia, PA, can help you seek maximum compensation for your losses.
Due to the severe injuries that limit your mobility and capacity to work after a collision with a commercial truck, it may be difficult for you to pay medical bills. Our team of legal professionals can offer a free case evaluation right away if you are having trouble covering your costs because of a lack of income.
Your Legal Rights After a Commercial Truck Wreck
Monetary damages are available to all accident victims who suffered injuries due to the negligent actions of another person or entity. Even non-economic damages, such as pain and suffering or emotional distress, are recoverable under the state's personal injury laws.
Sometimes it can take weeks, months, or more for the injured party to heal, so our legal team steps in to simplify case management and communication with the insurance company.
Truck accident victims have legal rights that are on a diminishing time limit and must act quickly in order to collect fair compensation. Depending on the details of your case, our experienced truck accident attorney can strategize which laws to apply in order to win your case.
Deadlines to Remember for Filing a Truck Accident Claim in Pennsylvania
In reference to the diminishing timeline, the statute of limitations in every state restricts how long you have to file a case after a truck crash. In Pennsylvania, accident victims must file a lawsuit within two years of the semi-truck accident, per Pa. C.S.A. § 5524. If you wait too long to pursue legal action and let this time deadline lapse, it may prohibit your ability to file a lawsuit and collect compensatory damages.
Once the opportunity to file a lawsuit is gone, the insurance company may leverage this to offer you a low payout amount. Rather than wait, seek the legal counsel of a truck crash accident attorney in Philadelphia, PA, to ensure all deadlines are met.
How This Philadelphia Truck Accident Firm Can Simplify Your Legal Process
The truck companies may give you the runaround if you decide to represent yourself. After a commercial truck accident, survivors are typically too preoccupied with treatment and establishing a new normal to conduct legal research, request accident documents, and perform all the administrative work that an accident claim requires.
When you entrust one of our personal injury attorneys with your case, you benefit from a streamlined procedure that includes:
Investigate to identify truck driver negligence

Acquire supporting evidence for your case

Calculate the amount of compensation your injuries and property damage qualify for you to win

Communicate with insurance providers and outside parties

Manage medical paperwork

Fight for a fair settlement

Litigate your case in a trial if necessary
A truck accident lawyer in Philadelphia, PA, can also help you navigate the legal system, provide updates regarding your case, and serve as a resource for any questions or concerns you have throughout your claim. Our commercial vehicle injury lawyers will oversee your entire claim for compensation.
Proving Responsibility for the Commercial Truck Collision
The trucking industry is lucrative to work for but dangerous to motorists, pedestrians, and cyclists. Nonfatal and fatal truck accidents are reported each year, stemming from a variety of causes. Upon reviewing your case, our experienced truck crash lawyers will dissect the evidence that helps us prove responsibility.
The following reasons for truck accidents can assist us in establishing liability for your claim or lawsuit against the commercial truck driver:
Driver error, such as not using a signal before a lane change

Distracted driving, like texting and driving

Driver fatigue

Unsafe conditions, such as overloaded cargo or driving after a tire blowout
In trucking accidents, there is always the chance that more than one party is liable for the collision. The potential "at-fault party" list consists of the truck driver, the truck manufacturer, the cargo loading company, and other motor vehicle drivers.
To ascertain who is accountable for your injuries, our Philadelphia truck accident lawyers can look into your collision. No matter who is responsible, we won't hesitate to seek reimbursement on your behalf from them.
Recoverable Components of a Philadelphia Truck Crash Claim
It is common for truck crash survivors to have financial debt following their accident. Insurance companies weigh certain factors to calculate the value of your losses, but there is no standard amount that truck accident settlements must pay at the baseline. The following components of your claim will be counted toward your compensation:
Accident-related medical bills

Lost income

Decreased earning ability for those suffering long-term

Permanent scarring, disfigurement, or disability

Pain and suffering

Emotional anguish

Property damage
Claiming Wrongful Death Benefits After a Fatal Truck Collison
If the truck crash was a fatal accident and claimed the life of your loved one, you may be eligible for compensation in a wrongful death lawsuit under Pa. C.S.A. § 8301.
Recoverable losses for wrongful death can include:
Funeral costs and burial fees

Medical bills

Loss of income, benefits, and annuities

Loss of services provided by the decedent
So that your family may focus on grieving, one of our firm's truck accident attorneys in Philadelphia, PA, might be able to represent you in a wrongful death case.
Crucial First Steps to Take After a Commercial Vehicle Accident
Even though our team can handle every legal aspect of your case, there are several things you can do independently that might improve your chances of obtaining compensation. For your benefit, we've included them below as a starting point.
Seek Medical Treatment
Your health and safety should be your top priorities following a truck accident, which is why we advise that you get help right away. After an accident, visiting a doctor can help establish a connection between your catastrophic injuries and the incident. This link is crucial to support your claims.
Document Your Crash Details
If possible, record all details about the truck crash on your phone. If your injuries are too severe and you are able to have witnesses document details for you, it can confirm liability in the long run.
Request an Official Police Report
It is customary for severe accidents to have the police called to the scene. The official accident report documented by the authorities will include:
The collision's time and date

The implicated drivers

Witness statements

An evaluation of what happened by the responding officer

A preliminary list of the early damages and injuries
This document, like medical records, may provide information to help a truck collision attorney prove your case against the responsible party.
Free Consultation With an Expert Truck Wreck Lawyer in Philadelphia
After experiencing such a traumatic event, taking on those responsible by yourself may be hard to handle. Contact the Morelli Law Firm if a truck accident left you with severe injuries. Our truck accident lawyer in Philadelphia, PA, will do everything possible to seek financial restitution. We can compile information to verify your claim and pursue a large settlement.
Free case evaluations are offered by our legal team, during which you can share your recollection of events and explore your legal alternatives with an experienced truck accident attorney.