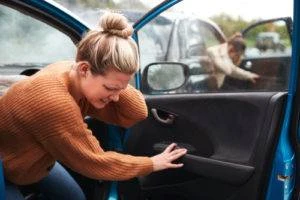 A Philadelphia whiplash accident lawyer from our firm can help you after an accident to determine what next steps to take. When you do not know which way to turn, let our team at Morelli Law Firm take the stress off your shoulders. You should worry about recovering from your injury—let us fight for your compensation.
Our services do not cost you anything unless we are able to recover compensation for your damages. Call (212) 751-9800 for your free consultation.
Compensation for Your Whiplash Injury
If another party's negligent actions caused your whiplash, you could receive compensation for the cost of your damages. Treating a whiplash injury can be more expensive than people think, and it may result in other damages as well.
According to 42 Pa. C.S.A. § 5524, you can file a lawsuit up to two years after the date your injury occurred. You could secure compensation for:
Medical expenses: Your medical expenses could include emergency room visits, diagnostic tests, treatments, and further medical care you may need.
Property damage: If your property was damaged during the collision, you could recover the cost of repairs. This can include damage to your vehicle or any other property.
Loss of income: If your injury caused you to miss time at work, you could recover the income you were unable to earn during that time.
A decrease in salary: A decrease in salary can qualify you for damages if you had to switch jobs or decrease your hours as a result of your injury.
Future medical expenses: If you need future medical treatment, you could receive compensation in advance for this care.
Pain and suffering: A whiplash injury can be painful and stressful. Any pain or suffering you had to go through as a result of your injury could be recoverable.
How a Lawyer from Our Firm Can Help with Your Whiplash Accident Claim
To help you get the compensation you deserve, a Philadelphia whiplash accident lawyer from our firm can help you by:
Investigating the cause of your injury
Speaking to possible witnesses
Consulting experts
Finding out who is liable for your injuries
Calculating a fair settlement
Filing your claim
Negotiating with insurance companies
Helping you navigate the complex legal jargon
Representing you in court
For your free consultation with our team at Morelli Law Firm, call (212) 751-9800 today.
Determining Liability for Your Whiplash Injury
Whiplash is a common injury that can occur in a variety of scenarios—most commonly, car accidents. It can develop when someone is thrown forward suddenly, causing their head to move forcefully back and forth.
To seek and secure damages for your whiplash, our team will need to connect the injury to another party's negligence. This requires us to investigate the circumstances of your car accident to determine what caused it and who is at fault.
For example, rear-end collisions are one of the most frequent sources of whiplash injuries. When a vehicle is stopped or moving slowly, the force of another vehicle striking it from behind can cause the occupants to suffer whiplash, among other injuries. If there is evidence that another driver's negligence caused your accident, we can use it to support your case.
Whiplash Can Take Time to Develop
Unlike other types of injuries, whiplash is not always immediately obvious after a collision. While a doctor can identify a potential whiplash injury, you may not feel the effects until hours or days after the collision.
It's important to look out for any symptoms of whiplash and discuss them with your doctor to establish a record of your injuries after the collision. According to Mayo Clinic, the most common signs of whiplash include:
Neck pain
Loss of range of motion
Headaches
Pain in shoulders
Dizziness
Numbness or tingling in the arms
Fatigue
In severe cases, people may also experience:
Ears ringing
Blurry vision
Trouble concentrating
Irritability
Problems with their memory
Depression
Trouble sleeping
Reach Out to Morelli Law Firm Now
If your whiplash injury was caused by someone else, you could be entitled to compensation to cover the cost of your medical care. Someone else's mistakes should not cost you a fortune.
A Philadelphia whiplash accident lawyer on our team can help protect your rights when fighting for your compensation. You should be able to focus on healing and getting back to your normal daily life. Let us handle the rest.
Morelli Law Firm can give you legal support in your time of need. Get started today by calling (212) 751-9800. Your consultation is completely free, and we do not get paid unless you do.