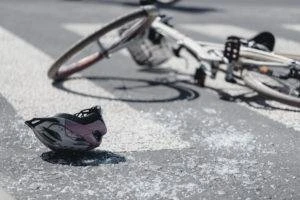 When riding a bicycle, you have very limited protection in the event of an accident. While a helmet can help protect you from serious head injuries, few cyclists wear any protective equipment anywhere else on their bodies. When a car and a bicycle collide, it is likely that the bike rider will come out of the wreck with far greater injuries than the driver.
The costs associated with a serious bicycle accident are often substantial. If you have been involved in a bicycle accident, recovering fair compensation can be critical to getting your life back on track. At the Morelli Law Firm, our team of Hempstead bicycle accident lawyers can help you get the money you need.
How a Bicycle Accident Attorney Can Help
When you hire a bicycle accident attorney, they will take over every aspect of your legal case, leaving you free to focus on recovering from your injuries. The first step will be to conduct an investigation into your case that will likely involve visiting the scene of your accident, interviewing witnesses, consulting experts, and reviewing the official accident report.
The purpose of this investigation will be to determine who is liable and gather evidence in support of your personal injury claim. Upon completing their inquiry, your attorney will assess your damages and calculate the value of your accident claim. They will then present your options to you and advise you about the best path forward.
Next, your lawyer will file the appropriate paperwork with the liable party's insurer or with the court. If you choose to pursue compensation through a personal injury lawsuit, your lawyer will go through the pretrial process and prepare to represent you in court. However, they will also be in negotiations with opposing counsel to attempt to reach an out-of-court settlement deal.
Bicycle Accident Lawyers Charge Based on Results
The fee structure that personal injury lawyers use is different from those used by most other types of lawyers. Personal injury attorneys charge their clients on a contingency fee basis. That means that rather than basing their charge on the amount of time they spend working on your case, their fee is tied to the results they get for their clients.
You will never pay your personal injury lawyer directly. Instead, their fee is taken from the compensation you recover at a pre-agreed percentage. That means that the more money you recover, the more your attorney gets paid. This fee structure ensures that the interests of your attorney and yourself are aligned.
Additionally, this type of fee structure makes it so that any bicycle accident victim can afford to hire experienced legal representation, regardless of their financial situation.
Hire an Attorney Early to Ensure You Don't Miss Out on Your Chance for Compensation
In New York, bicycle accident victims typically have three years from the date of their accident to file a personal injury lawsuit. However, there are many situations in which the amount of time you have to file gets reduced. For instance, if a government agency is liable for your damages, you will have to act quickly, or you could lose your chance of recovering compensation.
The best thing you can do to ensure that you meet all deadlines and keep your path to compensation open is to hire an experienced bicycle accident attorney in Hempstead as soon as you can. Hiring an attorney quickly will also put them in the best position to gather evidence and build a strong case for compensation.
Common Damages You Might Be Eligible for After a Bike Accident
When you get injured in a bicycle accident, you are likely going to be eligible to recover several different types of damages. The damages that apply to your case will depend on the specifics of your accident and injuries. All these damages can be divided into the following three categories:
Economic
Non-economic
Punitive
Economic Damages
Economic damages are typically straightforward. These are the losses you suffer that have a direct financial impact. The money you recover for financial damages should ideally cover all the money you have spent or will spend in the future as a result of your accident. Common economic damages include:
Medical expenses
Future medical costs
Lost wages
Diminished earning capacity
Property damage
Non-Economic Damages
Non-economic damages are much more difficult to quantify. These are the losses you suffer that go beyond the bank account. There is no amount of money that can properly compensate for a permanent disability or the loss of a loved one. Because these losses are so significant, the amount of money awarded for non-economic damages tends to be substantial.
Common non-economic damages include:
Permanent disability
Lowered quality of life
Loss of companionship
Mental anguish
Punitive Damages
Punitive damages differ from economic and non-economic damages in that the focus of these damages is not on the accident victim but instead on the liable party. The purpose of punitive damages is not to compensate accident victims for their losses but rather to punish the at-fault party for their actions.
Punitive damages are not awarded in the majority of bicycle accident cases. Instead, these damages are reserved for cases where the actions of the liable party were either excessively negligent or performed with the willful intent of causing harm.
Find a Hempstead Bike Accident Lawyer Today
Recovering fair compensation can be essential to getting your life back on track after an accident. At the Morelli Law Firm, our team of experienced bicycle accident lawyers in Hempstead has a proven track record of securing favorable outcomes for our clients.
Give us a call or fill out our online contact form to schedule a free, no-obligation case evaluation.