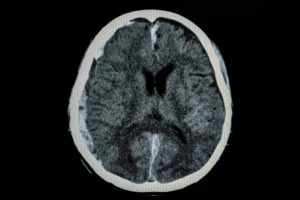 Brain damage is among the worst-feared kinds of injuries. Shouldn't you be compensated for it if someone gives you brain damage? The Morelli Law Firm thinks so, and we will fight hard to find out who was responsible and help you receive justice.
If you need a lawyer for your brain injury case, call us immediately for a free consultation. You can also call us on behalf of a loved one who is still recovering from brain injuries. Our brain damage attorneys in Hempstead will help you pursue compensation.
Are Brain Damage Cases Different From Other Personal Injury Cases?
Not necessarily, but brain damage cases often have higher levels of compensation. This is because brain injuries take a very long time to heal. They may never heal. Even minor brain damage can change your life forever.
Brain damage also causes neurological and behavioral changes that can be hard to predict. It takes a skilled attorney and the help of expert witnesses to show insurance companies and the court the full extent of your injuries.
You should not be the one left to pay for care if your injury was caused by someone else. Morelli Law has the experience you need to get a favorable result.
What Is a Traumatic Brain Injury?
The most common form of brain damage we see in our cases is a traumatic brain injury. This kind of injury happens when there is a strike to the head or if something from outside penetrates the skull. Even a concussion is considered a mild traumatic brain injury and could be eligible for compensation.
The symptoms of a TBI are broad and vary depending on severity and where the brain is injured. They can include things like:
Vision loss
Incurable headaches
Waves of nausea or vomiting
Speech issues
Trouble waking from sleep
Clumsy movement
Neuropathy (pain or tingling in the nerves)
Seizures
Confusion or agitation
Trouble with mental tasks
Behavior or mood changes
A TBI can cause such damage to a person's body and mind that they can be completely unrecognizable after the injury. They must be taken seriously. If you suspect a concussion after a crash or experience symptoms like these, please see a neurologist as soon as possible for early treatment.
What Other Forms of Brain Damage Have You Seen?
Most other forms of brain damage we've seen come through medical malpractice cases, and occasionally birth injury cases. There are many diseases that can cause brain damage like meningitis or untreated infant jaundice.
These cases are harder to litigate because they involve medical professionals. They have more leeway in causing injuries in the practice of medicine. But if our Hempstead brain damage attorneys can find they acted outside the standards of care, you can have a successful case.
Why Hire a Brain Damage Lawyer in Hempstead?
Just like in other personal injury cases, insurance companies are the party most likely to pay out compensation. Their goal is to pay as little as possible in your case, no matter how badly injured you or your loved one are.
Our brain damage lawyers in Hempstead will investigate your side of the story and build a strong case before the insurance company for what you truly deserve. You may be eligible for more compensation than you think. Do not accept any insurance settlement offer before speaking with a lawyer, even if it looks good.
If the insurance company will not listen to the evidence, we will do our best to make them listen in the court of law. You have a right to pursue damages in court if the insurance company fails to give you a fair shake. We can advise you on whether this is a wise route to take under your circumstances.
Call Us ASAP After Your Brain Damage Accident
After you have received initial medical attention for your brain damage, call a lawyer with experience in brain damage cases. In New York, the team to call is Morelli Law. We will listen to your side of the story, get the facts, and push hard to get you the true value of your case.
To get started, call our brain damage lawyers in Hempstead at the number on your screen or use our online contact form. One of our representatives will schedule a free consultation with you. We look forward to helping you.