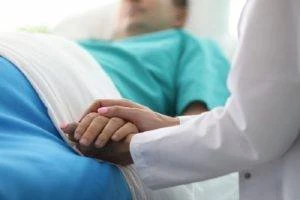 A Hempstead medical malpractice lawyer is dedicated to the idea that all people who suffer harm because of the actions of doctors, dentists, and nurses deserve the compensation that they need to set things right. Morelli Law Firm wants to help you pursue your case. Give us a call today at (212) 751-9800 for your free consultation.
We work for a contingency fee, so do not worry about whether or not you can afford to hire a lawyer. We take our payment out of your settlement should you be awarded one.
A Medical Malpractice Lawyer's Services
While you recover from your injury, let a lawyer take on your case. For example, they can:
Communicate with all relevant parties on your behalf
Negotiate a settlement for you
Calculate and assess your damages, including medical bills, lost income, and pain and suffering
Collect evidence
Speak to witnesses and medical experts
Act as your advocate in court
If you have any questions or concerns about the legal process or the status of your case, never hesitate to reach out to your lawyer.
How the Law Defines Medical Malpractice
Generally, medical professionals must provide skilled and proper care to their patients. A lawsuit that alleges medical malpractice states that a failure to provide this care resulted in a new or worsening medical condition for the patient.
More specifically, medical professionals must provide care that adheres to commonly held knowledge in the medical community. Whether care violates this standard requires an evaluation of all the factors present in the case.
Medical malpractice can take on many forms. At the most basic level, a health care professional who fails to perform a specific medical procedure properly may be held liable for malpractice. However, malpractice can occur at other stages of treatment. A doctor performing a physical examination and fails to notice a heart murmur may commit malpractice through a missed diagnosis.
Similarly, nurses who administer incorrect medications or fail to read an allergen chart correctly may also be held liable for all resulting injuries. A Hempstead medical malpractice lawyer can provide more information about the legal concept of malpractice and perform an investigation into the source of your injuries.
Demonstrating Medical Malpractice Requires the Assistance of an Expert
Medical malpractice cases are always extremely complex. Although it may seem obvious that a doctor's error has resulted in an injury, the reality is that the nuances of the medical profession are challenging to explain and understand. In fact, it is only another medical professional who can testify in court as to how a health care provider has failed in their obligation to keep a patient safe.
In fact, this medical expert must join the case long before it gets to court. According to CVP § 3012-A, all parties seeking compensation through a medical malpractice lawsuit in a state court must attach an affidavit of merit to their complaint. This affidavit is the product of an expert's examination of the facts of the case and states that, in the expert's opinion, there is a reasonable basis for pursuing the case.
This opinion is the product of the expert's evaluation of the defendant doctor's actions. That expert may evaluate medical records, determine how the treatment may have violated the standard of care, and even testify as to how that failure necessitated further treatment or affected the patient's health.
The legal team at the Morelli Law Firm can work with individuals to locate and hire the experts necessary to pursue medical malpractice lawsuits in Hempstead. Reach out to us today at (212) 751-9800 to learn more.
There is a Limited Time After the Receipt of Treatment to Demand a Legal Remedy
Every lawsuit that alleges a personal injury is subject to time limits under the law. Medical malpractice cases are no exception. CVP § 214-A is the state's law concerning the statute of limitations in medical malpractice cases. It states that most people filing medical malpractice lawsuits have two years and six months from the date of injury or illness to file a lawsuit in state court.
However, this is not a hard and fast rule. Exceptions may apply where the patient did not discover the injury until a later date or where the full impact of the incident was not immediately apparent.
One vital way in which a Hempstead medical malpractice lawyer may be able to help is in adhering to this time limit. Medical malpractice cases tend to be complex and require a full examination of the facts before taking a case to court. Working with an attorney could help perform this examination more quickly and bring lawsuits to court that satisfy the statute of limitations.
People Who Suffer Injuries Because of Medical Malpractice Deserve Fair Compensation
Personal injuries that result from medical malpractice can leave people in a difficult position. They may necessitate seeking additional medical care, cause a person to lose significant income, and permanently impact their quality of life.
Doctors, nurses, dentists, and other professionals who cause these losses through malpractice have an obligation to provide compensation. Even so, obtaining these payments requires the pursuit of a complex legal case.
A Hempstead medical malpractice lawyer could help you to pursue your case for all available compensation. Morelli Law Firm can explain the laws that control your case, perform a full investigation into your injuries, hire experts to present your case to the court, and demand full payments from all at-fault parties. Give us a call today at (212) 751-9800 for your free consultation.