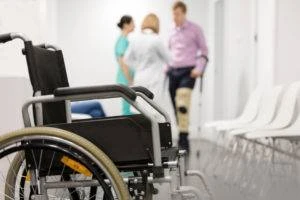 When do you have a defective medical device case on your hands? When you've suffered an injury due to someone else's negligence. Manufacturers and hospitals alike can both botch your care, causing you long-term trauma while exasperating the medical bills you already have to deal with.
You don't have to let negligence go unchecked. Instead, one of the defective medical device lawyers in Hempstead can help you take your case to court. You can contact Morelli Law Firm for a case evaluation on the same day that you discover a defective medical device injury.
How to Prepare for a Defective Medical Device Case
The injuries you sustain from a defective medical device can vary in severity. In all cases, however, you have the right to bring your losses forward to an attorney. Legal representatives can discuss what circumstances led to the conditions you're presently dealing with. In turn, you can begin to gather the information needed to submit a legal complaint.
Legal complaints, or claims, help you bring your losses to the attention of New York courts. Your complaint needs to identify a liable party and elaborate on the extent of your damages to merit court consideration. Whether you've already started gathering essential information or don't know where to begin, a defective medical device lawyer in Hempstead, NY, can help.
Joining Defective Medical Device Case Lawsuits
In some cases, the defective medical device that caused your injuries may have also harmed several other people. If you can connect with those other injured parties, you can pursue compensation together. To collectively file against a single, larger institution, you can sit down and discuss a consumer class action lawsuit.
Alternatively, you can join in multidistrict litigation (MDL). You do not have to do any additional legwork to join MDL. Rather, if other people have filed a suit against your liable party, New York courts may file your complaint under the same banner. You cannot go to court with other MDL plaintiffs. However, their evidence and in-court successes can benefit your case.
Defective Medical Device Liability
When you go to file your defective medical device complaint, your documentation should provide evidence establishing an institution or similar party as liable for your losses. Because there are so many hands that pass over today's medical devices, these liable parties can include:
Hospitals and their staffs
Third-party medical facilities
Medical manufacturers
Distributors taking essential medical devices across the country
What do these parties have in common? When you go to them for treatment, they all owe you a duty of care. This means that the companies must work within reason to ensure that your essential product reaches you and works as it should.
You'll need to provide evidence of a violated duty of care if you want a county clerk to consider your case. A Hempstead, NY, defective medical device attorney can work independently and with a private investigator to gather that evidence for you.
Defective Medical Device Compensation
Your request for compensation in the face of a defective medical device injury should cover the extent of your economic losses. This includes any medical bills related to your car and any treatments you may need in the future.
That said, you can also request compensation for the trauma you endured at the hands of an aforementioned liable party. While these kinds of losses don't come with assigned dollar values, you can calculate their worth with the help of previous New York cases.
We'll present your desired compensation in your complaint and in negotiations, should you choose to pursue them. While Morelli Law Firm represents you, we can fight to help you garner the most possible compensation for your losses. You can schedule a case evaluation to discuss how to increase your personal injury settlement as soon as you discover your injury.
Product Liability or Medical Malpractice: Finding Your Statute of Limitations
The statute of limitations you apply to your defective medical device case changes depending on how you approach your losses. As mentioned, there are several parties you can hold liable for your losses: hospitals, for one, but also manufacturers or distributors.
With that in mind, the average statute of limitations for a defective medical device case in New York is:
That said, you may have more time than you think to file a medical malpractice claim. New York affords its residents the right to pursue compensation starting on the day they discover their injury. Comparatively, the deadline for product liability and small claims suits begins on the day you're injured. Talk to a defective medical device attorney in Hempstead to learn more.
What to Expect After Filing a Defective Medical Device Complaint
Filing a defective medical device complaint does not commit you to one legal path over the other. Rather, if your claim is approved by a Hempstead court, you'll have the legal right to issue a summons to your liable party. A summons lets you arrange out-of-court negotiations or a trial.
The option that suits you best will depend on your timeline as well as your losses. While a civil suit will never see a defendant brought up on criminal charges, some injured parties find more justice in the pursuit of a trial. Others may be more concerned about pressing bills, leading them to negotiations with the hope of fast-tracking compensation.
Whichever path forward you want to choose for your defective medical device case, our team can stand behind you. We'll answer any questions you may have about the legal process. We'll also help make communications with all involved parties as straightforward and civil as possible.
Talk With Morelli Law Firm About Your Defective Medical Device Case
Hospitals and manufacturers alike can try to intimidate you out of legal action. Your losses are not invalid, though, and you have the right to consult with a practicing attorney. With that in mind, don't hesitate to bring your losses to our team. Our defective medical device lawyers in Hempstead, NY, can address your concerns with experience and grace.
Morelli Law Firm isn't afraid of the courtroom. Are you ready to submit a defective medical device complaint? Schedule a case evaluation with our attorneys. We're available to discuss your losses over the phone or through our online form.