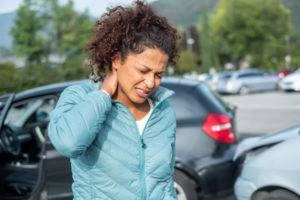 If you or someone you love was injured in an accident as a passenger in a rideshare vehicle, we could help you seek compensation for your injuries. We also help drivers who were involved in a collision with a rideshare car and driver. However, it can be difficult to know where to assign fault and who to pursue for monetary damages on your own.
At Morelli Law Firm, we are passionate about helping injured clients seek financial compensation from the at-fault party. We collect the evidence that proves the value of your injuries and the expenses that stem from your injuries. Our Hempstead rideshare accident lawyer will help you pursue monetary compensation for your income loss, short- and long-term medical bills, and pain and suffering.
Your Rideshare Accident Injuries and Related Expenses are Compensable
Car accident injuries and fatalities across the US cost as much as $55 billion in medical care and loss of productivity in 2018, according to Centers For Disease Control and Prevention (CDC) statistics. The costs we fight for you to recover from an accident with a rideshare vehicle include:
Known and anticipated medical bills
Known and anticipated lost wages
Treatment-related travel expenses
Property damage or destruction
Lasting physical disfigurement
Physical pain and suffering
Mental and emotional trauma
If someone you love was fatally injured in the rideshare accident, we also help you fight for wrongful death damages, including the costs of your loved one's final arrangements, your family's pain and suffering, and your loss of your loved one's emotional support and comfort.
Understanding the Legal Filing Deadlines in New York
Seeking compensation after a rideshare accident means meeting certain filing restrictions. In New York, one of the following statutes of limitations will apply to your potential lawsuit:
CPLR § 214 generally entitles you to three years to file your personal injury lawsuit if you or a loved one was injured
EPTL § 5-4.1 generally entitles you to two years to file your wrongful death lawsuit if a loved one was fatally injured
We will explain the statute of limitations, its importance, and the consequences of non-compliance. We will also make sure you understand the additional benefits of getting our rideshare accident attorneys involved in your case right away. These benefits include canvassing the accident scene and surrounding area for evidence that proves your right to financial recovery.
Rideshare Accidents Are on the Rise with Increased Use
The convenience of summoning a ride right to your door has increased the popularity of ridesharing services like Uber and Lyft. Consequently, according to The University of Chicago's research brief, the popularity of ridesharing services has contributed to car accident fatalities.
Rideshare accidents can have the same causes and contributing factors as other car accidents, which include:
Distractions
Speeding
Tailgating
Weather
Road conditions
If you or someone you love was injured in an accident involving an Uber or Lyft, our rideshare accident lawyer will help you get to the bottom of the cause of the accident in Hempstead. We will also help you prove the cause and explore your compensation options through the rideshare company's insurance provider.
Find Out What Damages Rideshare Insurance Covers
Uber and Lyft insurers provide the same basic coverage options, which includes no coverage for an off-duty driver who will have to rely on his personal insurance policy to compensate you. Drivers who are signed in to the app and are awaiting a ride request are covered by:
$50,000 in bodily injury per person/$100,000 per accident
$25,000 in property damage per accident
We help you understand these insurance maximums and ensure your damages are accurately calculated. Drivers who are on the way to pick up a passenger or who have a passenger in their vehicle are covered by:
$1,000,000 third-party liability
Uninsured/underinsured motorist coverage
Contingent comprehensive and collision
We will read and review the relevant policy and guide you through the process of making a claim against the insurer. Our attorneys will prove the rideshare driver's negligence and help you pursue compensation from the appropriate insurance company.
How Our Rideshare Accident Lawyers Establish Your Right to Recover Damages
When our rideshare lawyer represents you, we start by listening to your version of the accident's cause. To establish your right to recover damages from the rideshare company, we will prove their driver:
Owed you a duty of care
Breached their responsibility
Caused your physical injuries
Caused your financial damages
After we establish these elements of neglect that entitle you to compensation, our legal team deals with the insurance company for you, including all claim forms, communication, and correspondence. We will also compile, organize, and submit your evidence during settlement talks or in court if a settlement cannot be reached.
Read What Previous Clients Have to Say
Our law firm represents injured clients with compassion and understanding. We are also passionate about seeking compensation from the at-fault party for the clients we represent. Previous clients say:
"You all have won a settlement for us. We both feel so thankful to have ended up at your firm…" – Carol Eiseman
"He was in complete control of the case…he was there to comfort them and to assure them that everything will be alright." – Victor Gallego
"From the moment Ben Morelli appeared, I was confident we'd made the right decision. Morelli was straightforward, empathetic, and above all, a no-nonsense communicator." – Mike Walsh
"One thing is for sure; we were incredibly lucky and truly blessed. Throughout the process you have been amazing." – Janine Boswell
We respect every client who trusts us with their case. Read more testimonials and recommendations like these on our client reviews page and see how hard we fight for your monetary recovery.
Let Our Rideshare Accident Attorney Get Started on Your Claim for Compensation Today
When we represent clients in Hempstead who were injured in an Uber or Lyft accident, we manage every detail of the case. Find out how hard our rideshare accident lawyer will fight for the compensation you deserve by contacting Morelli Law Firm at (212) 751-9800 today.