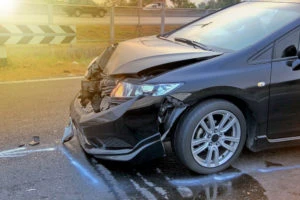 If you or a loved one was injured in a car accident in Hempstead, NY, that was someone else's fault, you could be entitled to compensation. Many car accident victims make the mistake of accepting a settlement from the insurance company that is too low. It may not cover future medical expenses you might need in order to heal from your injuries.
At Morelli Law Firm, we help figure out how much you may deserve to recover after a car accident, and then we fight for that amount on your behalf. If you were recently injured in an accident caused by someone else, a lawyer from our firm who handles car accident cases in Hempstead can perform these services for you. Your recoverable damages may include everything from medical treatment to pain and suffering.
For information about your case and your options, call Morelli Law Firm today. Our car accident team offers free case reviews to all callers.
The Paths to Compensation After a Car Accident in New York
New York requires most drivers to carry $50,000 of no-fault insurance—also known as Personal Injury Protection (PIP). No matter who caused the accident, each party typically must first make a PIP claim with their own insurance company to try to recover damages. According to the New York State Department of Financial Services (DFS), PIP may cover:
Medical bills
A limited amount of lost wages
$25 per day in out-of-pocket expenses
While PIP may offer a quick recovery option for some types of damages, there are many other possible damages that PIP will not cover, like property damage, pain and suffering, and the full amount of your lost wages. You may have to file a separate claim against the responsible party to recover these losses.
New York's "Serious Injury" Threshold
Non-economic damages, like pain and suffering, are only available if your accident caused you "serious injury" as defined by New York Insurance Law (ISC) §5102(d). Your injuries may qualify as serious if they include:
A broken or fractured bone
Disfigurement
The full or partial loss of use of an organ or body system (e.g., an amputation)
An injury that disrupts your ability to do your normal activities for 90 of the first 180 days after the accident
The death of a fetus
A lawyer from Morelli Law Firm familiar with car accident cases in Hempstead can help determine if your injuries qualify as serious or if there are other circumstances in your case that may allow you to escape the no-fault system and file a fault-based claim against the liable party.
Our Attorneys Can Help You File a Lawsuit
Your car accident case may also require you to file a lawsuit. You may file a lawsuit if:
The insurance company refuses to make you a fair settlement offer
Your damages are more than all of the available insurance coverage limits
The responsible party does not have fault-based insurance coverage
No matter what paths are available for you to seek compensation in your case, Morelli Law Firm can help you. To discuss your options with our client intake team, call us today.
Statute of Limitations in Your Hempstead Car Accident Case
Every state has a set amount of time you have to file a personal injury case in civil court. Per CVP §214, you have three years from the date of the accident to file a lawsuit in New York. If you miss this statutory deadline, a judge could dismiss your case, and you would lose your chance to seek compensation.
If you lost a loved one in a car accident, we extend our deepest sympathies. In that case, you only have two years from the date of your loved one's passing to file a wrongful death lawsuit according to EPT §5-4.1.
A wrongful death lawyer from our firm can analyze your case and determine if it is applicable. You should not have to try to navigate the legal system on your own during this difficult time.
Proving Liability in a Car Accident Case Can Be Complicated
Proving that another party caused your car accident may be key to you recovering compensation for your full range of damages.
Driver Liability
Evidence that another driver caused your crash by breaking a traffic rule may help establish their liability in a car accident case. This can include evidence that they:
Did not obey a traffic signal
Failed to yield the right-of-way
Exceeded the speed limit
Did not leave a safe stopping distance
Were drunk driving
Were texting while driving
Morelli Law Firm can investigate your accident to figure out if and how another driver was at fault for the collision. The evidence we collect to demonstrate driver liability may include:
Video footage of the accident from security or traffic cameras
The police report
Photos from the scene of the accident produced by you or witnesses
Statements from people who saw the accident
Your medical records
The opinion of accident reconstruction experts
Non-Driver Liability
Occasionally, a car accident will be the fault of a non-driver party. This may include:
The manufacturer of a defective car or automobile component
A car mechanic whose negligent work allowed a vehicle safety system to fail
A municipality that failed to maintain a safe road
Our attorneys can also help you bring claims or lawsuits against non-driver parties.
We Can Build a Strong Case for You and Provide Evidence for All Your Damages
At Morelli Law Firm, our goal is to make the legal process as simple for you as possible. When you hire a Hempstead car accident lawyer from our firm to represent you, we can:
Give you information about your options, the laws that apply to your case, and what to expect throughout the legal process
Make recommendations and give you legal advice
Speak with all parties involved in your case for you so that you will not have to take phone calls or respond to emails from the other side's representatives
Build your case file with evidence of liability and the value of your damages
Take care of all of the paperwork and filing deadlines in your case
Work to negotiate for a fair settlement with the insurance companies
Bring your case to trial if need be
Our goal is for you to feel confident, informed, and relaxed during this process so that you can concentrate on recovering from your injuries while we fight for compensation on your behalf.
Give the Lawyers at Morelli Law Firm a Call Today
Morelli Law Firm provides complimentary case reviews to car accident victims in Hempstead. This call is an opportunity for you to ask us legal questions and for us to gather information about your accident.
If you qualify, we can assign a lawyer from our firm who handles car accident cases in Hempstead to work for you on a contingency-fee-basis. This means that you do not pay us anything for our efforts unless you win your case and get a settlement offer or court award. For your free case review, call our client intake team today.