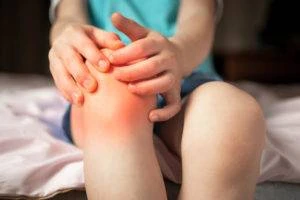 In a perfect world, everyone would take great care around children to keep them from getting injured. Child injuries happen every day due to negligent people, adults, and children, and parents have to come up with the costs for covering those injuries.
Sometimes those costs can be paid for through compensation. Our firm's child injury lawyers in Hempstead can investigate your case and see if this is true for you. If it is, Morelli Law will help you get the money you need to pay for what's happened to your child.
Are Child Injury Cases Different from Other Personal Injury Cases?
In some ways, but in fewer ways than you might think. Children are not allowed to file lawsuits, so parents and guardians have to do it on their behalf. Beyond that, it's the same as any other personal injury case.
To win your case, four things need to be proven to the insurer or the court. These four things are at the heart of all personal injury cases:
Duty – Did the accused party have a duty of care for your child?
Breach – Was that duty of care breached through negligence or deliberate behavior?
Causation – Did that breach of the duty of care cause damage to the child?
Damages – How was the child injured, in all the ways calculated by law?
If we can show all four are present, then the odds are high that you can receive compensation for your child's injury. Our child injury attorneys in Hempstead can tell you if there are any edge cases we need to worry about in your situation.
What Child Injury Cases Has Your Law Firm Seen?
Morelli Law is one of the most well-known personal injury firms across three states. Our Hempstead child injury lawyers have experience with many kinds of child injury situations. Here is a sample of the cases we've seen that could involve injury to a child:
Dog bites
Amusement park and other child premises liability cases
School and daycare cases
Child fight cases
Domestic abuse
Pool accidents
Car accidents with child passengers
Medical malpractice and birth injuries
Wrongful death cases involving children
Some of these case types are easier to win than others. Lawsuits against schools, daycares, and medical professionals have a lot of pitfalls that could make it harder to win compensation. You will need a child injury lawyer in Hempstead to maximize your chances of winning at all.
No matter the kind of case, our lawyers will listen to your story with compassion and seek to understand what happened. Anything you tell us in a consultation will be confidential and used to assess your case and build a strong argument for compensation.
If Another Child Injured Mine, Can I Sue the Parents?
Yes, if the circumstances are right. Children are given more leeway in liability than adults because they don't have enough maturity and life experience to understand what they're doing is wrong. However, parents also have a responsibility to make sure their children do not harm other people.Let's say a toddler got an unlocked firearm and shot your child. The toddler would be far too young to understand what they did and the responsibility would fall on the parents. As children get older, the courts must judge if the child should have known better or not at their particular age.
These circumstances can make suing for child-on-child violence tricky, but we have the experience to determine if you may have a case. Contact Morelli Law with the details of your case to see if yours qualifies.
Don't Wait to Contact a Hempstead Child Injury Attorney
The longer you wait to see if your child injury case in Hampton qualifies for a lawsuit, the harder it will be to win. Once you know the extent of your child's injuries, contact Morelli Law for a free, no-obligation consultation.
We will tell you if you have a case or not and estimate your chances of winning. In most cases, there is an insurance policy somewhere that could cover the costs of your child's care. If not, we will investigate the possibility of suing the responsible parents directly.