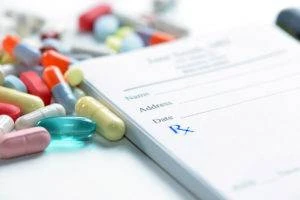 There are a few factors involved in this kind of scenario, but one of the first ways to know if your injury was caused by a defective drug is to get a diagnosis from a medical professional.
You must determine whether your injury was caused by a drug you were or are currently taking, which can only be done through lab work and physical examination from a trained medical practitioner. If you suspect your New York doctor or physician played a role in administering you a defective drug, you may need to see a separate doctor for a second opinion.
Next, you will need to determine if the drug was truly defective or if you were prescribed or given the wrong drug. This is a crucial distinction to make, as this can file your case under product liability or medical malpractice law, and both have different legal standards. Defective drug injury victims in New York may seek legal assistance from a personal injury lawyer to reach this conclusion, as they may have experience in this area of law.
The FDA Approves Drugs Sold in the Market and Issues Recalls When Defects Arise
One of the first steps you can take to know if your injury was caused by a defective drug is to check whether the drug you suspect might have had a recall issued on it. You can check the drug recalls page by the Food & Drug Administration (FDA), the federal organization responsible for approving drugs sold in the market. If you find the drug on the recall list, inform your doctor so that they can perform the appropriate tests to determine if you were physically affected or are suffering from a different ailment.
Drug companies must undergo strict testing before the FDA approves their product. However, despite federal regulations and a multistage process, defective drugs can still be approved by mistake or if a company misreports side effects and test results. Before a recall gets issued, it can take months or even years before the FDA recognizes that a drug is defective, as several cases must present evidence to prove this.
Even if there is no recall on the drug you are questioning, your lawyer may help you determine whether there is a mass tort already in motion about the product or help you begin taking civil action if there is evidence to support your case.
Drug Companies May Be Held Liable for Improperly Making, Producing, or Marketing a Drug
A drug company may be held liable in a product liability case if they:
Misreported side effects found in drug testing
Misreported the effectiveness of a drug
Mislabeled the side effects or ingredients of a drug
Did not follow federal regulations for drug testing
Made an error when manufacturing the drug, such as putting the wrong ingredients or dosage of ingredients
Your lawyer may be able to help you investigate where the defect occurred in the manufacturing and distribution process before the drug was prescribed to you. In some cases, if a medical practitioner knew about the drug's defect and still administered the drug to you, they may also be held liable for your damages.
Not All Defective Drug Cases Involve Medical Malpractice
Even though a pharmaceutical drug falls under the medical category, that does not always mean that all defective drug cases fall under medical malpractice law. For a defective drug case to qualify as a medical malpractice case, the medical professional who prescribed, prepared, or administered the drug to you must have known the drug had a defect or made an error to make the drug defective.
For example, your defective drug case might qualify as medical malpractice if:
A pharmacist gave you the wrong drug or dosage of the drug.
A pharmacist continued to sell you a defective drug despite a recall of it.
A doctor prescribed you a drug despite knowing its defects and without warning you of its defects.
Your legal team may discuss these factors with you if they apply to your case.
The Statute of Limitations Differs by Case Type
All civil action lawsuits must be filed according to the statute of limitations that apply to their case, which are:
Contact Morelli Law Firm About Your Defective Drug Injury
If you suspect a pharmaceutical or over-the-counter drug was defective and caused injuries to you or your loved one, you might qualify for a defective drug case. Contact Morelli Law Firm to review your case and determine whether you can pursue compensation through a product liability or medical malpractice lawsuit. Call (212) 751-9800 today for a free consultation.