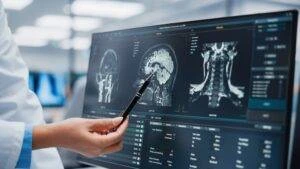 Brain injuries impact victims and their families deeply, turning their worlds upside down. It leaves a trail of uncertainty and numerous unanswered questions. In such times, the support of a New York brain injury lawyer is indispensable. They navigate you through the complex legal world, ensuring your rights stay intact.
At Morelli Law, our commitment is to you. We're here to help you claim the compensation you rightfully deserve and assist in getting your life back on track. This guide is crafted to aid you in understanding your situation better and determining the validity of your brain injury claim.
Understanding Brain Injuries: An Overview
Brain injuries vary from mild to severe, with concussions being common but less severe and traumatic injuries being more serious. Different incidents, such as falls, car or truck accidents, medical malpractice, sports injuries, or assaults, can all lead to brain injuries.
It's crucial to notice the signs early on, as prompt medical attention can make a significant difference in recovery outcomes. Signs to look out for include:
Headaches

Confusion

Memory problems

Mood swings
The Impact of a Brain Injury on Your Life
A brain injury transforms every facet of life, posing challenges in daily activities, work, and relationships. The journey to recovery is long and demanding, often requiring extensive medical care, rehabilitation, and possibly lifelong support.
Here's how this injury takes a financial and emotional toll on your life:
Medical bills can accumulate quickly, adding to the financial strain.

The potential loss of income if working becomes impossible only adds to the stress.

On an emotional level, stress, anxiety, and depression are common aftermaths, affecting both victims and their families.
Determining the Validity of Your Brain Injury Claim
Realizing you might have a brain injury claim is the first step toward seeking justice and compensation. However, understanding whether your claim is valid requires consideration of several key factors.
Establishing Negligence
For a brain injury claim to be valid, you need to establish negligence:
There must be clear evidence that another party's actions or failure to act led to your injury.

Proving that the responsible party breached their duty of care towards you is crucial.
Sufficient Evidence of Injury and Damages
Having medical documentation of your brain injury is paramount:
A valid claim requires comprehensive medical records that clearly demonstrate the extent of your injury.

Additionally, you must show how the injury has resulted in tangible losses, be it medical expenses, lost wages, or pain and suffering.
Connection Between Negligence and Injury
Demonstrating a direct link between the negligent party's actions and your brain injury is vital:
Your claim hinges on the ability to prove that your injuries are a direct result of the other party's negligence.

Establishing this causal relationship is a critical aspect of validating your claim.
The Role of a Brain Injury Lawyer
When you hire a brain injury lawyer, you're not just getting legal representation; you're gaining a professional ally dedicated to your cause. We thoroughly understand the intricate nature of brain injury cases and are committed to protecting your rights every step of the way.
Our primary goal is to maximize your compensation, ensuring you get the support you need for your recovery.
Our approach to your case includes the following steps:
Case Investigation:

First and foremost, we dive deep into your case, leaving no stone unturned. We gather all necessary evidence, speak to witnesses, and collect medical records to build a strong foundation for your case.

Legal Paperwork:

Brain injury cases involve a substantial amount of paperwork, and we handle it all for you. From filing the initial claim to managing all subsequent documents, we ensure everything is in perfect order and submitted on time.

Communication:

Dealing with insurance companies can be daunting, but you won't have to do it alone. We take on the task of negotiating with the insurers on your behalf, advocating for your best interests at every turn.

Trial Preparedness:

While we always strive to reach a fair settlement, we are also prepared to fight for you in court if necessary. If settlement talks prove challenging, you can rest assured knowing we are ready and willing to take your case to trial.
We are more than just a law firm; we are your partners in this journey. We stand ready to guide you, support you, and fight relentlessly on your behalf.
Compensation in a Brain Injury Case
While there isn't an average settlement in a brain injury case, victims can typically expect to seek over $100,000 in damages. When you face a brain injury, you might be eligible for various types of compensation. It's crucial to understand what these are to ensure you get what you deserve.
Economic Damages
These cover the tangible losses you've incurred:
Medical bills, including future medical expenses

Lost wages if you've had to take time off work

Property damage, in case any of your belongings got damaged during the incident
Non-Economic Damages
These are for the intangible losses:
Pain and suffering because living with a brain injury can be a painful experience

Emotional distress as these injuries take a toll on your mental health

Loss of enjoyment of life if you're no longer able to do activities you once enjoyed
Punitive Damages
In some cases, if the negligence was extreme, you might be eligible for punitive damages. This is additional money meant to punish the wrongdoer.
Understanding the Statute of Limitations in Brain Injury Cases
In brain injury cases, time is of the essence. You need to be aware of the strict deadlines for filing a lawsuit, known as the statute of limitations. Failing to file within this time frame means you could lose your chance of receiving compensation for your injuries.
In New York, personal injury cases, including those involving brain injuries, are subject to a statute of limitations of three years from the date of the injury. This is outlined in section 214 of New York's civil practice law and rules. It is crucial to note that this law is enforced strictly, and exceptions to this rule are extremely rare.
We prioritize ensuring that your case is filed promptly and within the legal time limits. We understand the urgency and are committed to taking swift action on your behalf, safeguarding your rights and working diligently to meet all legal requirements for your case.
Contact a Brain Injury Attorney Today
Facing a brain injury is a tough battle, but you don't have to fight it alone. Brain injuries change lives. They bring pain, suffering, and financial strain. The road to recovery is long, and you deserve compensation for what you've been through.
At Morelli Law, we're committed to helping brain injury victims like you. We have the knowledge, experience, and dedication to fight for your rights and get you the compensation you deserve. Don't wait; contact us today to get started on your claim.