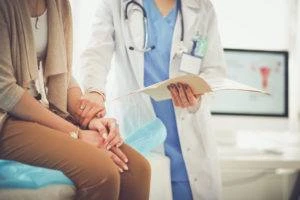 You want to be able to trust your healthcare provider, but mistakes can happen. When a medical error leads to injuries, you may be in a position to file a medical malpractice claim.
When you work with our firm, a medical malpractice lawyer on our team will explain the factors that affect your claim, the damages you may be able to recover in Passaic, NJ, and more. You don't have to seek damages on your own—legal support is available.
Understanding What Qualifies as Medical Malpractice
Not all injuries that occur in a doctor's care equate to malpractice. Even if medical care providers follow all protocols, the steps they take are not always successful. Every medical professional's duty is to provide their patients with the appropriate standard of care. According to the American Bar Association (ABA), medical malpractice has occurred if:
A nurse, doctor, dentist, hospital worker, or other healthcare professional neglected their duties.
You did not receive a standard of care that would have been provided by another professional in the same situation.
The healthcare worker's negligence led to your injuries.
If you are unsure if the injuries you experienced could be due to medical malpractice and warrant an injury claim, our team can review your case and help you determine this. If there is evidence of malpractice, we are prepared to guide you through the claims process.
Filing Your Claim
To receive compensation for your injuries, you will need to file a medical malpractice claim against the individual or facility responsible. These claims help those injured due to medical error to recover damages to help pay for costs that result from their injuries.
Filing with the help of a lawyer from our team may benefit you, as proving medical malpractice can be difficult. It requires a few more steps than other types of personal injury, including:
Finding and consulting with a third-party licensed medical professional in the same field
Completing an affidavit of merit with testimony from the licensed third-party confirming the probability of medical malpractice
Submitting the affidavit on time with your other documentation to proceed with your case
Factors that Play a Role in Medical Malpractice Cases
Several factors will play a role in your injury claim, determining who we can hold responsible and how much you qualify to recover. Some factors that our team will consider when reviewing your case include:
How the injury occurred
Where on your body the injury occurred
When you discovered your injuries
If you are expected to suffer serious injuries or permanent damage
We Have Represented Clients in Various Medical Scenarios
Medical malpractice can occur whenever a doctor or other medical professional is negligent, which means there are endless situations in which malpractice can occur. If you are wondering if your injury makes you eligible to file a claim, here are some of the most common types of claims the medical malpractice lawyers on our team have worked on:
Birth Injuries
According to the Merck Manual, many newborns suffer injuries at birth, and most of these injuries do not require treatment. However, some medical procedures, such as the use of forceps, can lead to injuries that can be damaging, permanent, or even fatal.
Traumatic brain injuries, bleeding outside the skull, and other birth injuries can result in long-term consequences. If your medical provider neglected your or your child's care during pregnancy, labor, and delivery, you may be able to file a medical malpractice claim.
Misdiagnosis
Getting the right diagnosis for your medical condition is crucial to both your health and safety. If you believe you were misdiagnosed and it led to health consequences, you may be able to pursue damages. A misdiagnosis could lead to:
Errors in prescription
The wrong course of treatment
In some cases, fatal outcomes
Prescription Errors
Prescription drug errors can lead to serious consequences. For example, people with heart conditions must be extremely careful about which prescriptions they take, as any errors could be highly dangerous for the patient.
If a doctor mistakenly prescribed you a medication that caused you harm, a medical malpractice claim may be appropriate.
Surgery Errors
By nature, surgeries are often high-risk procedures with room for little error. If a surgeon, surgical nurse or technician, or another health professional in the operating room acted negligently, you may have reason to file a claim.
A medical malpractice lawyer from our firm can help you determine what might qualify as negligence during surgery.
Wrongful Death
Unfortunately, some medical mistakes can be fatal, leading to the unexpected loss of a loved one. When fatalities occur in hospitals or other medical settings due to negligence, it is known as wrongful death.
Filing a wrongful death medical malpractice claim allows family members to seek damages for the loss of their loved one. Eligible family members who can file may include a spouse, the children, the parents, or the dependents of the deceased.
Medical Malpractice Injury Claim Laws in Passaic
While many laws apply to medical malpractice injury cases, one of the most important ones to know about is the statute of limitations. This refers to the amount of time you have to file a lawsuit. According to NJ Rev Stat §2A:14-2, the general statute of limitations for medical malpractice in New Jersey is two years.
The exception to this is birth injury cases filed on behalf of minors, which must be filed by the minor's 13th birthday.
Benefits of Hiring a Medical Malpractice Lawyer from Our Team
If you have experienced medical malpractice at the hands of your primary care physician or another health care professional, an attorney from Morelli Law Firm can help. We will give legal advice, provide ongoing support, and take all the steps necessary to build a strong case.
Our lawyers will work to help you reach a favorable settlement for your claim. If your claim does not settle, we will be prepared to represent you in court.
Contact the Attorneys at Morelli Law Firm for Support
Learn more about what our medical malpractice lawyers can do for you when you get in touch with Morelli Law Firm today. When you work with us, we will keep you well-informed, help you understand your legal rights, and be your legal advocates every step of the way. Contact us today at (212) 751-9800 to get started on your case.