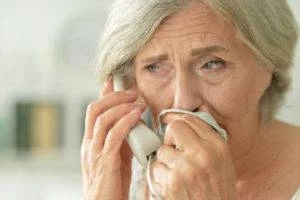 The perils of nursing home abuse and neglect are becoming more recognized. This is a good thing. We pay these facilities a lot of money and expect our loved ones to get good care. When nursing homes fail at this duty, we should hold their feet to the fire. Morelli Law Firm can help do that.
One way to do this is filing a nursing home abuse lawsuit. If you live in a Passaic long-term care facility, call one of our nursing home abuse lawyers in Passaic for a free case evaluation. We can help your loved one get their dignity back and improve the lives of others in the same facility.
Types of Abuse Residents Face in Nursing Homes
Even in private rooms, nursing home residents still interact with many others during their stay in the home. Any of these people could act in a neglectful or abusive manner, and the types of abuse are many. The most common form we see is neglect.
When the needs of a resident are neglected, it can cause more than just emotional damage. It can cause injuries that could be life-threatening. For instance, pressure sores develop when immobile residents cannot shift their bodies. Nurses are supposed to turn people regularly to prevent these.
Once they open, pressure sores can get infected. This can cause sepsis or gangrene. The affected limb might need to be amputated. In the worst cases, they can even kill. This is just one of many dangerous situations that can occur in neglectful nursing homes.
What to Do If You Discover Abuse
Call 911 if you discover serious danger, illness, or injury first. Paramedics may move residents to hospitals. There, they can get treatment and diagnosis of their injuries. Those records could become the foundation of a lawsuit.
Before approaching a lawyer, you can also point out the problems you see to the charge nurse or another administrator at the nursing home. Keep a record of when you did this, what you complained about, and who you talked to. If you do not see any changes, your record will be evidence against the home.
Speaking with a nursing home abuse attorney in Passaic is the next step. They can tell you how to escalate the situation and examine the evidence to see if your case qualifies for a lawsuit. If it does, your loved one could get compensation for their injuries and, potentially, get the money to move to another home.
Filing a Complaint With the Ombudsman
Another step you or your lawyer can take is to make a formal complaint to the long-term care ombudsman program. Think of them like calling the health department about a dirty restaurant. They have the authority to go into the home, check on the situation, and gather evidence.
If their investigators find evidence of neglect or abuse, they can forward that evidence to regulators, the police, and to your nursing home lawyer. Their word is a strong claim that your loved one deserves compensation and that your complaints were justified.
This investigation can also save the lives of other people in the home. An abuser that's caught and removed is one less person who can take advantage of the resident. An ombudsman may force a nursing home owner to hire more staff to reduce neglect. Contacting the ombudsman with your complaint is an important step in your case.
Working With a Nursing Home Abuse Lawyer
Besides all the above, your nursing home lawyer is an advocate for nursing home residents and their rights. Nursing home abuse claims fall under personal injury law, so you do not have to worry about paying for your lawyer's services.
Should you have a case, your nursing home lawyer will offer a contingency fee arrangement. This means that your lawyer will get paid only when you do. Should you lose your case entirely, you will not have to pay your lawyer anything.
If you win, they will receive a percentage of your total compensation. In this way, anyone who has a case can get legal representation. Everyone should have the protection of the law, not only those with wealth.
Get Help Immediately Through Morelli Law
Remember, your nursing home case could save the life of your loved one and the lives of others. Residents have a right to dignified care, you can enforce that right with a Passaic nursing home abuse attorney from Morelli Law Firm.
To get your claim started, contact us by phone or click the free case evaluation button. We will arrange a time to speak with you about your case. Again, if your loved one is facing a medical emergency or fears for their life, call 911 for immediate help and then call Morelli Law for further advice.