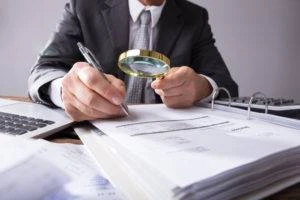 Business works on a bedrock principle of trust between the parties. Lawsuits arise when that trust is breached. Whenever you have a business dispute, you need to speak with one of our commercial litigation attorneys in Passaic, NJ.
With our expertise, you can get help to smooth over the issue before it gets out of hand, and have someone who'll fight hard if it does. Whether you're the plaintiff or the defendant in the matter, Morelli Law can help you. We have no fear of the courtroom if we're forced to trial, as our testimonials show.
First Things to Do in a Commercial Dispute
There are a few things you can do right away to stay within the law and preserve evidence you'll need in your case. These include:
Gathering all documentation related to the issue (e.g. contracts)
Building a chronology of events
Identifying key players and securing their cooperation with the investigation
Going over your business insurance to see if they can cover the issue
Check for existing dispute resolution clauses in your documents.
Noting any important deadlines, like contractual time limits or court appearance dates
Telling employees to preserve all relevant documents, emails, etc., and suspend any document destruction policy
These are just the first steps in what may be a long process, but they're vital. After your consultation, your commercial litigation lawyer in Passaic will have more advice to give tailored to your case.
If you are notified you're under investigation, these matters become crucial. Failure to preserve evidence in an investigation can be grounds for further charges. You could end up losing your business and face massive fines if you don't seek legal advice.
Protect Your Valuable IP
Intellectual property and patent protection are crucial parts of your business. There are strong laws to protect these rights, but to take advantage of them, you'll need the help of a commercial litigation lawyer.
Whether you need to register a patent or a trademark to protect your IP at the start of your business, or need to mount an aggressive case against a competitor stealing it, Morelli Law knows how to protect your business' rights to intellectual property.
This is especially important in a world where things like NFTs and the ideas behind Web3 become more mainstream. You could find your IP in virtual reality claimed by someone else, which could damage your business.
Damages You Can Receive If You Win Your Case
If you are seeking damages, this means you were the one that was wronged. The damages your business could receive depends on the case you're facing. The priority in any business litigation is to settle the matter in a way that both parties agree with.
The first step is calculating how you were harmed. You could have financial, personal, or incidental damages. There is also the potential for punitive damages. We will calculate the maximum amount of value under New Jersey law, then negotiate from there.
If we cannot come to an agreement with the other parties, we will let a jury decide in court. This could change the amount of compensation you could receive. If it looks like we'll need to go to trial, we will advise you every step of the way.
We Work on Contingency for Plaintiffs
Plaintiffs who want to sue a larger company over a business dispute may be dismayed at the costs and time it will take. Therefore, we work on contingency for these plaintiffs. Just like a personal injury case, you will not have to pay us anything unless you win your case.
This fee system levels the playing field when companies are mismatched. For other commercial litigation services, speak with our Passaic commercial litigation lawyers, and we will discuss our fee structure with you.
Morelli Law Firm Is Ready to Hear Your Story
Are you ready to have your case heard and defend your business? Morelli Law Firm is ready to help with our commercial litigation team in Passaic. To get your free consultation, call us or contact us through our website. A member of our team will reach out to you to schedule an appointment.