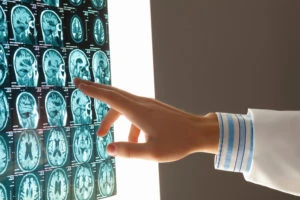 Brain damage is one of the most serious kinds of injury someone can face after an accident. Unlike other injuries, brain damage affects the mind in negative ways that could last a lifetime. Brain damage rarely ever heals completely.
Our brain damage attorneys in Passaic are ready to listen to your story. Compensation may be available for you if your case qualifies. To find out if it does, one consultation with Morelli Law is all it takes. Don't miss out on your opportunity to get care for your injury.
Brain Damage and Personal Injury Cases
There are four major ways that brain damage can happen to someone, and all of them can be the subject of a personal injury lawsuit. The four major ways are:
A blow from the outside of the head, like hitting your head on the steering wheel during a crash.
Something from outside penetrates the skull, like a bullet or a fall accident impaling part of the brain.
An untreated infection, like meningitis, that attacks the cells of the brain.
Something blocking the flow of oxygen or blood to the brain.
The most common are the first two ways, and the easiest to get compensation for because they don't involve the intricacies of medical malpractice cases. Morelli Law has helped many individuals with brain damage gain compensation for a wide range of situations.
The Results of Brain Damage Can Be Costly
Our brains are fantastically complicated organs and we still do not fully understand them. The mind and body can get affected in peculiar ways depending on the region of damage and how bad the injury is.
Even a mild concussion can cause short-term memory loss, ringing in the ears, headaches, and a loss of cognitive ability, especially repeated concussions. More severe brain damage can cause things like:
Behavioral changes
Mood swings
Speech changes
Greater loss of memory, cognitive function, executive function, etc.
Changes in motor skills
Loss of consciousness
Persistent headaches that get worse over time
If you've had any loss of consciousness after your accident, no matter how brief, see a doctor immediately to check for potential brain damage and get treatment. That is a serious symptom of potential brain damage.
How to Fight for Compensation with a Passaic Brain Damage Attorney
Like for any personal injury claim, if we can prove that someone else's negligence caused your brain damage, then you can receive compensation for your injuries. The things you're compensated for are called damages in legal terms and are divided into economic and non-economic for most cases.
Economic damages are anything that has a bill or a receipt attached to it. This is the starting point for compensation calculations. In a brain damage case, some possible economic damages include:
Past and future medical bills
Disability payments
Lost wages
Property damage claims (e.g. replacing your car after an accident)
Home renovation to accommodate a new disability
Medical equipment
Home health care costs
Non-Economic Damages
Non-economic damages are an additional payment on top of this for injuries that do not have a price tag. Since brain damage can cause neurological changes, there are many non-economic damages that could apply to your case, like:
Pain and suffering
Loss of companionship
Loss of consortium
Mental anguish
Loss of joy in living
In extreme cases of negligence, the court may also award punitive damages to you in a trial. This is a punishment given by the court to the defendant. We can ask for these damages and argue the case, but awarding them is strictly up to the judge.
What If My Problems Become Worse Later?
A competent brain damage lawyer will use their experience and previous case precedents to estimate damages into the future and ask for a proper amount upfront. This is where insurance companies love to trick claimants.
They may give you enough money now, but hide the fact you may need more later as you age. In cases with brain damage, it may be possible to receive regular payments for non-economic damages until the problem resolves itself or death occurs. The courts have several options for structuring settlements so you don't run out of money too soon.
No lawyer can guarantee the future, but they can use what they know to give you the best possible chance of helping your post-accident financial issues. Compensation can help you get the necessary care you need to have a fulfilling life after your accident.
Our Passaic Brain Damage Injury Lawyers Want to Hear Your Story
You owe it to yourself and your future to see if your brain damage case is eligible for compensation. Our brain damage injury lawyers in Passaic want to hear your story and see if you qualify. A consultation with our team is free and without obligation.
Learn what you may be eligible to receive. Call now or schedule an appointment by requesting a case evaluation online.