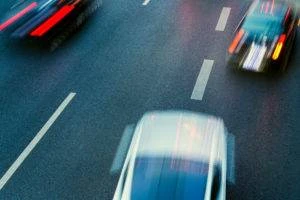 Changing lanes, especially on a busy road at high speed, can be dangerous if done improperly. If you or a loved one were hurt by another driver's failure to change lanes safely, you may be able to recover compensation.
A Long Island unsafe lane change lawyer from Morelli Law Firm may be able to help you with your insurance claim and/or personal injury lawsuit after this type of accident. While you focus on your recovery, we can manage all of the legal work in your case.
Call Morelli Law Firm today at (212) 751-9800. We offer free evaluations to learn if your case qualifies, and we represent clients on contingency. You pay us nothing upfront. We only receive payment if you receive a negotiated settlement or court award.
Liability for Unsafe Lane Change Accidents
Drivers are generally required to change lanes:
With the use of a turn signal
Where it is legally permitted
When the lane they are entering is clear of other vehicles
A failure to obey these rules could establish liability in a car accident case. Other forms of negligence that may establish driver liability could include:
Speeding
A failure to yield
Driving on the wrong side of the street
Distracted driving
Intoxicated driving
Tailgating
Morelli Law Firm can launch an investigation into the cause of your accident when we represent you. We can also collect evidence to demonstrate the fault and liability of the responsible driver. This evidence may include:
CCTV, surveillance, or traffic camera footage of the accident, if available
Photos of the accident scene
The police report
Your medical records
Testimony from accident reconstruction experts
To see if we can assist you with your case, contact Morelli Law Firm at (212) 751-9800 and speak with a team member about your legal options in a free consultation.
Compensation that May Be Available in a Car Accident Case
Depending on the details of your injuries and your accident, the following damages may be recoverable in a car accident case:
Medical costs: all accident-related medical costs, such as emergency treatment, physical therapy, surgery, and medications, may be recoverable. Your estimated future costs of medical care may also be covered.
Loss of wages: if you could not fulfill your job duties until your injuries healed, depriving you of the chance to earn your usual salary.
Property damage: including repair or replacement of your vehicle.
Pain and suffering: if your injuries caused physical pain and/or psychological trauma.
Disability: if you lost the use of any body part or function.
These are not the only damages that you may be able to recover compensation for. When you work with Morelli Law Firm on your case, we can carefully examine your damages and collect evidence of their value to present in your insurance claim.
Working with the Morelli Law Firm on Your Case
It can be challenging to build a case and pursue compensation for your damages on your own, especially if you are still healing from your injuries. When you work with a
Long Island unsafe lane change lawyer from Morelli Law Firm, we can manage all of the legal work on your behalf.
Depending on the details of your case, our services may include:
Investigating the accident: by studying your crash, your lawyer can identify all liable parties (there is sometimes more than one) and strengthen your case with documentary evidence.
Working out damages: translating your injuries into dollar amounts can be hard. A lawyer can collect evidence to help you calculate your damages.
Communicating on your behalf: a lawyer can manage all communications with the liable party or their representatives on your behalf. Keep in mind that the responsible party's insurance company may be able to use statements you give them about your accident or your injury to reduce or deny your claim. Your lawyer can be your intermediary throughout the entire legal process.
Managing paperwork: your lawyer can take care of all paperwork, filling it out properly, and submitting it to the required parties in a timely manner.
Fighting for compensation: Morelli Law Firm is not afraid of the insurance company or their lawyers. From the negotiating table to trial, we can fight as long and as hard as it takes.
Keeping you informed: we are happy to explain the legal process to you, answer your questions, and provide regular updates about how your case is progressing.
The Deadline to Sue in New York
There are deadlines for filing various types of lawsuits in New York. Per New York Civil Practice Law & Rules (CVP) §214, a general three-year statute of limitations applies to personal injury lawsuits. Attempting to file beyond this deadline could mean that your lawsuit gets dismissed.
Even if your goal is to arrive at a settlement with the responsible party's insurance company, preserving your right to sue can be important in case they are unwilling to make you a fair offer.
For information on what specific legal deadlines pertain to your case, call Morelli Law Firm today.
Get a Free Consultation from the Morelli Law Firm
At Morelli Law Firm, we understand that it can take a long time for you to rebuild your life after an accident. A Long Island unsafe lane change lawyer from our firm can make the process easier by handling all of the legal work in your insurance claim or personal injury lawsuit.
For a free consultation on your case with a member of our team, call Morelli Law Firm at (212) 751-9800. We work on a contingency-fee-basis, so you will not owe us attorney fees unless and until we help you recover compensation via a court award or settlement offer.