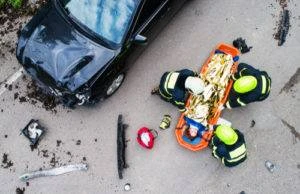 Renting a vehicle can be a travel option for people visiting a new city or town. With a rental car, you can drive to tourist destinations on your vacation to-do list and be more in control of your travel itinerary. However, renting a vehicle is necessary if your vehicle has broken down or you need another vehicle.
When renting a vehicle, you take the same risks as driving any other vehicle. There is always a chance you might get into a traffic accident while renting a vehicle. If this happened to you and you got injured in the process, a Long Island rental car accident lawyer may be able to help you through the experience.
Our team at the Morelli Law Firm can help you fight for compensation for the damages you received. We may help you gather evidence to support your case. Call us today at (212) 751-9800 for a free consultation.
Drivers Are Always at Some Risk of an Accident When Renting a Vehicle
Rental car accidents can be caused by a variety of reasons, just like any other vehicle accident. Possible causes of rental car accidents include:
Distracted Driving
Distracted driving can happen to the best of us. Anything can distract a driver, such as their cell phone, the radio, food or beverage, and other passengers in the vehicle.
Speeding
Driving more than the posted speed limit can result in a number of issues. Speeding increases the time and distance you need to stop safely should a vehicle come into your path. When you speed, it is easier to lose control of your vehicle as well. The slightest jerk movement might send the vehicle fishtailing down the road.
Driving While Intoxicated
Driving while intoxicated is illegal in every state. When you are driving a vehicle, you should have complete control of yourself and the vehicle. Being intoxicated while driving may impair your response time and reduce your inhibitions.
Weather Conditions
Weather conditions are a factor we cannot control. However, we can be more cautious in the event of bad weather. If the roads are slick, we should make it a point to drive slower than normal.
Lack of Vehicle Maintenance
When you get a rental vehicle, you expect it to be properly maintained and ready for use. If it is not, it might result in an accident. If it is discovered that the vehicle's condition or parts led to an accident, the rental company may be held liable for the damages done.
Rental Car Insurance Policies May Vary
According to the New York State Office of the Attorney General (AG), there are four different kinds of insurance available to you when you rent a car. These policies include:
Collision Damage Waiver (CDW)
Supplemental Liability Protection (SLP)
Personal Accident Insurance (PAI)
Personal Effects Coverage (PEC)
Rental car insurance can vary based on who rented the car and what insurance options they opted to purchase. If you rented the car, the rental car company would want to get their money for the repairs as soon as possible. If you got insurance through the rental car company, this process can be easy to navigate. If you decided not to get their insurance, you might need to file a claim with your insurance company.
A Long Island rental car accident lawyer can walk you through the insurance claims process to determine what options you have available to you. Our team at the Morelli Law Firm can help determine what insurance companies to contact and take over communication for you so that you do not have to worry about it. Call us today at (212) 751-9800 for a free consultation.
You Might Be Able to Receive Compensation for a Rental Car Accident
If you were in a rental car accident, you might be entitled to collect compensation for the damages you suffered. If someone else caused your accident, why should you have to suffer because of it?
You might be entitled to receive compensation for:
Damage to Your Vehicle
If you were in your own vehicle instead of the rental vehicle, you may be compensated for the damage done. You may also be compensated if you had to pay the rental company for damage done to their vehicle.
Medical Bills
Medical bills can add up quickly if you are healing from severe car accident injuries. You may be compensated for the medical treatment you needed to pay for after the car accident.
Pain and Suffering
"Pain and suffering" is the physical and emotional stress a person goes through due to their car accident. While this can be hard to put a dollar figure on, your lawyer may help you calculate these losses in relation to your financial losses.
Loss of Income
Car accidents might lead you to miss work. If you had to miss work due to your injuries or property damage, you may be compensated for any loss of income.
Decrease in Income
If you are someone who works a physical labor job, you may have had to switch careers due to your injuries. You may be able to get compensated for the difference in income.
You Must Collect Evidence to Support Your Case
As stated in the New York Civil Practice Law & Rules (CVP) §214, you generally have three years from the date of your accident to file a lawsuit. The sooner you get started, the more available evidence might be to you.
If you suffered injuries and other damages due to a rental car accident in the last three years, it might not be too late to file your lawsuit. In order to have a strong case, you must collect evidence to support it. Evidence may include:
Photographs of the damage
Video surveillance
Dashcam footage
Eyewitness testimony
Medical documentation
Mechanic statements
Hire a Lawyer from the Morelli Law Firm
Whether you were the driver in the rental car or if you were in an accident with a rental car, a Long Island rental car accident lawyer may help you fight for the compensation you need.
Our team at the Morelli Law Firm can walk you through the litigation process to see what options are available to you based on your specific situation. Call us today for a free consultation at (212) 751-9800</a.