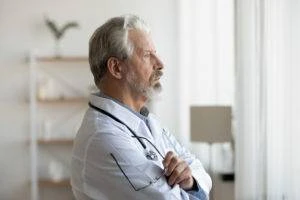 What is a medical device? Is it a pair of glasses that does more harm to your vision than good? Is it a stint that wasn't disinfected before implantation? Is it a pacemaker that is poorly designed?
The definition of a "medical device" is constantly growing as today's medical best practices advance. As this technology changes, there are more ways for today's medical devices to fail. That, however, does not make the failure of those devices legally acceptable.
No matter what circumstances led to your accident, you can bring a failed medical device case to an Albany defective medical device attorney. Morelli Law Firm can work to address your losses through negotiations or via civil trial.\
Open a Defective Medical Device Case
You can hold a few different parties liable for defective medical device injuries. Most civil cases identify either the device's manufacturer or the medical professionals who recommended the device's use. If you want to ask either of these parties for financial support, you'll need to elaborate on their involvement in your losses.
Proving a liable party's involvement in a defective medical device case means establishing a duty of care. This duty of care represents an institution's responsibility to treat medical devices with a reasonable amount of care. This duty should ensure that they reach you in as good of condition as possible.
Medical professionals can violate their duty of care by ignoring your needs or using a damaged medical device during a requested procedure. Comparatively, manufacturers can violate their duties by improperly designing, manufacturing, advertising, or distributing their products. You can work with defective medical device attorneys in Albany, NY, to establish these oversights.
Discuss Your Defective Medical Device Losses With Our Team
When medical bills come knocking, legal compensation comes in handy. If you choose to file a defective medical device suit, you may have the right to question compensation addressing your:
Medical bills
Upcoming procedures
Medical aids or medications needed to contend with pain
Emotional trauma
Long-term or short-term disability
Lost wages or opportunities for employment
Wrongful death losses and funeral expenses
If you want to increase your personal injury settlement, we can help. Sit down with an attorney and discuss each of these losses. Legal precedent throughout New York can help you get the most compensation possible.
Negotiations or Trial: You Choose Your Path Forward
You're not limited to a single course of action if you want to pursue compensation for a defective medical device injury. New York law allows you to approach your suit in two different ways. Both you and defective medical device attorneys in Albany can argue for financial support in independent negotiations or through a traditional trial.
Trials tend to get the most press out of current civil suits. These processes allow a judge and jury to determine whether or not your argument gives you the right to compensation. Trials also give you the opportunity to benefit from punitive damages. Only judges can assign these damages to particularly egregious cases.
Comparatively, negotiations allow you to avoid the hustle and bustle of the courtroom. You can meet with an allegedly-liable party on your own terms and discuss your losses. While you may have to compromise on your final settlement, this process tends to resolve more quickly than a traditional trial. It's up to you to determine which process best suits your needs.
Present Your Complaint to a Albany, NY, County Clerk
New York state does not recognize personal injury cases submitted to a county clerk after a certain date. As such, you'll need to submit your complaint within your case's statute of limitations.
Anyone who wants to submit a medical malpractice case must do so within two years and six months of discovering their condition, according to New York Civil Practice Law and Rules § 214-A. If you have a product liability case on your hands, CVP § 214-C allows you to take three years to gather your information.
The deadline for product liability cases is not flexible. There are some circumstances, however, in which your medical malpractice deadline may be altered. You can discuss your timeline in more detail with an Albany, NY, defective medical device lawyer.
Issue a Summons and Proceed With Negotiations
As mentioned, you have the right to approach your defective medical device case from the perspective that best suits your interest. If you want to avoid going to court, you can use your right to summon to begin negotiating with an allegedly-liable party. Alternatively, this party may come to you long before the legal process begins and make you a settlement offer.
Settlement offers cover your losses in the same way that financial support won through a trial would. However, you may have to go back and forth with a liable party to determine what kind of settlement best serves you. If your liable party can argue down your expenses, some of your damages may lose their economic value.
Before you compromise, though, make sure you have an estimate of your losses on hand long before you enter into negotiations. This initial estimate gives you your starting point and recognizes the full economic value of your injury. You can reference this number throughout the negotiations process to keep both yourself and the liable party on track.
Take Your Defective Medical Device Case to Court
Should there come a point in negotiations where conversations break down, it's time to bring your case before a judge. Alternatively, you can skip the negotiations process and immediately bring your case before a court. Either way, you'll begin your defective medical device case by undergoing discovery.
Discovery describes the process through which both a plaintiff and defendant gather information about their case. Parties can exchange applicable information and answer one another's questions. Your attorney can also gather additional witnesses to support your losses.
Once discovery concludes, your attorney can issue an opening statement. A defective medical device lawyer in Albany can examine and cross-examine witnesses while also elaborating on gathered evidence. By the time closing statements and deliberation come around, you should feel your case has been adequately represented.
Albany's Attorneys Can Support Your Defective Medical Device Case
Tackling the complex legalities of a defective medical device complaint probably isn't at the top of your to-do list when you've got medical injuries to contend with. That said, your responsibilities to yourself don't oblige you to put your legal options to the side. When you call on a defective medical device lawyer in Albany, NY, we can tackle these challenges for you.
Morelli Law Firm doesn't fear the courtroom. If you're ready to fight for defective medical device compensation, you can reach our team online or over the phone. Let's schedule your case evaluation today.