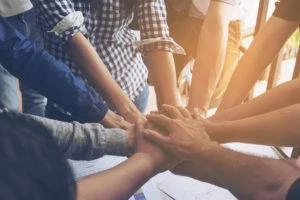 Taking a complaint up against a corporation can be intimidating. Fortunately, class action lawsuits allow you and a party of your peers to present a united front via a shared complaint. All of you can present your concerns regarding personal losses and, in turn, hold the larger class liable for your losses.
All the while, you can turn to a class action lawyer in Albany for legal guidance. Morelli Law Firm's team can help you bring together the documentation you need to fight for shared compensation.
Class Action Lawsuits Versus Multidistrict Litigation
Class action lawsuits don't always involve more than one person. If you choose to file a case against a larger group of people, New York courts may consider your case to fall under the class action umbrella.
That said, many class action lawsuits involve a small group of people taking legal action against a larger institution. This is where the crossover between a class action lawsuit and multidistrict litigation comes into play.
Multidistrict litigation action involves multiple parties often filing lawsuits against a larger institution or group of people. However, all these people must have filed their own suits to participate in multidistrict litigation action. It's the independence of the prosecution that distinguishes multidistrict litigation from a class action lawsuit.
The Different Kinds of Class Action Lawsuits
The term "class action lawsuit" describes a category of cases that you and your peers can pursue in the state of New York. Cases that can fall under this legal umbrella can include:
Environmental harm cases
Antitrust suits
Product liability
Data breaches
Workers' rights
Personal injury
You and your collective peers can work with Albany class action lawyers to determine which of these cases – or another – your circumstances qualify you for. Once you know how you want to label your case, you can begin to pull together the evidence you need to pursue your losses.
Do note that you're working on a deadline when you file any of these cases. If you want to pursue a class action lawsuit for a personal injury, New York Civil Practice Law & Rules § 214 gives you three years to act on your losses. To pursue compensation for a loved one's wrongful death, you'll need to file your claim within two years of that person's passing.
What to Expect From a Class Action Lawsuit
When you pursue a class action lawsuit, you and your peers will set yourselves up for either negotiations or a trial. If negotiations don't result in favorable compensation, you can request that your attorney bring your case forward in court. At this point, both the prosecution and the defense will begin a process known as discovery.
Discovery allows all parties involved in a class action lawsuit to pursue evidence supporting their claims. You and your peers can present your perspective on your losses. You can also call in professional witnesses to attest to the extent of those losses and their connection to the case's defendant.
After discovery, your case will move to trial. Class action lawsuits can take several months to years to resolve, depending on the severity of the claims you bring before a judge. After opening statements and witness examinations, however, both a judge and jury will determine whether or not you have a right to the compensation you requested.
Requesting Financial Support With a Class Action Lawsuit
If a judge decides that the class action case you brought forward resulted in notable damages, you and your peers may receive a settlement from the defendant. Because class action lawsuits often involve multiple plaintiffs, though, the division of funds at the end of a suit can leave you confused.
In most class action cases, the lead plaintiff will receive a greater percentage of the settlement than the rest of the plaintiffs. The amount that you subsequently receive will be based on your role in the suit and the number of other plaintiffs involved in your case.
You can work with an attorney to determine whether you want to receive your compensation via lump sum or as a structured settlement.
Common Damages in Class Action Lawsuits
The damages that you're eligible for in a class action lawsuit will vary based on the nature of your suit. In most cases, you can request both economic and non-economic damages, with the specific dollar amounts assigned to each fluctuating with the severity of your losses. These damages can include:
Medical expenses related to a class's actions
Lost income or opportunities for employment
Scarring or disability
Pain and suffering
Loss of consortium or companionship
You and your peers can work together to determine which of these losses apply to your case. The class action attorneys in Albany, NY, can connect you with the professional witnesses and data you need to more effectively argue for losses you cite in your initial complaint.
Class Action Settlements
If a larger class recognizes that their time in court may result in significant expenses, a legal representative may approach you and your peers with a settlement offer. Even as you divide the total value of the offer between everyone interested in your case, a settlement can address all your losses.
That said, you can also forgo a settlement offer. You have the right to continue pursuing a class action settlement even if other members of your party opt to take a settlement offer. For more information about how these cases may move forward, you can schedule a consultation with our team.
Learn More About Class Action Lawsuits With Morelli Law Firm
If you want to take action against a larger institution or group of people, the laws in New York give you the right to do so. You can bring your concerns to a class action lawyer in Albany to learn more about the legal options you have at your disposal.
Morelli Law Firm can represent you throughout the filing process, helping you meet essential deadlines before representing your best interests.
You can start gathering the documents to build your class action suit with one of our attorneys. Call our office or reach out via our website to schedule your case evaluation.