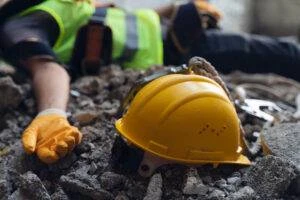 When an accident happens on a construction site due to another party's negligence, you may be owed compensation. An Albany construction accident attorney can determine liability and represent you in a personal injury lawsuit against the responsible party.
You may be able to recover damages related to your injuries, such as lost wages, pain and suffering, and medical bills. If you decide to hire legal representation, an Albany personal injury lawyer at the Morelli Law Firm can manage your casework and deal with insurers while you concentrate on healing from your injuries. Contact us today for a free consultation.
Liability in an Albany Construction Accident
Many professional construction workers can carry out their job competently without causing any harm, but accidents can happen. Although you can evade some misfortunes by remaining attentive, the people you work with might not do the same.
Almost all construction accidents are due to the negligence of others. Depending on the specifics of your construction accident, the liable party could be:
A contractor

Another construction worker

Your employer or supervisor

The property owner

Another liable party
When a law firm takes on your case, they can investigate the circumstances of your accident to determine who may be liable for your injuries.
Damages in a Construction Accident Case
With a construction accident lawyer in Albany on your side, you can collect fair compensation for damages. The following damages may be available in a construction accident case:
Medical expenses

Lost wages

Disability benefits

Wrongful death damages
Medical Expenses
Medical care costs, for medication, surgeries, and therapy, following construction accident injuries can be life-saving. Unfortunately, they are also often expensive, depending on the severity of harm. It is recommended that you seek medical attention after any construction site accident, even if you believe your injuries are minor.
Lost Wages
If an accident at a construction site causes you severe injuries, you might want to seek leave from work for treatment and recovery. The law protects your right to paid leave, so do not let your company subject you to both an accident and a lack of income while recuperating. Your construction accident lawyer in Albany can make sure your rights are protected.
Disability Benefits
If a doctor determines that you will have a permanent disability due to the accident, you could recover disability or reduced earning ability compensation. You will want to liaise with government and non-governmental organizations that cater to people living with physical challenges in this case.
Wrongful Death Damages
If you lost a loved one due to a construction accident, you may be eligible to recover compensation in a wrongful death case. The damages in this type of legal action may include loss of consortium, medical bills, and burial expenses.
This is far from a comprehensive list of all the damages that might be available to you after a construction accident in Albany. Speak with an experienced attorney to determine all the damages you may be eligible to recover.
Punishing Gross Negligence
In a small number of cases, accident victims are also able to recover punitive damages. Unlike the mentioned compensatory damages, punitive damages are not focused on repaying the accident victim for economic losses they have suffered. Instead, punitive damages are all about the negligent party.
Punitive damages are only awarded in cases where the at-fault party's actions were grossly negligent or performed with reckless disregard for the safety of others. These damages are meant to punish the responsible party and discourage similar behavior.
An example of standard negligence in a construction accident might be an employer failing to perform routine checks to ensure that all safety equipment is fully functioning. Gross negligence, on the other hand, would be something like the employer purchasing safety equipment known to be faulty because they could buy it cheaply.
Pure Comparative Negligence in Albany
When assessing fault after a construction accident in the state of New York, a pure comparative negligence rule is used. Under this rule, a variety of parties can share in the fault for an accident. However, being partially to blame will not exclude you from pursuing compensation for your losses. As long as you were not solely responsible, you still qualify to claim damages.
However, you need to understand that the amount you will be able to recover for your losses will be affected proportionally to your level of fault. For example, if your damages are valued at $100,000, and you are 20% to blame for the accident, the most you can recover is 80% of your losses, which would be $80,000.
Albany Construction Accident Lawyers Can Protect You Against Insurance Companies
After your accident, the responsible party's insurance company might call you for a statement shortly after the incident. It is in your best interest to decline to answer questions and refer them to your attorney. By speaking to the insurance company yourself, you might unknowingly give information that may jeopardize your claim.
An Albany construction accident attorney can handle the communications with insurance companies on your behalf. They can also ensure that all damages are accounted for in your case when it comes to settlement negotiations.
How Much Does an Albany Construction Accident Attorney Charge?
If you have been injured in a construction accident in Albany, you are likely considering hiring a lawyer to help you recover financial compensation. However, you may be worried that you won't be able to afford to hire an attorney. Fortunately, when it comes to personal injury lawyers, all accident victims can afford legal representation.
That's because personal injury lawyers charge their clients differently from most other attorneys. These lawyers work on a contingency fee basis. That means that rather than charging you based on the amount of time the lawyer spends working on your case, you will be charged based on results.
Your attorney will collect their fee as a percentage of the settlement you receive. The more money you get, the better your lawyer gets paid. You don't owe your attorney a single penny if you don't recover compensation. With your interests aligned, you can feel confident that your lawyer will do everything they can to get you as much money as possible for your damages.
Common Types of Construction Accidents
There are many ways an accident can occur on a construction site. If another party's negligence caused your construction accident, they may be liable for your injuries. The following types of accidents could initiate a construction accident lawsuit:
Falls

Chemical spills

Electric shocks and burns
Falls
You might slip and fall if your employer has not put in place sufficient safeguards. Many state and federal safety requirements are in place on worksites. If your employer neglects to take these precautions, and you get hurt as a result, they can be held liable for your injuries.
Chemical Spills
Companies that handle dangerous chemicals need to display spillage response precautions or warn employees about safe practices. State law demands that your employer ensure all employees be cautious around hazardous chemicals. Your employer should also not assign any duties that may expose you to the risks of chemicals without safety equipment.
Electric Shocks and Burns
Electric shocks and burns are among the most frequent construction site hazards. These injuries can be long-lasting and require long-term medical treatment. Accidents caused by heat or electricity can be due to:
Faulty equipment

Bad insulation

Insufficient protection for the worker

Poor maintenance of the equipment

Substandard equipment
No matter how your construction accident happened, an Albany construction accident lawyer may be able to help you identify the liable party and pursue damages against them.
Construction Accident Lawyers Can Protect Injured Undocumented Workers
Under New York state law, all injured construction workers are eligible for workers' compensation, regardless of their immigration status. All injured workers have the right to sue the responsible party for damages.
Albany construction accident attorneys work individually with clients and understand their concerns regarding U.S. immigration laws. By being discreet and confidential, your lawyer can work aggressively to settle the matter with the best possible financial outcome.
New York Statute of Limitations for Construction Accidents
Do not delay if you are considering taking legal action for your construction accident injuries. In New York, a three-year statute of limitations applies to most personal injury lawsuits per Civil Practice Law & Rules (CVP) §214.
A two-year statute of limitations applies to most workers' compensation lawsuits, per Workers' Compensation (WKC) §28. These claims may have additional, earlier deadlines to meet as well. Your attorney can advise you of any changes to this timeline and ensure that all your paperwork gets filed on time.
Contact Our Albany Construction Accident Lawyers to Learn More
An Albany construction accident lawyer from Morelli Law Firm can help you manage your case while you concentrate on your recovery. Call our office today for your free initial consultation. A member of our team can get a better idea of your accident and how to best represent you.