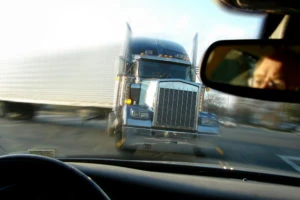 Over one-third of long-distance truck drivers experience serious truck accidents at least once in their careers, reports the Centers for Disease Control and Prevention (CDC). When these accidents happen, they can leave the other drivers or pedestrians involved with serious injuries.
If you were injured in a truck accident caused by another party's negligence in Albany, you may be able to recover compensation in a personal injury lawsuit. Our Albany truck accident attorneys at Morelli Law Firm could manage your insurance claim or personal injury lawsuit when we represent you.
Compensation You Can Receive in a Truck Accident Case
The compensation available in a truck accident case depends on many specifics. To give you an accurate estimate of what compensation may be available in your case, we would need to examine the facts in a direct consultation.
In general, the following damages may be recoverable in a truck accident case:
Medical bills
Estimated future costs of medical treatment
Loss of income and earning capacity
Emotional distress and mental anguish
Disability and loss of enjoyment of life
Loss of consortium
Property damage
In the worst-case scenario, some victims of truck accidents do not survive. If your family member died in an Albany truck accident, you may be able to recover a different set of damages in a wrongful death lawsuit. Our team handles wrongful death lawsuits as well and may be able to represent your family during this tragic time.
Truck Accidents Lawsuits Can Be Complex
When a commercial truck is involved in a personal injury lawsuit, it invites additional considerations and laws to the case. Unlike a car accident personal injury suit, the drivers of 18-wheelers and semi-trucks must abide by state and federal trucking laws.
Numerous parties may be held liable and cases can include several defendants, from the driver to the manufacturer of the brake components. Insurance issues can also vary from the typical car accident case. All these variables require an attorney with knowledge and experience in truck accident cases.
Operators of commercial vehicles and large trucks have a special responsibility to maintain all safety precautions while on the road. Federal law requires adherence to many guidelines, including mandated rest breaks. Your truck accident lawyer in Albany will be able to locate evidence about whether failure to follow these laws had a bearing on your crash.
What Causes Truck Accidents?
Truck driver error, failed maintenance, and defective parts can all contribute to the accident. Of all the causes that could be involved, truck driver errors are the most typical. Some of the more common causes of truck accidents include:
Speeding, reckless driving, or distracted driving
Driver fatigue, failing to take breaks
Driving while intoxicated or under the influence of drugs or alcohol
Overloaded truck, violating weight standards
Not maintaining a safe distance from other cars on the road
Improperly securing vehicle load
Failure to perform safety checks and functioning of brakes, tires, and lights
Driver failing to adjust speed and take precautions during adverse weather
Many truck accidents could have been prevented if safety precautions were taken or if laws were followed. If the negligence of a commercial driver resulted in your injury or someone you love, you may benefit from the help of a truck accident lawyer.
We Can Help to Find All the Liable Parties in a Truck Accident
A variety of parties could be liable for your truck accident injuries. In some cases, truck accidents have more than one at-fault party. As a result, the lawsuit process can be complicated, especially if you still have to deal with the injuries you sustained.
The responsible parties in a truck accident case may include:
The truck driver
The owner of the truck
The loaders of the cargo or the freight and forwarding company
Some government entities
The truck or trailer manufacturer
The repair company that works on the truck
The trucking company that leased the vehicle
When you work with Morelli Law Firm, an Albany truck accident lawyer from our team can identify the liable party or parties in your case and pursue them for damages on your behalf. We are willing to take on any party whose negligence caused your injuries.
Gathering the Right Evidence in a Truck Accident Case
There may be many steps to investigating a truck accident case. When we represent you, we can direct the resources of our truck accident team to determine who caused your injuries and how. This process may include checking the insurance policy and reviewing the license and qualifications of the at-fault-driver.
Additional evidence may include:
Photos and videos from the accident
The police report
Witness statements from the accident scene
Security, traffic camera, or dashcam footage, if available
Testimony from accident reconstruction experts
Medical records of the driver
Interpreting truck sector laws and guidelines
Our Team Gets Results in Truck Accident Cases
Our injury lawyers have collectively secured over $1 billion in damages for clients. We are not afraid to take on personal injury cases, even those against large trucking companies after one of their drivers is involved in an accident.
While our first move may be to seek a settlement and spare you a lengthy trial, our attorneys live to fight out cases in the courtroom. Read through some of our previous results below:
$11.2 million for a woman who suffered injuries due to a speeding truck
$5.4 million for a delivery driver who suffered traumatic injuries in a motor vehicle collision
$3 million for victims of a collision that occurred on an out-of-state highway
Our team of Albany truck accident attorneys is ready to examine your truck accident case and seek damages to address your injuries.
Trucking Industry and Federal Guidelines Investigation
The trucking industry has specific federal and state laws to follow that can add a layer of complexity to this type of case. Morelli Law Firm understands these laws and will be happy to explain them to you as we navigate your case on your behalf.
For example, there is a limitation on the number of consecutive hours that truck drivers can work per day. Additionally, they need specialized training and accreditation before qualifying to drive such vehicles.
Maintenance must be performed and logged within certain parameters, and failure to do so could result in accidents. Our legal experts can examine what government regulations apply to your case to pinpoint specific laws that were broken and assign liability in your case.
Determining the Right Legal Strategy to Use
When it comes to a truck accident case in Albany, the responsible party's insurance company may make you a settlement offer. It's important to understand that the insurance company will be very pleasant to talk to, but they are not on your side.
When we represent you, our Albany truck accident lawyers can handle all communications and negotiations with the insurance company on your behalf. We will examine each settlement offer from the insurer. If we do not feel that an offer is adequate, we will counter with an evidence-backed amount that represents your damages.
If the insurance company is still unwilling to make you a fair settlement offer after negotiations, one of our attorneys will take your case to trial. A judge or jury will then review the evidence and decide how much compensation you may be entitled to.
Statute of Limitations in NY Truck Accident Cases
If you are considering legal action in your truck accident case, do not wait too long. Generally, New York imposes a three-year statute of limitations, or legal time limit, on most personal injury lawsuits, per CVP § 214.
Wrongful death lawsuits have a two-year deadline under EPT § 5-4.1. If you allow this time limit to expire before you take legal action, it can prevent you from recovering compensation via a lawsuit.
Some circumstances in your case could require you to act even sooner or extend the time you have to sue. Our firm can provide more specific information on what legal deadlines pertain to your case during a free case evaluation.
We Have Received Glowing Reviews From Previous Clients
No one knows the value of our services better than the clients we've helped. Our first priority is securing results for our clients and taking care to understand the needs of injury victims. We pulled the following statements from our Google reviews:
"Their services were exactly as expected. They were helpful, patient, & kept me informed in all steps. I would hire them again." – Janice Miles
"I chose the Morelli law firm because I had the chance to see Mr. Morelli "in action" when I was a juror to be potentially voir dired in a personal injury trial. I was truly impressed by the talent of Mr. Morelli." – Thomas Weber
If you are still unsure whether we are the right firm for your truck accident case in Albany, we encourage you to reach out to our team for a complimentary case assessment. Our firm will listen to your concerns and offer the best possible legal solutions available to you.
Contact the Attorneys at Morelli Law Firm Today
Being involved in a truck accident can cause severe harm to the victims including traumatic brain injuries, broken bones, and internal organ damage. The pain resulting from being hit by an 18-wheeler limits the ability of the victim to handle all the details that need addressing after an accident.
If another party is responsible for your injuries, you may be able to recover compensation for your medical bills, lost wages, pain, and suffering, and more. Morelli Law Firm is dedicated to the aggressive pursuit of compensation for injury victims. We will not hesitate to stand up and fight in court if your settlement offers are not fair and sufficient.
Contact an Albany truck accident attorney today to receive a free case evaluation. We will fight your legal battles and advocate for your financial recovery so that you can focus on your physical recovery.