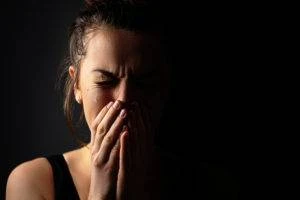 There is nothing more traumatic than losing a loved one due to someone else's negligent actions. Whether you lost someone you love to a reckless driver, a healthcare provider's error, or a defective product, you could have the right to recover damages on their behalf in Albany, NY.
Morelli Law Firm represents Albany families in wrongful death cases. Having a wrongful death lawyer from our firm on your side can allow your case for compensation to move forward while you focus on your grief. Call us to discuss your case with a wrongful death lawyer in Albany, NY.
How Do You Know if You Have a Wrongful Death Claim in New York?
When you file a wrongful death claim, it is comparable to a personal injury claim your loved one would have filed for their damages if they had not passed away because of their injuries. If someone else's actions or negligence caused your loved one to pass, you may have a wrongful death claim.
This means you may have a right to recover financial losses stemming from when they were injured and their sudden passing. A lawyer from our firm who handles wrongful death cases in Albany, NY, can investigate your case, determine liability, and pursue compensation on your loved one's behalf while your family continues to mourn in private.
Our wrongful death lawyers can also advise you on the process of a wrongful death claim. Special rules apply in these kinds of cases that aren't present in other personal injury claims. A free consultation with us can dispel your concerns.
Who Can File for Compensation After a Wrongful Death?
There are several factors that the courts may consider when determining who can be awarded as the beneficiaries of the deceased. These include the survivors' life expectancy and ages, their relationship to the deceased, their wealth, and the replacement value of the deceased's services.
So, who is eligible to file for a wrongful death claim?
Spouse
The death may cause damage to the spouse in various ways, such as loss of consortium and companionship, loss of protection and support, and emotional suffering. Therefore, the spouse may have an entitlement to such injuries.
Children
The deceased's minor children may seek payment for loss of guidance, companionship, instruction, leadership, advice, protection, and emotional pain and suffering.
Parent
If the decedent is a minor, their parents may seek to recover damages for mental pain and suffering, loss of companionship, funeral costs, and psychological expenses.
A team member is standing by to discuss your loved one's death and your potential for recovering compensation in a wrongful death lawsuit during a free case evaluation.
How Does a Wrongful Death Attorney in Albany, NY, Help Me?
We may be able to represent you and manage the legal work in your case, including investigation, evidence gathering, settlement negotiations, and taking a wrongful death lawsuit to trial, if necessary.
The typical family is left reeling after a loved one's death, especially one who was supporting the home financially. Fortunately, a wrongful death lawyer in Albany, NY, can take away the stress of the legal side of your situation.
If you should prevail in court, you could get significant compensation for your loved one's passing. Money cannot bring them back to life, but it can remove the financial stress of final expenses, hospital bills, and more.
Insurance Companies and Wrongful Death
It's quite probable that an insurance company will pay for the wrongful death claim, and this is another place where your wrongful death lawyer in Albany can help you. Insurance companies will try to minimize how much they have to pay, and we can fight back against those claims.
Later, you'll learn about the four things that must be proven to win a wrongful death case. Insurers will try to push back on all four of these. Without a legal expert on your side, you may not know how to counter these claims.
Our job as your wrongful death lawyer isn't just to win your case. It's securing as much compensation as possible for you and your family under the law. You deserve to get as much as you can after your loved one's death.
How Do I Pay My Wrongful Death Lawyer?
Lawyers know families may not have the money to afford an hourly rate after losing the breadwinner of the family. So they use a system called contingency to get their fee. A contingency fee means you pay us nothing unless you win compensation in your case.
If you win, our firm will take a reasonable percentage of the amount you won. This percentage is spelled out in our contract with you when we take you on as a client. Contingency fees also encourage lawyers to maximize compensation for clients. The more you get, the more we get.
The Statute of Limitations in Your Albany Wrongful Death Case
If you are considering a wrongful death action, do not delay. Per EPT §5-4.1, most wrongful death lawsuits in New York have a two-year statute of limitations. The statutory clock starts ticking on the day of your loved one's passing.
If you allow this time limit to pass without taking legal action, it could prevent you from recovering compensation in a wrongful death lawsuit. An attorney from our firm who handles wrongful death cases in Albany is familiar with the state laws and statutes and can ensure all paperwork is filed on time in the courts.
Elements of Wrongful Death That You Need to Prove in Your Claim
Morelli Law Firm understands the laws, essential deadlines, and legal elements that pertain to wrongful death cases.
Typically, wrongful death cases have four parts that you need to prove to win your claim for damages:
Duty
You need to have evidence that the accused person owed your deceased loved one a duty of care. For example, health professionals should deliver care by treating patients using standard medical procedures. Drivers on the road have a duty of care to drive safely around other drivers. Property owners have to fix hazards or warn people of their presence.
Breach of Duty
Once you establish the at-fault party's duty toward your loved one, you must show how they failed in that duty. For instance, medical errors are the third leading cause of wrongful deaths in the U.S., reports Johns Hopkins University.
To prove a breach of duty, you would need to show how a healthcare professional failed to provide your loved one with the proper standard of care.
Causation
For a successful wrongful death lawsuit, there must be evidence that there was a correlation between the death and the accused's actions. Accordingly, a wrongful death lawsuit may be brought when fatal injuries result from:
Failure to warn guests about dangerous hazards on their property
Drunk driving
Failure to maintain safe public areas
Faulty products
Medical malpractice and birth injuries
Unsafe working environment
Texting while driving
And other hazards with a chance of death
You have to demonstrate that without these circumstances, your loved one would still be alive. A wrongful death lawyer from Morelli Law Firm may be able to make the connection between the deceased's death and the failure of the defendant to maintain their duty of care.
Damages
Lastly, you have to show the damages that resulted from the death. For example, your losses could be emotional, psychological, or financial. There are some general wrongful death damages to consider, such as:
Medical and funeral expenses
Loss of wages
Loss of potential earnings
Loss of prospect of inheritance
The total value of the claim may be the sum of all these damages. You may also be entitled to punitive damages in cases of gross negligence involving death. Families suing drunk drivers that kill may have a good chance of receiving these.
Proving Fault in a Wrongful Death Case in Albany
A wrongful death lawyer from our firm can help you gather evidence pertinent to your case when we represent you. There are several standard tools that you can use to provide proof of fault, including:
Footage of surveillance cameras
Accident reconstructions
Pictures and videos of the accident scene
Previous complaints about the defendant or their property
Witness statements
Data from the vehicle (black box data)
The Burden of Proof
Wrongful lawsuits are civil cases, not criminal cases. Thus, the burden of proof is not as high as in criminal cases. For success, you do not need to prove your case beyond any reasonable doubt; you may be able to win based on the predominance of proof.
However, a Albany wrongful death lawyer from our team may still be of great service, as our team can frame a strategy for you, scrutinize and investigate the complaint, choose experts to consult, trace eyewitnesses, and research the applicable laws.
Is There a Cap on Damages in New York Wrongful Death Claims?
As of February 2023, families in New York cannot get non-economic damages like mental anguish or loss of consortium after a wrongful death case. However, a new bill, Senate Bill S74A, has reached Governor Hochul's desk that would grant these benefits. The bill would also extend the statute of limitations and expand the kinds of family members allowed to make wrongful death claims.
Punitive damages in New York have no cap, but the courts are questioning the wisdom of that rule and pushing back against excessive damage amounts. Your wrongful death lawyer will work with the court to determine a fair amount.
Who Receives Wrongful Death Compensation?
If you win your case, the compensation goes into the estate of your loved one. From there, it is distributed according to New York law. If your loved one had a will, it may give the probate court instructions on how to distribute the funds.
If they did not have a will, then they are considered "intestate," and the money gets distributed based on the surviving family members at the time of death. The priority is as follows:
Surviving spouses with no children get the entire estate.
If there are children surviving, the spouse gets $50,000 plus half of the estate. The rest is split among the surviving children.
If there are children but no spouse, the children split the estate among themselves.
If there are no children or spouse, surviving parents are next on the list.
If there is no spouse, children, or parents, then any siblings split the estate.
These rules are based on the court's ideas of which people will have the most devastating impact of losing a loved one. Your lawyer will tell you how the funds need to be distributed to meet New York law.
What our Clients are Saying About Their Past Experiences with our Team
At Morelli Law Firm, we are passionate advocates for our injured clients. Our legal team will fight for you during insurance negotiations or in court. Check out what our past clients have posted about our commitment and dedication in Google reviews.
"From the moment Ben Morelli appeared, I was confident we'd made the right decision. Morelli was straightforward, empathetic, and above all, a no-nonsense communicator." – Mike Walsh (One of the recipients of a $265 million settlement for passengers injured in the Amtrak 188 derailment)
"One thing is for sure, we were incredibly lucky and truly blessed. Throughout the process you have been amazing." – Janine Boswell (A confidential settlement was reached for Boswell and her daughter, who were severely injured when a tractor-trailer collided with their car)
"He was in complete control of the case… he was there to comfort them and to assure them that everything will be alright." – Victor Gallego (A confidential settlement was reached for the family of a mother and daughter severely injured in a Connecticut bus accident)
We have obtained millions of dollars in settlements and court awards for our clients. Allow us to fight for compensation on behalf of your loved one who died as a result of someone else's negligence. We can begin the journey to justice today.
Contact the Attorneys at Morelli Law Firm Today
Wrongful death can come with many expenses, such as medical bills and burial costs. The compensation you can get out of a successful wrongful death lawsuit may be vital to your family. A wrongful death lawyer from Morelli Law Firm may be able to offer you proper legal representation in Albany if you have lost a loved one in such circumstances.
When you hire us, we can identify the liable party, gather evidence in your defense, and initiate a wrongful death claim against their insurance company. If they are not willing to make you a fair settlement offer, we can take your case to trial and defend your rights there. Call Morelli Law Firm today for a free case evaluation.