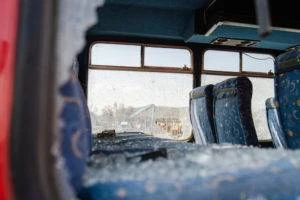 Countless commuters rely on buses, as they offer a more convenient and cost-friendly way to travel. While most trips end without incidents, some have tragic endings. Despite being uncommon, crashes involving school or commercial buses can result in serious injuries.
Passengers, other vehicles, and pedestrians can all become bus accident victims. And all of them can collect compensation following a crash. The process of recovering compensation can be daunting, but a bus accident lawyer in Albany can help reduce the stress of injured clients.
Albany Bus Injury Lawyers Are Here to Help You
Regardless how complex your bus accident may be, lawyers are committed to pursuing justice on your behalf. They can help you seek fair compensation through a personal injury lawsuit against those negligent individuals who may have played a part in the cause of the accident.
In cases involving a bus owned and operated by the government, your attorney will first negotiate with the government insurance company for a compensation settlement. If they do not reach a reasonable consensus, you can then escalate the issue to file a claim against the government entity. To build a case, a bus accident lawyer in Albany will:
Review the accident and police reports

Collect witness and passenger witness reports

Document the accident site both in writing and by taking photos of the site

Analyze your medical reports with the help of medical experts to establish the extent of the injuries you suffered

Collaborate with experts to recreate scenarios that led up to the accident

Handle communication with the insurance companies on your behalf
Statute of Limitations for Bus Accident Claims in New York
In New York, you must adhere to some strict rules for you to recover compensation. Failure to do so might result in you losing your right to recover damages. These rules include the statute of limitations, which dictate that you must file your claim within two years from the date of the accident, according to New York's Civil Practice Law & Rules (CVP) §214(5).
Personal injury lawyers fully understand the intricacies in these cases and will work with you to ensure that you file a solid case and in a timely manner.
A Legal Team in Albany Can Help Establish Liability
To prevail in a lawsuit involving bus accidents, you must establish the basis of the bus mishap. This can help determine the responsible party for all the damages that have occurred. A bus accident attorney in Albany can uncover information regarding your accident, establish the cause of the accident, and hold the negligent party responsible for your injuries.
Negligence by Bus Companies
Far too often, bus accidents are caused by negligence on the part of bus companies. For instance, bus companies fail to conduct a proper inspection of the vehicle, and as a result, malfunction or failure of equipment causes an accident. In other situations, companies can fail to train their drivers on the kind of maintenance needed on the buses.
Negligence by Bus Drivers
Some instances in which a bus driver's negligence leads to an accident may include the following:
Fatigue
Drivers are only supposed to work a certain number of hours in a day before they embark on another shift. Despite strict hours of service regulations set by the National Highway Traffic Safety Administration (NHTSA), some bus drivers often push through their fatigue and drive past the recommended hours.
As a result, the capacity of bus drivers to operate safely becomes severely impaired, increasing the likelihood of an accident occurring.
Driving Under the Influence of Drugs and Alcohol
For obvious reasons, driving under the influence of drugs and alcohol is unacceptable. Intoxicated drivers are unable to focus and function properly, and this puts them, passengers in the bus, and other vehicles on the road at risk of an accident.
Distracted Driving
After being behind the wheel for a long time, drivers often shift their attention off the road to other things, like texting, making a call, or applying make-up. It becomes almost impossible to act reasonably and promptly in a road situation when you're distracted. If the driver is found to have acted negligent in some way, your lawyer can seek to hold them accountable for the crash.
Defective Bus Equipment
A bus whose equipment is faulty or sub-standard has a higher chance of causing an accident than a quality bus. If the crash is caused by defective equipment, an Albany bus accident attorney can help you file a claim against the company or the manufacturer for negligence.
Damages You Can Collect From a Bus Accident Claim
The state of New York does not place a cap on how much compensation you can get from a bus accident claim. Economic and non-economic damages your bus accident attorney can help you total up and use in settlement negotiations include:
Lost wages from time you were not able to work and healing from your injuries

Medical expenses from hospital visits, prescriptions, and rehabilitation

Property damage if your car was damaged from the accident

Pain and suffering or emotional trauma

Burial and funeral costs in the event of a

wrongful death
Albany Bus Accident Lawyers Can Fight Insurance Companies
Negotiating with an insurance company to file a claim can be complicated. Insurers often try to deny the claim or pressure the victim into taking a small settlement. An experienced bus accident lawyer in Albany can be your partner in all communications and negotiate on your behalf to help prevent the insurance company from pressuring or intimidating you.
Because most buses are operated by government agencies, the deadline to file a claim for negligence requires prompt action. New York is a no-fault state meaning the law requires you to file a claim for accidents involving private bus companies within 30 days.
Consult With an Albany Bus Accident Attorney Today
At Morelli Law Firm, we can provide all the legal assistance to pursue a claim against the negligent parties. To get started, call us for a free consultation to see how our Albany bus accident lawyers may be able to help you with your case.
As a convenience to our clients, we work on a contingency-fee basis. We do not require any payments upfront and attorney's fees are only collected when you win your case.