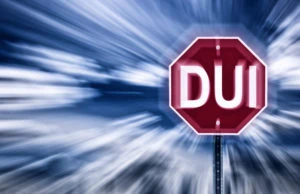 When it comes to the laws and guidelines that pertain to drunk driving, they are very clear and very strict. Yet thousands of people drive drunk every year, causing untold amounts of damage in the process—including property damage and wrongful death cases.
If you were injured in an accident caused by a drunk driver in New York, you may be able to recover compensation for your medical bills, lost wages, and more in a personal injury lawsuit. This may be true regardless of whether the driver responsible for your accident received a driving while intoxicated (DWI) citation.
The New York drunk driving accident lawyers from Morelli Law Firm may be able to protect your rights and seek any damages you may be entitled to.
How a New York Drunk Driving Accident Lawyer Can Help After Your Accident
Accidents can create an abundance of communications and paperwork that injury victims don't always have the time and energy to handle. When you partner with a New York car accident lawyer from our firm, we can handle the legal aspects of your case while you concentrate on recovering from your injuries.
This can allow us to:
Answer your questions and discuss possible outcomes
Conduct your case in compliance with New York laws
Handle all communications on your behalf
Manage all legal deadlines and paperwork in your case
Identify the liable parties involved in causing the accident
Gather evidence of their liability and the extent of your damages
Hire accident reconstruction and medical experts to testify in your defense
Negotiate with the responsible party's insurance company to improve your settlement
Take your case to trial if they are not willing to make you a fair offer
Our drunk driving car accident lawyers in New York have the necessary expertise to examine all the aspects of your case to determine all the parties that may share liability. They also understand the importance of gathering and inspecting all the evidence. It's possible your compensation may be worth more than you think, and our attorneys have the knowledge to find the evidence.
Drunk Driving Stats and Legal Limits in New York
According to the National Highway Traffic Safety Administration, one person in the United States is killed every hour in an accident involving a drunk driver. Over the course of a year, drunk driving can amount to over 10,000 deaths and over $40 billion in damages.
Alcohol impairs thinking, reasoning, and muscle coordination. It can slow reaction times and predispose a person to take more risk. Alcohol is absorbed directly into the body from the stomach very quickly and can impair your cognitive abilities within minutes.
At high speeds, a delay of even a few seconds in responding to changes in traffic conditions can cause a vehicle to travel much further than it would have had the driver been able to make appropriate changes to speed or direction if he or she was not impaired.
What Is BAC?
Blood alcohol content levels, or BAC, are used to determine the maximum amounts of alcohol in the bloodstream at which it is legal to drive. For most states, these levels are as follows:
A BAC of 0.08% for drivers over age 21 operating a noncommercial vehicle, such as a car
A BAC of 0.04% for drivers over age 21 operating a commercial vehicle, such as a truck
In New York, drivers whose BAC levels meet or exceed these limits may be charged with DWI. The New York State Department of Motor Vehicles provides a detailed schedule of the rules and laws that pertain to alcohol consumption and the BAC levels that are used to determine violations.
These rules include the BAC levels outlined above, as well as details on the state's zero-tolerance policy when it comes to underage drinking and driving and refusal to undergo testing on the scene of an accident.
Proving Liability in a New York Drunk Driving Accident Case
A New York drunk driving accident lawyer from Morelli Law Firm may also be able to hire accident reconstruction experts to testify in your defense when we represent you. Proving your case may involve interviewing eyewitnesses to the accident, collecting photos from the crash, and obtaining dashcam or traffic surveillance footage.
You do not need to prove that the driver that caused your accident was intoxicated to recover compensation in a personal injury case. Liability in these cases is based on harm caused by a negligent act.
A negligent act in a car crash can be a simple violation of a traffic law, such as running a red light, and illegal lane change, or a failure to yield. If the at-fault driver in your case did receive a DWI, this may be used as evidence in your case, but it is not the only way you can prove their liability.
Recoverable Damages in a New York Drunk Driving Accident Case
If you are able to prove that the drunk driver was responsible for your injuries, you may be able to recover the following damages in a personal injury lawsuit:
The lost income and wages you could not earn due to the injuries sustained in the crash
Loss of future wages, if your injuries are not fully healed before the end of your case
Medical bills, hospital bills, prescriptions, and treatments you need in order to treat the injuries
Disability and impact on your future can be assessed
Pain and suffering can be collected in certain circumstances
Punitive damages in certain cases
Who Pays for DUI Accident Damages?
In New York, it's possible for several parties to share liability for accidents. There can be multiple insurance companies and defendants involved and the case can be very complex.
Typically, a claim is paid by the insurance company of the drunk motorist.
However it can be proven that the acts were performed wilfully and wantonly with disregard for the safety of other people, punitive damages can be pursued.In many cases with DUI, the driver may carry a discounted policy that doesn't pay for all your injuries and damages and they may not have the financial resources to pay you from their own pocket.
The primary liable parties in a personal injury case involving a drunk driver include:
A drinking establishment, club, bar, or restaurant if they over-served
The at-fault driver's employer can be held liable if the driver was working at the time of the crash
The at-fault driver's insurance company
The at-fault motorist – drunk driver
Your own insurance company
Your drunk driving accident lawyer in New York will investigate to find any parties who may be involved that could be financially liable. Our legal team may be able to help you safeguard your interests and pursue any damages that the law allows.
What Are Dram Shop Laws?
In a case where the drunk driver does not have the financial means or a sufficient insurance policy, the victim may have the possibility of pursuing a case against the business that over-served the drunk driver. These "Dram Shop Laws" do exist. However, they are limited in their application.
If evidence can be obtained to prove that the driver was served while being visibly intoxicated, or under the age of 21, you may have a claim. A drunk driving accident lawyer can seek further information to gain evidence to establish your claim when the situation is warranted.
Locating eye witnesses or securing video footage from surveillance cameras can provide ample evidence in certain claims.
Our First Priority Is Your Financial Recovery
Victims in drunk driving accidents often suffer severe injuries that can result in financial disaster without recovering the damages from the liable party. It is not your fault, nor should it be your responsibility to pay for someone else's negligent actions.
It is your legal right to sue for damages to seek financial restitution when you are harmed. Our practice is to build a strong case as we negotiate with the insurance company in the event we go to trial. If they do not meet our expectations, we fight on your behalf.
Other New York drunk driving accident lawyers may prefer to settle, but we believe in the aggressive pursuit of what is right and what is fair for our clients. Our firm has recovered over $1 billion in financial damages on behalf of our clients. Advocating for you is our passion.
Contact Us Today for a Free Consultation
Morelli Law Firm may be able to handle your case on a contingency-fee basis, where we do not collect attorney's fees unless and until you recover compensation via a settlement offer or court awards.
If you were injured in an accident caused by an intoxicated driver in New York, you may be able to recover compensation in a personal injury lawsuit, regardless of any criminal penalties that the intoxicated driver may or may not face.
Request a free case evaluation with a New York drunk driving accident attorney today.