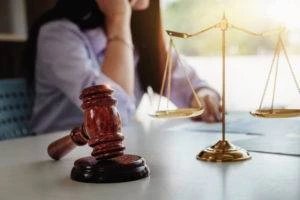 If you have been injured or a loved one was killed in a motorcycle accident in NYC, you may be able to seek compensation through a personal injury claim or lawsuit. A lawyer from our firm that handles motorcycle accident cases in New York can investigate the case, determine liability, and pursue compensation on your behalf.
Our personal injury lawyers in New York City at Morelli Law Firm can represent you in settlement negotiations or at trial. You may be able to recover compensation for medical bills, lost wages, and more. We can give you a free case review and help you explore your legal options.
What to Do After a Motorcycle Accident
When you get into a motorcycle accident, it can be difficult to know what to do after, especially if this is the first motorcycle accident you've been in. The first thing you should do after you get into a motorcycle accident is to call the police to report the accident and get any medical help that you or others involved in the accident may need.
The next thing you should do is take pictures of any injuries you sustained and the crash scene. This will be useful for later when you need to show evidence of the crash to prove the other party's fault.
The final step you need to take is to get in touch with a motorcycle accident attorney in New York City. An attorney can help you determine if you have grounds for a motorcycle accident case. If you do, you can start working with them toward the compensation that you qualify for.
Proving Liability in a Motorcycle Accident Case
In order to recover compensation for your injuries, our team must prove that another party's negligence caused the accident. There are many ways that this can happen:
Driver Negligence
One of the most common parties that is negligent in a motorcycle accident is the driver. A driver's negligence can cause a motorcycle accident if they:
Make a turn or change lanes without checking for a motorcycle

Drive under the influence of drugs or alcohol

Text and drive

Violate a traffic law, such as failure to yield or running a stop sign
Of course, these are not the only negligent actions that can make a driver liable for motorcycle accident injuries.
Mechanic Negligence
If a negligent mechanic fails to properly service your motorcycle and this leads to an accident, they may be liable for the damages. If a defective product caused an accident, such as a faulty tire on your motorcycle or the car that hit you, the product manufacturer might be the liable party.
Municipality Negligence
The City of New York is required to maintain safe roads. If an unmarked road hazard or other dangerous condition caused the accident, a local government agency or roadside construction crew might be liable.
A motorcycle accident lawyer from our firm can investigate your NYC accident to determine who may be liable for your injuries. As you can see, there may be several different parties who contributed to the accident and your subsequent injuries. We can gather evidence from the accident scene, witness statements, and testimony from accident reconstruction experts to defend your rights and hold those responsible to account.
If you believe that another party's negligence caused or contributed to the motorcycle accident, our dedicated legal team is ready to get to work on your case.
The Statute of Limitations in Your Case
One of the most important laws pertaining to a personal injury claim is something known as a statute of limitations. This is essentially a deadline for when you can file a claim to seek compensation for your injuries. The statute of limitations in New York for a personal injury lawsuit is generally three years, according to New York Civil Practice Law & Rules (CVP) §214.
If you allow this deadline to pass, it may prevent you from recovering compensation via a lawsuit, even if you have robust evidence in the case.
If you are bringing a wrongful death action on behalf of a loved one, you only have two years beginning on the date of their passing per Estates, Powers & Trusts (EPT) §5-4.1. Allow our team to file all essential paperwork with the court so you can focus on your family during this difficult time.
Recoverable Damages in a Personal Injury Claim for a Motorcycle Accident in New York
When you get into a motorcycle accident, you'll need to find a way to pay for all the medical treatment and vehicle repairs that you may need. With the help of one of our lawyers, you can recover damages. Depending on the specific details of the case, you may be able to recover the following types of damages:
Hospital bills and all costs of treatment and rehabilitation

Estimated future costs of medical care

Lost wages

Future loss of income

Pain and suffering

Property damage
Make sure to keep any pertinent information regarding your motorcycle accident, injuries, and losses. This includes receipts, prescriptions, or notes about lifestyle changes you had to make. You may be able to use these items to help establish the value of your damages.
While some of these damages are easy to calculate, others can be more difficult to put a price tag on, such as pain and suffering. A motorcycle accident lawyer from our firm can hire medical and occupational experts to estimate the value of these non-economic damages when we represent you.
What Are Punitive Damages, and How Do You Qualify for Them?
Punitive damages are a special damage that you may be able to recover if your case details match the requirements. To qualify for punitive damages, your New York City motorcycle accident lawyer must be able to prove that the defendant harmed you on purpose.
This type of damage is awarded to punish the defendant for their actions and discourage them and other members of society from repeating the actions.
An example of this could be if a car swerved into your lane and sideswiped you. Since the car sideswiped you, it shows that they were able to see you; therefore, they likely intentionally hurt you. One of our lawyers can tell you if the actions of the negligent party qualify your case for punitive damages.
However, the ultimate decision of whether or not you can recover punitive damages is up to a jury or judge since they have the final say in it.
Can Hiring a New York Motorcycle Accident Lawyer Help Your Case?
If you have been involved in a motorcycle accident in New York, you may be suffering from life-altering injuries. You may need time to recover from those injuries, whether they are physical or mental. You may be in and out of hospital visits, taking time to rest, and adjusting to a new normal at home.
Seeking legal representation may be a good option so that you can focus on recovering instead of on coordinating legal action. A motorcycle accident lawyer from our firm can do the following while you focus on getting your health and life back to normal:
Review the motorcycle accident case

Identify and investigate the liable party

Determine the monetary value of the injuries and losses you sustained from the crash

Handle all communications, deadlines, and paperwork

Negotiate a settlement offer with the responsible party's insurance company

Go to trial and defend your rights before a judge or jury, if necessary
Our Attorneys Will Work to Build a Strong Case on Your Behalf
In addition to the list mentioned above, our team will build a strong case supporting your side of what happened. We will do all of the following:
Collect evidence

: We can gather the police report, medical records, eyewitness testimony, and photographs and/or surveillance video of the accident scene and your injuries.

Hire expert witnesses

: We can bring together a team of expert witnesses who will provide testimony to support the case. This includes medical and rehabilitation experts, accident reconstruction specialists, and life care planners.

Keep you updated on the case

: We will always keep you up to date on any new developments in the case. Our team will never leave you in the dark.
A New York motorcycle accident lawyer from our team can answer your questions and provide legal advice throughout our work together.
The Average Settlement for a Motorcycle Crash in New York
One of the most common questions we get is: what is the average payout for a motorcycle accident? Unfortunately, there is no average amount of motorcycle accident settlement. However, there are a few elements that can affect the amount of the settlement you receive.
The first factor is when you file your motorcycle accident claim. If you filed early on, your settlement is most likely of high value. But if you filed close to the deadline, the value of your case may be lower, and you may not have a high settlement amount.
Another element that can affect how much your settlement is the number of people at fault in your motorcycle accident. The higher the number of people who are responsible for your injuries, the more damages that you may be able to collect, therefore increasing your settlement amount.
The last factor that can determine the amount of your settlement is the severity of your injuries. The more life-altering your injuries are, the higher of a settlement you may receive so that you can afford to pay for any treatment you may need. When you meet with one of our motorcycle accident lawyers in New York City, they can give you an estimate of your settlement.
Call the Attorneys at Morelli Law Firm Today
If you need help with a New York motorcycle case, an accident lawyer from Morelli Law Firm may be able to provide you with legal support. Allow us to handle all aspects of the case while you focus on recuperating from your injuries.
Call us or fill out the contact form on our website for a free case evaluation with a member of our team. A motorcycle accident lawyer in New York City from our firm can discuss what specific legal deadlines pertain to your case during your meeting.