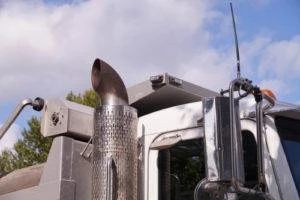 Accidents involving big rig trucks, also known as tractor-trailers, can lead to severe injuries, mainly due to these vehicles' weight and size. Victims may suffer many costs to treat their injuries and repair car damage. If this applies to you or a loved one, you might be eligible to seek compensation through a personal injury claim or lawsuit.
A Buffalo big rig accident lawyer can assess how the crash occurred to determine who caused it. They may then use this information to establish if you might be able to recover your damages. If you were a victim in a big rig collision in Buffalo, New York, call the Morelli Law Firm now at (212) 751-9800 for a free case evaluation.
What to Do After a Big Rig Truck Accident
One of the most crucial steps to take after a big rig accident is to check if any vehicle occupants suffered injuries. If someone got injured, you should call 9-1-1 to get medical help and police on the scene. They should then move operational vehicles from the road to avoid more collisions. Alternatively, if the cars cannot move, they can place reflective emergency triangles or flares to warn other road users.
The drivers should also exchange contact and insurance information in case damages need to be resolved between the involved parties. You may also want to take a photo of the other party's vehicle model and plate. Other details you should gather at a crash scene include:
Photos of your injuries and vehicle damage
Name of the responding officer, including their phone and budge numbers
Personal notes on the things that happened during the accident
The police report number
Contact details of any witnesses
Insurance companies require policyholders to report an accident after it occurs. They then use the details provided to determine the extent of damage before releasing a settlement. While their offer may be tempting, it is advisable to first consult an attorney before accepting it, as the insurer's cost estimates might not accurately reflect your financial needs.
A Buffalo big rig accident lawyer can help you value your damages to determine the appropriate settlement amount to strive for. If you got injured in a big rig collision, contact the Morelli Law Firm at (212) 751-9800 so that our team can start working on your case.
Factors that Might Make a Truck Driver Liable for a Big Rig Accident
When filing a claim for damages caused by a big rig collision, you must identify the potentially liable party. Our lawyers may investigate the accident to determine if the truck driver was responsible for your damages. Truck drivers may be held liable for accidents if they are found doing the following:
Speeding: Truck drivers must operate large trucks within the designated speed limits and maintain a safe distance between their vehicles and other cars. Drivers who speed to meet tight deadlines may cause accidents. If guilty of speeding, truck drivers may be considered negligent and liable for damages.
Driving with improperly loaded cargo: The design of big rig trucks allows them to carry a specific size and weight of cargo. Overloading the vehicle or failing to secure the shipment properly can lead to an accident. Drivers must also inspect their vehicles before driving on the road.
Driving while distracted: Drivers must keep their eyes on the road and control their vehicles to prevent accidents. Still, some truck drivers engage in distracting activities while driving, such as texting, drinking or eating, or changing the radio station. A lawyer may be able to determine if the truck driver was engaging in other activities while driving, such as via cellphone records.
Driving under the influence of alcohol or drugs: The Federal Motor Carrier Safety Administration (FMCSA) forbids drivers from operating their vehicles with more than 0.04 percent as a blood alcohol concentration (BAC) level. If a driver's alcohol level exceeds this percentage, they may face severe penalties and may be held liable for damages. The same can be true if the driver is found driving while under the influence of drugs, such as stimulants.
Other Potentially Liable Parties
Depending on who owns or maintains a big rig truck that got involved in an accident, other parties may be held liable for damages. For instance, trucking companies are responsible for performing background checks on the drivers they hire. If a company knew about a driver's previous history with drunk driving and still hired them, they may be held liable for the driver's actions. A company may also be held liable if they are guilty of pressuring their drivers to meet deadlines and encouraging violations of regulations, such as driving longer hours than is legally acceptable.
Other than that, the New York State Department of Motor Vehicles (DMV) requires all commercial vehicles to undergo an inspection every year. This measure is meant to ensure that all truck parts are in good working condition. If a driver or owner failed to have their vehicle regularly inspected or maintained, they may be held liable for an accident caused by a vehicle malfunction. However, if the accident was caused by a faulty vehicle part or poor maintenance, the vehicle parts manufacturer or the maintenance worker who worked on the truck may also be held partially liable.
Damages You May Recover After a Big Rig Truck Accident
You might be able to recover the following damages via a big rig truck accident claim or lawsuit:
Cost of medical treatment
Income lost due to the accident
Cost of purchasing adaptive medical devices like crutches
Expenses incurred in repairing a crashed vehicle
Pain and suffering
Contact the Morelli Law Firm for a Free Case Assessment
Tractor-trailer accidents can lead to severe injuries and vehicle damage. At the Morelli Law Firm, we can determine who the at-fault party or parties might be and help you file a claim or lawsuit to potentially recover your losses. Furthermore, our lawyers can attend meetings on your behalf while you focus on your recovery.
If you or a loved one suffered injuries in this type of accident, reach out to the Morelli Law Firm at (212) 751-9800 to assess your case.