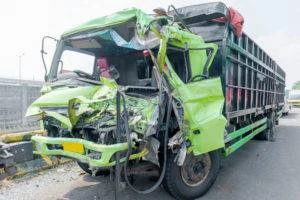 Accidents involving garbage trucks can be extremely hazardous to road users and pedestrians due to the trucks' size and weight. When refuse collectors are pressured into completing their shift quotas on time, they may also resort to risky driving behaviors that might injure or even kill others on the road.
If a negligent truck driver hurt you or a loved one, you might be entitled to receive compensation for your injuries and other losses related to the accident. However, litigation in such cases can be complicated as multiple parties may be held liable for compensating you, and these parties may have access to aggressive legal representation.
You can hire a Buffalo garbage truck to help you determine the cause of your accident and identify the potentially responsible parties. Speak with a team member at Morelli Law Firm about your legal options by calling our office at (212) 751-9800 today.
Aggressive and Distracted Driving Can Devastate Lives
Increased demand for refuse collection services has resulted in an uptick in garbage truck accidents. The Federal Motor Carrier Safety Administration (FMCSA) conducted a study on large truck and bus collisions. In 2016, they found that 92 fatal accidents and over 1,400 injury crashes involved garbage trucks.
ProPublica reported on the shocking working conditions within the private garbage collection industry. They revealed how refuse collection drivers often commit traffic violations as they rush to finish hundreds of stops during a shift because they feel pressured to meet unrealistic quotas set by their employers. As a result, people's lives may be put at risk by drivers who:
Do not see or check for road users and pedestrians in their blind spots
Drive while drowsy or fatigued
Speed and drive aggressively
Are on shift for longer than 11 hours
Drive while distracted, such as from using a mobile phone
Do not have sufficient time to take legally required rest breaks
Have unreasonable work schedules
Have a poorly maintained vehicle
While many truck drivers can control their rigs well, accidents still happen and can leave victims with severe injuries that might change the way they live their lives forever. Contending with a lawsuit can be overwhelming if you also have to manage the physical, emotional, and financial consequences of a serious collision.
Seeking legal assistance might be worth considering if your injuries are severe and make it difficult for you to manage your case on your own. A lawyer may also look into your case to see if multiple parties might be involved. Potentially liable parties in garbage truck accidents might include the driver, the garbage refuse company, a government agency, or maintenance contractors.
Allowing your lawyer to shoulder the legal responsibility of your case might enable you to focus on what is more important: your health.
Claim Compensation with Help from a Buffalo Garbage Truck Accident Lawyer
Injured parties must be able to prove who was responsible for the accident to receive compensation. Heavy vehicles, such as garbage trucks, can cause life-changing injuries. If a driver's attention is diverted for even a few seconds, a victim might sustain severe injuries, including:
Traumatic brain injuries (TBI)
Whiplash and other neck injuries
Spinal cord and back injuries
Concussions
Loss of limbs
Permanent scarring
Broken or fractured bones
Internal bleeding and organ damage
Injured parties may require extended hospitalization and surgeries to recover, followed by months or years of rehabilitation. These treatments may cause overwhelming financial repercussions.
There is also the emotional impact on a victim's well-being and enjoyment of life to be considered. A Buffalo garbage truck accident lawyer may help you fight for compensation to cover expenses, such as:
Medical bills
Rehabilitation costs
Lost wages and reduced earning capacity
Emotional trauma
Damaged property
Tragically, some accidents can be fatal. If you lost a loved one in a garbage truck accident, you might be eligible to file a wrongful death lawsuit. While no amount of compensation can make up for the loss of a loved one, it can help provide some financial stability if the death of your loved one brought financial strain to your family.
Our Team Can Help You Prove Negligence and Negotiate a Settlement
Our dedicated and responsive team at Morelli Law Firm is unwavering when it comes to fighting for what our clients are entitled to receive. We are aware that the opposing party's legal team might use certain strategies to minimize the amount of compensation you are owed or deny it altogether. We want to even the playing field by:
Investigating the cause of the accident
Identifying who might be responsible for your compensation
Gathering evidence to support your side of events
Estimating the current and future impact of your injuries and losses
Negotiating with the opposing party or parties involved in your case
Reviewing settlement offers to determine their fairness
Representing you in court if necessary
New York Laws May Affect Your Case
It is important we make you aware of specific laws that might affect your case. As per the New York Civil Practice Law & Rules (CVP) §214, injured parties generally have three years from the date of injury to initiate legal action for compensation. In the event of wrongful death, the time frame is reduced to two years, according to the New York Consolidated Laws, Estates, Powers, & Trusts (EPT) §5-4.1.
If you or a loved one suffered injuries in an accident involving a garbage truck and would like to know more about how we can help, call and discuss your situation in a free case review with our friendly team at (212) 751-9800 today.
Call Morelli Law Firm and Find Out if You Can Claim Compensation Today
At Morelli Law Firm, our team of lawyers represents clients for various types of personal injury cases, including cases involving garbage truck accidents. Our team has been serving injured victims throughout New York, and we want to continue providing our clients with comprehensive and unwavering legal support.
We have helped countless individuals and families fight for compensation, and our team wants to help you, too. Contact us for a free initial consultation at (212) 751-9800 and discover how we can help you today.