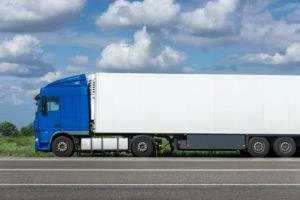 Commercial truck accidents are a concern for many people. These large trucks are capable of causing a lot of damage to other vehicles, and they can cause serious injuries or death if they hit another car or pedestrian.
The large trucks owned by Walmart are sometimes operated by inexperienced drivers who are not familiar with driving large vehicles on the roadways. These drivers often cause serious injuries to other motorists, pedestrians, motorcyclists, and bicyclists when they cause an accident.
If you or a loved one have been injured in a wreck involving a Walmart truck, our Buffalo Walmart truck accident attorneys at Morelli Law Firm can hold the negligent party liable for your losses. We'll fight to ensure you receive every penny of compensation you're owed.
How Walmart Truck Accidents Happen
Trucking companies are required by law to follow certain safety regulations when they are on the road. However, these rules do not always prevent accidents from happening. Some drivers may not have had enough training or experience to operate their vehicles safely, while others may be subject to unreasonable or unrealistic time constraints.
Walmart truck accidents can happen in several ways. They most commonly include:
Speeding
Driving under the influence
Driving while fatigued or drowsy
Distracted driving
Reckless or aggressive driving
Poor vehicle maintenance
Improperly loaded cargo
Poor driver training
Bad weather or road conditions
In some cases, Walmart trucks are involved in multi-vehicle accidents where other motorists are at fault for causing the crash. These situations can stem from distracted driving or follow too closely behind another vehicle.
Walmart Truck Crashes Are Extremely Dangerous
Truck crashes are extremely dangerous because their sheer weight and size make them difficult for other drivers to avoid. In addition, many large trucks have blind spots where drivers cannot see if there is traffic in front of or behind their trucks.
Walmart's trucking fleet includes 4,000 trucks that haul goods from distribution centers to stores across the country. Accidents with these vehicles can be especially dangerous because of their massive weight and force when they're fully loaded with cargo. The damage caused by these accidents can be devastating and potentially fatal.
The most common injuries sustained in a semi-truck accident are:
Neck and back injuries
Spinal cord injuries and paralysis
Broken bones
Internal organ damage
Burn injuries
Leg and arm injuries
Amputation/loss of limbs
Eye injuries
Cuts, scrapes, and lacerations
Walmart truck accident victims often face overwhelming medical bills, lost wages, and other expenses that can add up to hundreds of thousands of dollars. If you've been injured in a truck accident involving a Walmart truck, you may be entitled to compensation for your injuries.
Why You Need A Walmart Truck Accident Lawyer
In the U.S., more than 100 people are killed each day in crashes involving large commercial trucks or buses, according to the Federal Motor Carrier Safety Administration (FMCSA). These types of crashes can lead to serious injuries or even death for those involved in them.
If you were hurt in a truck accident, you likely have many questions about your rights and responsibilities. At Morelli Law, we offer experienced legal advice when you need it most.
Our Walmart truck accident lawyers in Buffalo have decades of experience, and we can help you file a personal injury claim within the state's deadline. We are dedicated to helping victims of truck accidents recover their losses.
Prove Negligence And Determine Liability
Ensuring that you get compensation for your injuries requires proving fault and establishing liability. We know how complex truck accident cases can be, especially when they involve a corporate giant like Walmart.
To prove negligence, we must establish that Walmart and their truck drivers owe a duty of care to other motorists. We'll determine who broke that duty through negligent or reckless actions, causing the accident that led to your injuries and financial losses.
Our experts know how to investigate these cases to determine who can be held accountable.
Get Compensation For Your Injuries
We can also calculate the value of your claim based on which parties were negligent, the severity of your injuries, and the cost of your damages. Damages you can receive in a Walmart truck accident case can include, but are not limited to:
Current and future medical expenses
Lost wages and lost earning capacity
Property damage
Mental anguish
Wrongful death damages
Punitive damages
Understand How Insurance Companies Work
Insurance companies are notorious for denying claims and offering low settlements. A Walmart truck accident lawyer knows how to get around this by working with experts who can prove that your injuries were caused by another party's negligence. They also know how to handle corporate insurers and lawyers to negotiate a fair settlement.
Contact A Walmart Truck Accident Lawyer
If you have been injured in a truck accident, it is important to speak with a Buffalo Walmart truck accident lawyer as soon as possible. The sooner you contact Morelli Law Firm, the more likely your case will be successful.
You need someone on your side who understands how insurance companies work and knows how to negotiate with them effectively so that they don't take advantage of you during this difficult time in your life.
A good attorney can help ensure that you receive the compensation you are entitled to and deserve. Contact us today to schedule your free case evaluation.