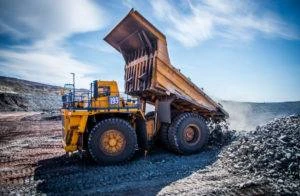 According to the Federal Motor Carrier Safety Administration (FMCSA), large trucks accounted for almost 415,000 accidents and 83,000 injuries in 2015. Among these vehicles are dump trucks, which are typically used to transport materials used in construction, such as sand or gravel. They are also used to transport coal.
These giant machines can cause devastating injuries when they collide with another vehicle. If you were hurt in such an accident, a Buffalo dump truck accident lawyer from Morelli Law Firm may be able to represent you in an insurance claim or personal injury lawsuit. Your recoverable damages may include your medical bills, lost wages, and more.
Give Morelli Law Firm a call today at (212) 751-9800 for a free consultation on your case with a member of our team. We may be able to offer your representation on a contingency-fee-basis with no advanced payments required.
Common Causes of Dump Truck Accidents
Dump truck accidents can occur for a number of reasons. A negligent dump truck driver may be at fault if the accident was caused by:
Speeding
Distracted driving
Driving while intoxicated
Violating a traffic law
If the dump truck driver was an employee of a construction company and working at the time of the accident, their employer may be liable for the driver's negligent actions. A construction company may also be liable for accidents caused by:
Poor maintenance of the vehicle and its components
Exceeding the safe load capacity and tipping over
Unsecured objects falling off a dump truck
If your accident was caused by a mechanical failure, a negligent mechanic or product manufacturer could be liable. If the accident was caused by a road hazard, a negligent municipality may be liable.
Morelli Law Firm can study your accident and help you identify the responsible party when we represent you.
Dump Truck Accident Injuries
Accidents involving dump trucks may result in serious injury or death. Injuries in a dump truck accident may include:
Traumatic brain injury (TBI) and other head injuries
Whiplash
Loss of limbs
Cuts, scrapes, or burns
Paralysis
Crushed internal organs and internal bleeding
Spinal cord and back injuries
Make sure you see a doctor as soon as possible after your accident to diagnose and begin treating your injuries.
In the tragic event that your loved one lost their life in a dump truck accident, Morelli Law Firm can help you file a wrongful death lawsuit against the responsible party.
For a free review of your dump truck accident case with a member of our team, call Morelli Law Firm today at (212) 751-9800.
What to Do if You Are Involved in a Dump Truck Accident
You may wish to take the following steps after your accident to protect your health and your right to pursue compensation:
Seek immediate medical treatment and comply with your doctor's advice
Report the accident to the police
Take photographs at the accident scene and of your injuries, if you are able and if it is safe to do so
Obtain the truck driver's employer and license details if possible
Gather witness contact details
Avoid discussing fault or liability with any involved party
Do not worry if you had to leave the accident scene for emergency treatment without collecting evidence. Morelli Law Firm may be able to collect evidence of liability afterward, including testimony from accident reconstruction experts.
Working with a Lawyer from Morelli Law Firm on Your Case
If you qualify, a Buffalo dump truck accident lawyer from Morelli Law Firm can manage all aspects of your case. We offer the following services to help our clients:
Providing a thorough investigation into the cause of your accident
Obtaining evidence to support your case
Identifying the party or parties responsible for the accident
Showing how negligence resulted in you being injured
Estimating the financial impact of your injuries and other related losses
Reviewing settlement offers
Negotiating for a fair settlement
Representing you on trial, where necessary
Recoverable Damages
Depending on the details of your accident and your injuries, the following damages may be available if you are filing a personal injury claim or lawsuit:
Medical bills and rehabilitation costs, both current and future
Lost wages and reduced future earning capacity
Pain and suffering
Emotional trauma
Property damage
And more
If you are filing a wrongful death claim or lawsuit, your recoverable damages may include:
Funeral and burial costs
Pre-death medical care
Loss of services
Loss of guidance
And more
Morelli Law Firm can collect evidence of your damages and their value when we represent you.
New York's Deadlines to Sue
There are statutes of limitations, or legal deadlines, to file certain types of lawsuits in New York. These include:
If you do not act within the time frame that applies to your case, you may be unable to recover compensation via a lawsuit.
Call Morelli Law Firm Today
If you were injured or lost a loved one in an accident involving a dump truck, a Buffalo dump truck accident lawyer from Morelli Law Firm may be able to pursue compensation on your behalf. Our team can support you through the legal process by providing legal advice, answering your questions, and keeping you informed about the progress of your case.
Morelli Law Firm provides our services on a contingency-fee-basis, meaning we do not collect payment for our labor unless and until we have achieved a settlement offer or court award on your behalf.
For a free, no-obligation case review with a member of our team, call Morelli Law Firm today at (212) 751-9800.