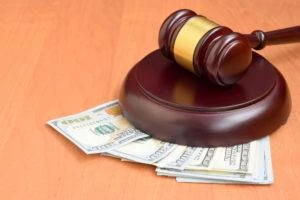 Imagine standing in your front yard and then suddenly getting hit and pinned underneath a FedEx truck. But a family not too far from Buffalo didn't have to imagine this because it happened to them. This accident shows the dangers of negligent FedEx drivers that our team of lawyers can hold accountable.
At Morelli Law Firm, our FedEx truck accident lawyers are dedicated to holding negligent FedEx truck drivers accountable and getting you the settlement you deserve. We can help you build a strong case against FedEx so you can get justice for your pain.
What Injuries Qualify for a FedEx Truck Crash Case?
Injuries from a FedEx truck accident can be severe and even fatal if they aren't properly diagnosed and treated. Some of the most common injuries you may sustain in a FedEx truck accident include:
Broken bones
Internal bleeding
Lacerations
Whiplash
Organ damage
Traumatic brain injury
It's important that you seek medical attention soon after you get into a FedEx truck crash in Buffalo. If you have any of the injuries that we mentioned above, you may qualify for compensation. One of our lawyers can review your case in a free case evaluation and tell you if you have a valid case. If you do, we'll move forward with the next steps of your case.
What Is the Statute of Limitations for a FedEx Truck Accident?
According to New York CVP § 214, you have three years from the date of the truck accident to file a claim against the FedEx truck driver and other liable parties. It's best to file your claim right away, so you don't miss out on your chance to recover compensation. Filing early also gives you the highest chance of winning your case at its maximum value.
Even though the statute of limitations is set at three years in New York, the details of the truck crash may give you more or less time to file your claim. The only way to know how long you have to file is to meet with one of our FedEx truck accident lawyers in Buffalo.
We offer a free case evaluation where we can tell you your personalized statute of limitations, give you an estimation of your damages, and answer any questions you have.
What Damages Can I Recover After a FedEx Truck Accident?
Getting hit by a FedEx truck can result in a handful of serious injuries. And serious injuries are not cheap when medical bills can pile up quickly. With the help of one of our Buffalo FedEx truck accident attorneys, you can recover damages to pay for your expenses. Some of the damages that you may be able to recover include:
Current and future medical bills
Loss of income
Property damages or vehicle replacement
Loss of consortium
Loss of quality of life
In-home services
Our team of Buffalo FedEx truck accident lawyers will work hard to recover all the damages that you can recover. Companies like FedEx often try to hide the most valuable damages, and our attorneys know this. So when you work with us, you can be sure that you'll receive every damage you qualify for.
How Can a FedEx Truck Crash Attorney in Buffalo, NY Help My Case?
A FedEx truck accident lawyer in Buffalo can help you increase your chances of winning your case at a high value. One way we can help is by gathering relevant evidence to support your case. Having quality evidence is one of the most important aspects of winning a case, especially when it's against a big corporation like FedEx.
We can also stand by your side and help you negotiate with FedEx's insurance claim deniers and legal team. When big corporations do something wrong, they will do everything they can to avoid paying the person they harmed instead of just compensating them. We know how FedEx works and its tactics, so we can help you defend against them.
We understand that the aftermath of a truck accident can be shocking and even traumatizing. Our FedEx truck accident attorneys take extra care to ensure that you feel comfortable every step of the way when we're building your case. If you need to stop and take a break, we'll take a pause and continue when you're ready.
Contact Morelli Law Firm to Get Your Free Case Evaluation After Your FedEx Truck Accident
If you were hit by a FedEx truck in Buffalo, NY, our team of FedEx truck crash lawyers is ready to help you get the compensation you deserve. At Morelli Law Firm, we don't let big corporations' reputations stand in the way of pursuing your case.
If you're ready to start building a strong case, we're ready to help. To start your free case evaluation, call us or fill out the form on our website.