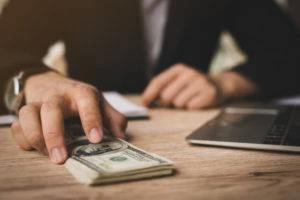 FedEx drivers have a duty of care to drive responsibly on the roads to avoid hitting pedestrians or other vehicles. Unfortunately, the shipping company's drivers don't always abide by the law, which can result in severe injuries.
At Morelli Law Firm, our team of Albany FedEx truck crash attorneys is ready to get to work to help you recover the damages your case qualifies for. We offer a free case evaluation where we'll calculate your damages and help you build a strong case.
How Long Do You Have to File a FedEx Truck Accident Claim in Albany, NY?
New York gives you three years from the date of your truck crash to file a claim against the liable FedEx driver. However, our FedEx truck accident lawyers recommend that you file your claim as soon as you can. The earlier you file your claim, the higher your chances are of winning your case and its full compensation.
If you don't file your claim within the three years the statute of limitations gives you; you won't be able to receive any compensation or take any further legal action. Even though the statute of limitations in New York states that you have three years to file, you may have more or less time depending on the details of your case.
The only way to know how much time you have to file is to get in touch with one of our Albany FedEx truck accident lawyers. We can tell you exactly how much time you have and answer any questions about your case.
What Damages Can You Recover After a FedEx Truck Accident?
After you're hit by a FedEx truck, you'll likely be in a lot of pain due to severe injuries. FedEx trucks are heavy, and their impact can result in injuries that can stay with you for the rest of your life. During this time, medical bills may be piling up as you're trying to recover from your injuries, which can be stressful. An Albany FedEx truck accident attorney can help you recover damages to pay your bills.
Some of the damages you can recover include:
Loss of income
Property damage
Pain and suffering
Mental anguish
Loss of quality of life
Current and future medical bills
In-home services
Our Albany FedEx truck accident lawyers can help you recover all the damages your case qualifies for. Companies like FedEx often try to hide the most valuable damages, and we know this, so they won't get away with it when our attorneys are involved.
If you want to know how much your case is worth in terms of damages, we offer a free case evaluation. We'll tell you what damages your case qualifies for and how much time you have to file your claim based on when it happened.
What Injuries Are Common in FedEx Truck Accidents?
FedEx truck accidents are dangerous and can lead to severe injuries that can turn fatal if you don't seek medical assistance in time. Whether you are walking or driving, FedEx trucks' impact can result in permanent damage. A FedEx truck accident not too far from Albany resulted in one person pinned underneath the truck and three others injured, demonstrating the dangers of irresponsible driving.
Some of the most common injuries you can sustain include:
Traumatic brain injuries
Lacerations
Organ damage
Loss of limb
Spinal cord injuries
These are not all the injuries that you can get in a FedEx truck accident, but they are the most common that we see in cases. If your injury isn't listed above, you are likely still eligible for compensation. We can tell you if you have a valid case in our free case evaluation.
Why Should You Hire a FedEx Truck Accident Lawyer in Albany, NY?
Our FedEx truck accident attorneys in Albany have years of experience handling truck accident cases against FedEx. During our time litigating against the shipping giant, we've studied their tactics and how to defend our clients' cases against them. When you work with us, we defend you and your rights to compensation until you get the amount you need.
We can also help you negotiate with FedEx's insurance company and designated accident claim deniers. If you try to face their insurance company without a FedEx truck accident attorney, you may end up with a low settlement that isn't even half of what your settlement is worth. You don't have to settle for a low truck accident settlement when you have one of our FedEx truck accident lawyers by your side.
Contact Us After Your FedEx Truck Accident in Albany, NY
If you were hit by a FedEx truck in Albany, NY, and you have severe injuries, our FedEx truck accident lawyers at Morelli Law Firm are ready to help. We'll fight for the compensation you need to cover essential expenses.
Our firm is passionate about holding big corporations accountable for their negligent actions that result in serious injuries. If you were hit by a FedEx truck, call us or fill out the form with your information on our website to start your free case evaluation today.