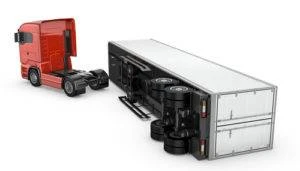 Focusing on what happens after a truck accident means getting contact and insurance information from the truck driver. It also means you are requesting eyewitness contact details, taking photos, seeking medical care, talking to attorneys, and more. Experiencing a truck accident is a devastating event. Not only is the impact of the accident dangerous, but the long-term effects physically and emotionally are challenging for drivers to get over.
Steps To Take After a Truck Accident
Understanding what happens after a truck accident is confusing and overwhelming for many, especially if they experience significant injuries. Here are steps regarding what should happen after a truck accident find yourself a victim of these circumstances:
Do Not Leave the Accident Scene
Leaving the scene of the accident could be cause for a hit and run violation. Therefore, all victims of the crash must remain at the scene of the accident until the first responders and law enforcement officers arrive. If it is possible, move your vehicle off into the shoulder to remain safe from passing vehicles.
Call for Help
Truck accidents may involve severe injuries, especially if they occur with large trucks, according to the Federal Motor Carrier Safety Administration. According to the New York Department of Motor Vehicles, any crash exceeding $1,000 in damages requires reporting. Call emergency services by dialing 911 as soon as you experience the crash and are secure from further harm. This call also dispatches law enforcement to the scene of the accident. These individuals are available to help and collect evidence.
Check for Truck Accident Injuries
These types of accidents typically involve several passenger vehicles and a large truck. Check yourself over and address any immediate needs you have using first aid kits in your vehicle or from witnesses. Then, help other passenger vehicle occupants or pedestrians with their injuries.
Gather Evidence
Capturing evidence following a truck accident involves taking photos and videos. This documentation helps prove that you were the victim of a truck accident that resulted in significant injuries and damages.
Exchange Driver Information
You are going to need this information later on so, as soon as you are able, collect the following information from all drivers involved in the truck accident:
Names
Phone numbers
Driver license numbers
License plate numbers
Insurance information
Avoid Making Statements Following a Truck Accident
Victims must file a police report immediately after an accident when law enforcement officials arrive. However, at no time during that report or during other conversations should you admit fault for the accident. While you might believe that you were at-fault, eyewitnesses might have seen things happen differently. They might have witnessed the driver texting, or that stop light was malfunctioning. The accident scene is jarring, so you must make sure you are in a calm state of mind before making any statements.
Have You Been Injured In An Accident? Contact Morelli Law
877-751-9800
Time Limits for Filing a New York Truck Accident Claim
According to New York Civil Practice Law and Rules § 214, victims of a truck accident have three years starting from the accident's date to file an action. Therefore, immediately following the truck accident, they must set up a consultation with a New York truck accident attorney. In doing so, your attorney is ensuring that they are meeting that filing deadline. Failing to do so could mean that the attorney is not able to file an action on the victim's behalf.
Recoverable Damages for a New York Trucking Accident
The last thing drivers want to experience is a crash with a large truck. We understand the countless effects these accidents have on victims, as well as their families. That is why our team of specialists makes it their goal to ensure all victims are receiving past and future economic losses that they need and deserve. Examples of damages we could potentially recover include:
Disfigurement
Loss of consortium
Loss of enjoyment of life
Loss of wages or employment
Medical bills
Pain and suffering
Permanent disabilities
Potential compensation depends on the specific details of your case.
Consider a Trucking Accident Lawyer Today
If you suffer from injuries following a truck accident, we are available to help recover the compensation that you deserve. At Morelli Law Firm, we understand the devastating impacts of a truck accident. Not only do victims suffer from these accidents emotionally, physically, and financially, but their families do as well.
There are also complexities regarding handling a truck accident case. We handle cases involving car accidents, including those with trucks. Examples of truck accident claims we handle include:
Truck malfunction or defect
Driver error
Drunk driving accidents
Highway defects
Reckless or aggressive driving
Pedestrian accidents
Speeding
Whiplash and other common car accident injuries
Call Morelli Law Firm today at (212) 751-9800, so we can review your case today.