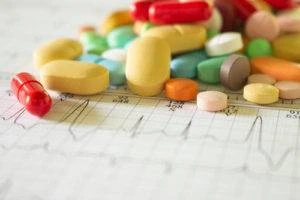 The average settlement for a defective drug injury case is difficult to pinpoint, as many factors influence the value of a settlement. A personal injury lawyer may be able to help you estimate the value of your case if you have been injured by a defective drug.
According to a 2019 study from the Centers for Disease Control and Prevention (CDC), almost 70% of Americans use at least one prescription drug, and more than 20% use more than five prescription drugs. For many people, these medications are life-changing and provide added years of good health.
Sadly, some people take prescription drugs to improve their health and end up with injuries instead. Others may lose their lives from the defective drugs. People who suffer from an injury caused by a prescription medication may be entitled to financial compensation.
Types of Defective Drug Cases
There are three main types of defective drug cases:
Defectively manufactured medications: when something goes awry at the factory, the consequences can be dire. Examples of defectively manufactured prescription drugs include contaminated or mislabeled drugs.
Defectively designed products: Although they may be correctly manufactured, drugs may have a poor design that comes with serious side effects. In some cases, pharmaceutical manufacturers know about the side effects but deliberately conceal them.
Medications that have been improperly marketed: sometimes, professionals fail to warn patients about the potential side effects of a drug. Other times, they fail to give the patients proper instructions for using the medications. The professionals responsible for improper marketing may be the drug manufacturer and its sales representative or medical professionals such as doctors, nurse practitioners, pharmacists, or other medical professionals.
A lawyer can help you determine whether you have a valid personal injury case stemming from your defective drug injuries. By taking the details of your case, a lawyer can also determine which party is responsible for your injuries.
Placing a Value on a Defective Drug Injury Case
Several factors go into determining the value of a defective drug case. Here are some of the expenses you may be able to claim if you have been injured by a defective drug:
Medical expenses: doctor's bills, hospital bills, surgeries, prescription medications, and rehabilitative therapies such as occupational, physical, or speech therapy
Disability-related expenses: expenses for devices such as hearing aids, wheelchairs, or modifications to your home to make it accessible.
Lost wages: if you are out of work while you recover from your injuries
Future lost wages: if your injuries require you to change your job or profession permanently
How a Personal Injury Lawyer Can After a Defective Drug Injury
A personal injury lawyer can guide you through the legal process, including coming to a settlement after an injury from a defective drug. Here are some of the ways a personal injury lawyer can help you.
Estimating the value of your case: your lawyer can collect evidence such as medical records, medical bills, prescription receipts, calculate your actual lost wages, and estimate your future lost wages to determine how much your case is worth.
Communicate with the defendant: your lawyer can take over all written and verbal communication with responsible parties, including the drug manufacturer, their sales representatives, and any doctors, nurse practitioners, or pharmacists, and their insurance providers. You should never feel pressured to speak with them on the phone or accept written communication from the other side.
Negotiate a settlement on your behalf: your lawyer can work hard to negotiate a fair settlement for you. If the settlement is inadequate, your lawyer can file a lawsuit on your behalf and represent you in court.
Time Limits for a Defective Drug Injury Lawsuit
Several laws place time limits on defective drug lawsuits:
Once too much time has passed, you might lose the right to file your case.
Call a Personal Injury Lawyer Today
If you suffered an injury or lost a loved one because of a defective drug, a personal injury lawyer may be able to help you claim your damages. Call (212) 751-9800 to speak with the team at Morelli Law Firm and see what we can do for you.