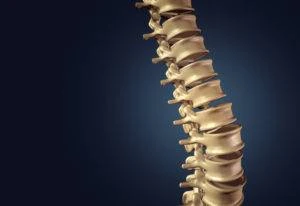 The spinal cord is the central junction for all nerve signals going through the body. Any damage to this delicate cord has terrible consequences for the body. Spinal cord injuries rarely heal properly and can be fatal. They are among the worst kinds of injuries to receive.
If you've experienced a spinal cord injury that wasn't your fault, fight back. Our spinal cord injury attorneys in Union City, NJ, will work hard on your behalf to make the responsible party pay the true costs of your injury, no matter how big the company.
The True Costs of a Spinal Cord Injury
We all know that paralysis happens when the spinal cord is severed. There is a complete loss of sensation and mobility controlled by all parts of the spinal cord below the cut. What you may not know is the effects this causes later in life and the effects of a partial spinal cord injury.
With the loss of sensation comes the loss of pain and pleasure. Pain is the body's signal to tell us to move. When this signal is absent, we can ignore broken bones, pressure ulcers, and similar diseases. This can be fatal.
Losing pleasure can also devastate, especially for married couples. People with paralysis often lose the ability to have intercourse and have trouble controlling their bathroom functions. Your spouse will suddenly become a caretaker after this kind of injury.
Partial Spinal Cord Injuries
Partial spinal cord injuries, called "incomplete" in medical terms, can cause a broad range of painful effects. Depending on where the injury happens, different parts of the body can receive too much or too little electricity. This can cause issues like:
Difficult breathing
Sudden muscle weakness or spasm
Exaggerated reflexes
Pain and tingling
Numbness
Blood pressure issues
Issues with bladder and bowels
A medical professional can examine where the injury happened and tell you which functions will be impaired. This is important to know for your injury case. Justice will only be served if you're adequately compensated for all your damages, and the damages in spinal cord injuries are extensive.
The insurance company will try to find any way they can to pay you less. Morelli Law is here to make them pay what you're owed, whether through a settlement or by arguing at trial. Our Union City spinal cord injury attorneys get results.
What Damages Could I Receive for My Spinal Cord Injury?
In any personal injury case, there are many kinds of damages you could be eligible to receive compensation for. These include:
Payment for current and future medical care
Partial or total disability payments
Car repair and property damage
Home renovation costs to adapt your home to your condition
Loss of consortium
Lost wages
This is just a sample of the damages you could be eligible for. During your consultation with our lawyers, we will listen to your story and give an estimate of your chances as well as which damages we would pursue if we took on your case.
If you hire us to help with your case, we will immediately start gathering evidence about your injury and how it has changed your life. That's the foundation for building a compelling case to force insurers to pay the proper amount for your injuries.
Getting Started on Your Case With Morelli Law
If you're ready to speak to a spinal cord injury lawyer in Union City from Morelli Law Firm, call us at the number on your screen or use our online contact form. We will contact you to schedule a time for your consultation.
The sooner you contact us after your accident, the sooner we can get to work on your case and prevent the insurance company from damaging your chances of fair compensation. Your consultation is free, confidential, and without obligation. You do not have to pay us a cent unless we win your case.