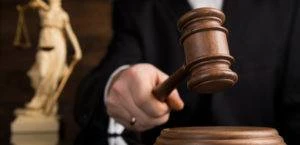 Corporations, manufacturers, and institutions' conduct needs to prioritize the safety of employees and consumers over profits. Unfortunately, many companies try to find loopholes in this duty of care, all the while prioritizing their bottom line.
If you've fallen victim to a corporation's negligence, you may have suffered from significant losses. Your peers may be in the same boat. While taking that corporation to task may seem impossible on your own, all of you can work together to fight for compensation with a class action lawsuit. Morelli Law Firm's Union City class action attorneys can help.
Class Action Suit Damages: When to Sue
Class action lawsuits strive to help a smaller group of people, yourself included, address the indiscretions of institutions, corporations, manufacturers, and/or similar groups. These cases can cover topics ranging from civil rights violations to antitrust practices.
Even if you've been wronged, though, you may not feel like you have the means to pursue a class action suit. Fortunately, you can step back and consult with an attorney to better assess your circumstances. An initial case consultation can help you understand whether or not your losses qualify you for a case.
You can work with our office to sue an institution if we can trace your losses back to the party in question. From your initial case consultation onward, we'll work with you to gather evidence of the larger party's contributions to your damages.
When to Contact a Class Action Attorney
You can call on a class action lawyer in Union City, NJ, within days of enduring injury at the hands of an institution. We can stand by you throughout discovery and until your case's conclusion.
First and foremost, though, we'll help you file a legal complaint. In a class action lawsuit, both you and your peers will determine who among you wants to be the primary plaintiff. The primary plaintiff must be the one to file a suit against the larger institution. In return, that party will receive a greater percentage of any compensation you win.
With a primary plaintiff established, we'll continue to fill out your complaint. Here, we'll list the identity of the liable party, your losses, and the relationship between the two. We can also calculate your estimated compensation to better serve you in the negotiating process.
Establishing Your Class Action Suit Damages
You can request compensation for several different losses in a class action lawsuit. The losses listed in your complaint can include:
Healthcare expenses related to any related accidents
Illnesses allegedly caused by the liable party
Property damage
Pain and suffering
Permanent or temporary disability
Lost opportunities for work
Lost opportunities for alternative employment
Wrongful death
It's not only your damages that make their way into your final calculation, though. Once you've established the value of your individual damages, you can add that loss to the collective injuries endured by your peers. Our class action lawyers in Union City will present your combined losses to a county clerk when you submit your complaint.
Filing Your Class Action Lawsuit
The statute of limitations applied to your New Jersey class action lawsuit will vary depending on your case's classification. For example N.J. Stat. Ann. § 12A:2-725(1) gives you four years to file cases involving a breach of warranty. Comparatively, N.J. Stat. Ann. § 2A:14-1 gives your six years to file a class action suit involving conversion.
To make matters more complicated, your class action statute of limitations is also influenced by the injuries of the parties filing the suits. The day on which you suffered injury may differ from the day another person did, after all. Who's date of injury to you address when filing a claim, then?
In most cases, the responsibility for the statute of limitation's deadline falls to the primary plaintiff. For more details on how your multiple parties impact your statute of limitations, though, you and your peers can schedule an initial consultation with Morelli Law Firm.
Negotiating for Class Action Compensation with an Attorney
Once you've filed your complaint with the state of New Jersey, you can work with a class action attorney in Union City to arrange your initial negotiations. If it seems like the allegedly-liable party is open to conversations about compensation, negotiations may save you and your peers a significant amount of time.
We can communicate with the allegedly-liable party for you. When it comes time to go about your negotiations, we can present your estimated financial support and fight to keep it as close to the maximum offering as possible.
We'll also intervene on your behalf if it seems as though negotiations aren't going your way. If the allegedly-liable party becomes combative or tries to intimidate you, we can communicate with local judicial representatives to move your case to trial.
What to Expect From a Class Action Trial in New Jersey
Whether your class action lawsuit starts in trial or not, the process will begin the same way. The courts will bring together a jury to address substantial cases. Once the process begins, you'll undergo discovery alongside the defense. From there, your attorney and the defense will present opening statements detailing your losses and the defense's role therein.
After opening statements, both representatives will call on witnesses to elaborate on the relationship between your injury and the liable party. In a consumer class action lawsuit, you and all your peers may be asked to come to the stand. If you're on the stand, you can answer your attorney's questions and prepare for cross-examination from the defense.
Only once a jury has heard from each witness in a case will a judge request that they deliberate. If the court rules in the favor of the plaintiffs, there's a chance that the judge may choose to apply punitive damages to your case. Even if the judge does not, you'll have the opportunity to split your hard-won compensation with the other plaintiffs.
Morelli Law Firm Helps You Face Down Giants
Many people injured by a larger institution find themselves reluctant to pursue legal action against that company. Why? Because corporations tend to have a litany of resources at their disposal. A corporation accused of negligence can often use a combination of their resources of social pressure to intimidate you out of legal action.
When you have a Union City class action attorney on your side, though, you have the backing you need to pursue civil action. Morelli Law Firm can stand between you and a corporation, all the while advocating for your rights as an injured citizen. If you're ready to learn more, you can call our office or reach out online to schedule your case evaluation.