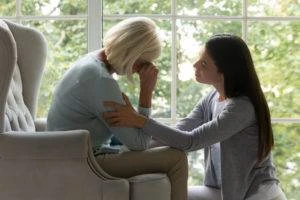 If you lost someone close to you because of another party's actions, you may be entitled to collect compensation from them in a wrongful death case. Surviving loved ones can file a wrongful death claim or lawsuit against a negligent party to hold them accountable for their loved one's death.
Our team at Morelli Law Firm handles wrongful death cases in Union City, New Jersey, and various other locations, from Philadelphia to upstate New York. We can review your case for free and see how a Union City wrongful death lawyer from our firm can help you pursue damages.
Make Sure You or Another Family Member Qualifies to File a Wrongful Death Case
In most states, there are rules on who can file a wrongful death lawsuit on behalf of the decedent—the deceased party. Also, keep in mind that you need to have a personal representative of the estate submit your case in New Jersey, regardless of your relationship with your loved one.
Per NJ Rev Stat §2A:31-4, you may qualify to file a wrongful death lawsuit if you are the decedent's:
Spouse
Child
Grandchild
Parent
Sibling
Niece or nephew
Dependent
Our legal team can review your case and help you prove how your relationship to the decedent entitles you to compensation. This may involve providing evidence to show how you were dependent on the decedent in some way.
Our Legal Team Handles Wrongful Death Cases in New Jersey
If you decide to work with a Union City wrongful death lawyer from our firm, you also get the benefit of having our legal teamwork for you as well. We can manage your case as soon as we set up your client profile and begin gathering information to build your claim or lawsuit. This usually involves multiple tasks, such as:
Investigating your loved one's death: Our team can review the circumstances of the death to determine who might be liable. Once we establish their identity, we will also look for other evidence and information to build a case against them.
Fulfilling administrative tasks for your case: Legal paperwork can be overwhelming, but with the help of our team, you won't have to deal with it. We can prepare legal paperwork on your behalf and file the necessary documents by their deadlines.
Communicating with other parties: As your case moves through the litigation system, you may have insurance companies or the opposing legal team reach out to you. We can serve as your legal representative and make statements on your behalf to protect your case.
Representing you until your case settles: Whether your case ends in an insurance settlement or a trial sentence, our team is dedicated to representing your legal interests until the end. We will also provide legal advice when you need to make decisions, such as whether a settlement offer is fair or if you should file a lawsuit.
You can learn more about our services in a free consultation with one of our representatives.
You May be Able to Recover Damages Related to Your Loved One's Wrongful Death
Our team will also help you calculate the value of the damages that you, your loved one, and your family experienced. Because people can suffer different effects from an injury or death, there is no flat-rate value for wrongful death cases.
Whether you file an insurance claim or a wrongful death lawsuit, you will need to provide an itemized list of damages and their assigned values. Our team can help you create this list by assessing your personal finances, relationships with the decedent, and other aspects of your life affected by their death.
In general, your damages can fall into two categories: economic and non-economic damages.
Economic Damages have Intrinsic Financial Value
The easiest way to differentiate economic and non-economic damages is that economic damages already have a financial value, whether from bills, debts, or other monetary measures. Meanwhile, non-economic damages have to be assigned a value for you to receive compensation for those losses. Economic damages in your wrongful death case may include:
Costs for funeral services, including burial or cremation services
Loss of the decedent's income (both current and future) if they contributed to the family's income
Property damage related to the decedent's death, such as vehicle repair or replacement costs
Costs for household services if the decedent provided them or if they required homecare up until their death due to their injuries
Medical debt inherited from the decedent
Other economic damages not listed here may also be available in your case.
Non-economic Damages are Assigned Financial Value
Non-economic damages are more personal losses, often based on emotional or physical loss. Our team will assign a monetary value that represents the impact of your non-economic damages in relation to your financial losses. These losses may include:
Pain and suffering, including grief
Loss of companionship and emotional support from the decedent
Loss of parental guidance and comfort
Loss of consortium
Loss of enjoyment in life
Psychological trauma related to your loved one's death
Our team may suggest other forms of damages, depending on how your loved one's passing affected you and your family.
Remember to File Your Wrongful Death Case by its Filing Deadline in New Jersey
Building a wrongful death case involves keeping track of multiple legal deadlines and requirements. New Jersey's statute of limitations dictates one major deadline that will rule whether your lawsuit gets heard. This law sets the rule on how long you have to file your case.
According to NJ Rev Stat §2A:31-3, you have about two years to file your wrongful death lawsuit, provided your loved one's death does not involve a serious crime (e.g., murder). Other factors might also alter your filing deadline. Our team can review your case to determine its deadline and remind you when this date is approaching.
Hire a Union City Wrongful Death Lawyer from Morelli Law Firm
Grief can be overwhelming, so you and your family might not have the energy to manage a wrongful death case on your own. Let the legal team at Morelli Law Firm help so that you can process your loved one's death in private and at your own pace. Call Morelli Law Firm at (212) 751-9800 for a free case evaluation today.