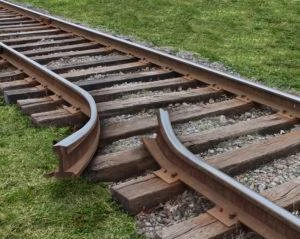 If you were involved in a railroad accident and suffered injuries, you could file a lawsuit to recover your losses. Railroad companies have a duty of responsibility to those onboard their trains. When they fail in that duty, they could be held accountable for any accidents that happen.
This duty can make them financially responsible for the victims' medical bills, lost wages, and other damages. You can seek compensation for a railroad accident as either a passenger, a bystander, or an employee of the carrier.
How you experienced the accident will determine what you may be eligible for and how you file your lawsuit. A Union City railroad accident attorney from Morelli Law Firm can fight alongside you for compensation.
Railroad Accidents Can Affect Both Employees and Passengers
According to 45 U.S.C. § 51, employers are liable when their workers suffer injuries in railroad accidents. The law states that common carriers—which could be people or companies that transport goods—have a duty to protect those working on board the train when they are traveling across the country.
If an employee experienced injuries because of negligence, they could qualify to collect damages. This duty of care also extends to passengers who are not employees. The train company could be liable for any passenger's injuries if it:
Failed to maintain the train
Did not install proper safety equipment
Allowed untrained staff to operate the train
Committed other negligent actions
Even those who were injured as bystanders could be eligible for damages. Our firm can get started with your case after a free consultation. We want to listen and help you with the next steps.
Railroad Workers and FELA
Morelli Law also handles FELA cases from railroad workers who were injured on the job. FELA is the workers' compensation system for this industry. Making a claim under FELA with the help of a railroad accident lawyer will make it more likely you'll get full compensation.
You do not want to hire a normal workers' compensation lawyer for this. FELA claims need a lawyer with experience in handling cases under this law. We have that experience and will work to help your claim go through, even if you've been denied.
Recovering Damages Is Possible With a Lawsuit
Railroad accidents can lead to devastating injuries and life-altering consequences. They can also occur because of many factors, including operator error or inexperience, train malfunction, or neglect of the train's maintenance.
When we represent you, our team will need to build a case for liability on the part of the carrier or train operation company. A railroad accident lawyer in Union City can help with:
Gathering evidence
Consulting with medical professionals to determine the extent of your injuries
Communicating with the carrier and other victims and witnesses
Negotiating with insurance companies for your due compensation
Preparing legal paperwork to keep your case moving forward
Keeping you informed of developments along the way
Proving the Carrier or Train Operation Company's Liability
The key to a railroad accident case will be proof of liability. If our team can argue the carrier's liability successfully, they could owe you damages. Some possible damages you could pursue with a lawsuit include:
Medical bills for emergency room visits, doctor appointments, specialist appointments, surgery, hospital stays, and more
Other medical costs for things like prescription medication, medical equipment, and physical therapy
Modifications made to your home to accommodate your injuries
Lost wages from time off you had to take
Diminished earning capacity, which is meant to compensate you for the salary you may not be able to earn anymore if you cannot return to the same work you did before the accident
Property damage if you lost or had to repair any property as a result of the accident
Non-economic damages, which include things like emotional distress, anxiety, depression, pain and suffering, inconvenience, and more
Funeral and burial costs if a loved one died because of their railroad accident injuries
Other damages that could result from losing a loved one, such as loss of parental guidance or loss of companionship
The evidence we collect through our investigation will prove which of these damages apply to your situation and how much you could be awarded.
Who Else Could Be Liable in My Railroad Accident?
While the carrier and train operator are the most likely liable parties in your railroad accident, other parties may be involved. These include:
Train mechanics
Railway maintenance teams
Safety inspectors
Switch operators
Anyone else involved in the maintenance and operation of the railway system
Local and state governments
If there are multiple parties, we can sue them individually and maximize your chances of full compensation for what you've experienced after your train accident. Our Union City railroad accident attorneys can investigate the circumstances of your case to determine which parties to sue.
We Have a Record of Success in Railroad Cases
Morelli Law Firm has experience with railroad accidents. In 2015, our team secured $265 million for victims of the Philadelphia Amtrak crash. Our lawyers have been involved in other major railroad disasters as well, so we know what it takes to put together a strong case.
If you hire a lawyer from our firm, you will be hiring a teammate who will fight to get the compensation you deserve. Not only will our team do the legal work for you, but we will also be available to answer any questions you have and provide guidance along the way. You and your family deserve to have someone who understands these cases on your side.
Do Not Hesitate to Start Your Case Today
Every state has a statute of limitations when it comes to personal injury cases. In New Jersey, you have two years from the time of the accident to file a personal injury lawsuit, according to NJ Rev Stat § 2A:14-2. If you lost a loved one as a result of a railroad accident, you also have two years to file a wrongful death case, according to NJ Rev Stat § 2A:31-3.
There can be rare exceptions to the statute of limitations for railroad accidents. For instance, if you were incapacitated from the accident, you may qualify for an extension of the time limit. A Union City railroad accident lawyer from Morelli Law Firm can clear up any questions you may have about how the statute of limitations affects you and your case.
Call Today to Find Out What a Union City Railroad Accident Lawyer Can Do for You
Call us today to learn more during a free consultation with one of our railroad accident lawyers in Union City, NJ. We work on a contingency-fee-basis, meaning you will not owe us anything unless we win. Don't delay—let us get started now by calling us or reaching out to our team with our free case evaluation form.