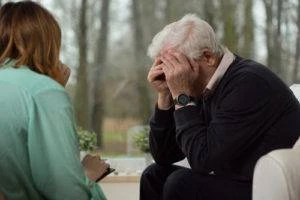 A New York nursing home resident or their spouse can file a New York nursing home abuse lawsuit for financial compensation after suffering abuse in their nursing home. If an elderly loved one has given power of attorney to a family member, that person may be eligible to file a lawsuit on behalf of their abused loved one. A lawyer from our firm may ask about your familial relationship to the abuse victim and explain your possible right to compensation.
If a nursing home resident succumbed as a result of the abuse they endured, their spouse or children may be eligible for financial compensation by filing a wrongful death lawsuit. Learn more about who can file a nursing home abuse lawsuit, what the process involves, and what financial damages can be sought by contacting a local nursing home abuse law firm.
Start Your Fight for Compensation Right Away
Do not wait to file your case against the nursing home or its employee because you only have a limited amount of time to do so.
In New York, multiple statutes might apply to your nursing home abuse case:
A personal injury lawyer familiar with the laws of your state and the variables of your case may be able to help you determine and comply with the relevant statute of limitations. Your lawyer may also make you aware of any circumstances that alter the statute of limitations.
Have You Been Injured In An Accident? Contact Morelli Law
877-751-9800
Fight to Recover These Financial Damages
Nursing home abuse can leave a trail of financial damages in its wake. If your elderly spouse, parent, or other family member was the victim of nursing home abuse, you might be able to get compensation for the following financial expenses and losses:
Medical expenses
Loss of enjoyment of life
Physical pain and suffering
Mental and emotional trauma
Physical scarring or impairment
You might also be able to recoup the costs of relocating your loved one to a different care facility. With guidance from a lawyer from our firm, you can calculate the compensation you are entitled to collect and ensure you do not settle for an offer that would not fairly compensate you for your losses.
Let a Nursing Home Abuse Lawyer with Our Firm Help
Seeking physical and emotional help for your loved one after learning they were abused in their nursing home can be emotionally stressful for both of you. Your lawyer can alleviate the added strain of seeking financial compensation. While you focus on helping your loved one recover, your lawyer can:
Investigate your loved one's abuse allegations
Interview nursing home staff and residents
Gather and organize evidence
Handle insurance company forms
Meet all required filing deadlines and notifications
You do not have to fight for justice and monetary recovery on your own. Get help from our lawyer who is familiar with local laws and regulations. They can file your lawsuit on time and protect your right to financial recovery.
Get Help Filing Your Nursing Home Abuse Lawsuit
Was someone you love abused or neglected in the nursing home you trusted with their care? Contact the case review team at Morelli Law Firm by calling (212) 751-9800 to get started immediately.