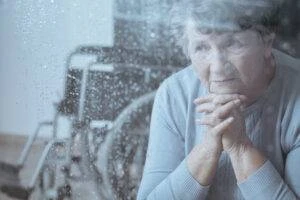 Are you or a loved one experiencing nursing home abuse in O'Fallon? It's crucial to seek justice and hold those responsible accountable. In this article, we will discuss the signs of nursing home abuse, how to choose the right O'Fallon nursing home abuse lawyer, and the steps to take if you suspect abuse.
We will also explore seeking compensation for the harm caused. Read on to protect your rights and ensure the well-being of your loved ones, and don't wait to contact an O'Fallon personal injury lawyer at Morelli Law Firm now.
Understanding Nursing Home Abuse in O'Fallon
When individuals and their families entrust the care of their loved ones to nursing homes in O'Fallon, they expect a safe and caring environment. But sadly, nursing home abuse is a reality that many families have to face.
Understanding nursing home abuse is crucial in order to protect the rights and well-being of elderly residents. Nursing home abuse can take many forms, including physical, emotional, sexual, and financial abuse.
Physical abuse may involve hitting, slapping, or restraining the residents, while emotional abuse can include verbal insults, humiliation, or isolation. Sexual abuse involves any non-consensual sexual contact, and financial abuse refers to the manipulation or exploitation of the resident's finances or assets.
Signs and Symptoms of Nursing Home Abuse
Recognizing the signs and symptoms of nursing home abuse is crucial in providing timely intervention and protection for vulnerable elderly residents in O'Fallon. It is important for family members and caregivers to be vigilant and aware of any potential signs of abuse.
Here are some common indicators to watch out for:
Unexplained injuries such as bruises, cuts, or fractures
Sudden changes in behavior, such as withdrawal, fearfulness, or depression
Poor personal hygiene, including unwashed clothes or unattended physical needs
Unexplained weight loss, malnutrition, or dehydration
These signs should not be ignored, as they may indicate physical, emotional, or neglectful abuse. If you suspect any form of nursing home abuse, it is crucial to report it immediately and seek legal assistance from an experienced nursing home abuse lawyer in O'Fallon.
How to Choose the Right Nursing Home Lawyer
When choosing a lawyer to handle a nursing home abuse case, there are several important factors to consider.
Experience
It is crucial to find an O'Fallon nursing home abuse lawyer who specializes in nursing home abuse cases and has experience in this specific area of law. Look for a lawyer who has a track record of successful outcomes and positive client testimonials.
Reputation
Consider the lawyer's reputation and standing in the legal community. A lawyer with a good reputation is more likely to have the respect and trust of judges and other attorneys, which can be beneficial to your case.
Empathy and Compassion
It is also important to choose a lawyer who is compassionate and empathetic, as they will be advocating for the rights of vulnerable individuals. They should be able to understand the emotional and physical toll that nursing home abuse can have on victims and their families.
Fees and Costs
Make sure to discuss fees and payment arrangements upfront to avoid any surprises later on. Some firms utilize a contingency fee basis, where the lawyers only get paid if they win your case. Others charge flat fees or hourly rates. It's important to understand the financial implications and feel comfortable with the payment structure.
Steps to Take if You Suspect Nursing Home Abuse
If you suspect nursing home abuse, it is essential to promptly and diligently take appropriate steps to ensure the safety and well-being of the residents.
Here are some important actions you can take:
Document any signs or symptoms of abuse or neglect, including physical injuries, changes in behavior, or unexplained weight loss.
Report your concerns to the nursing home administration and ask for a thorough investigation into the allegations.
Contact adult protective services or the state regulatory agency responsible for overseeing nursing homes.
Consult with an experienced nursing home abuse lawyer who can guide you through the legal process, help gather evidence, and advocate for the rights of the residents.
Seeking Compensation for Nursing Home Abuse in O'Fallon
To seek compensation for nursing home abuse in O'Fallon, it is important to consult with a skilled attorney who specializes in elder abuse cases. These attorneys have the knowledge and experience necessary to navigate the legal system and fight for the rights of nursing home abuse victims.
They understand the complexities of nursing home abuse cases and can gather the evidence needed to establish negligence or misconduct on the part of the facility or staff. An attorney will also be able to assess the damages suffered by the victim, which may include medical expenses, pain and suffering, emotional distress, and, in some cases, punitive damages.
Contact a Nursing Home Abuse Lawyer in O'Fallon
In conclusion, it is crucial to understand the signs and symptoms of nursing home abuse in O'Fallon and to seek the assistance of an O'Fallon nursing home abuse lawyer who specializes in this area.
By taking the necessary steps and seeking compensation for nursing home abuse, victims can receive the justice they deserve. It is important to be proactive and advocate for the well-being of loved ones in nursing homes — contact Morelli Law Firm today for a free case evaluation.