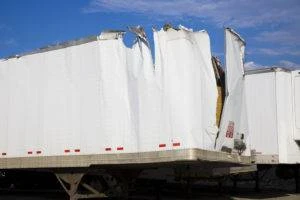 Morelli Law's Hempstead Walmart truck accident lawyers might be able to help you after a crash. Accidents involving trucks are frightening and devastating. Because of their huge size, smaller vehicles and their occupants don't stand a chance. In fact, 71 percent of those killed in large truck collisions are occupants of the other vehicle.
This is why, compared to accidents between smaller vehicles, truck accident fatality rates are high. And for those who survive, life is never quite the same after the accident as they may have to deal with lifelong physical discomfort and emotional trauma. If you're a victim, let our experienced Hempstead personal injury attorneys who specialize in Walmart truck crashes help you today.
How Can You File a Hempstead Walmart Truck Accident Claim for Compensation?
Before anyone can file a compensation claim for a truck crash, they have to do the following:
Investigate the cause of the accident
Identify all liable parties
Collect valid evidence
Send a preservation of evidence letter to the defendant's lawyers or insurance company if the evidence is not recent
Build a case for a valid claim
Talk to expert witnesses
File the claim on behalf of the injured or deceased victim
Coordinate the settlements from one or more at-fault parties
While this is ongoing, experienced law firms will coordinate with and file an insurance claim with the plaintiff's insurance provider. This will provide a short-term means to take care of all medical expenses or other bills while the victim awaits the offer from the truck driver's insurance provider.
This is possible because of Hempstead's no-fault insurance law that requires all drivers to have minimum insurance coverage of $50,000. As you can see, this is a lot of work, which is why it's better to let your Hempstead truck collision attorney take on the trucking company or their insurance company.
More specifically, you need an attorney who has experience with Walmart truck accident cases. This is because Walmart has a huge legal department that's dedicated to fighting claims and doing everything they can to either get the plaintiff to take their low offer or lose the case outright. But with the help of a lawyer that has gone head-to-head with Walmart and won, you're more likely to recover your damages.
What Damages Can You Recover in a Hempstead Walmart Truck Collision Claim?
In Hempstead, you can recover some or all of the following damages:
Medical treatment expenses for past, present, and future treatments
Cost of medical equipment
Modifications to the home or car for easier transport where necessary
Loss of income or wages
Diminished capacity to earn an income
Property damage
Cost of vehicle repair or replacement
Out-of-pocket expenses
Pain and suffering
Emotional distress
Loss of enjoyment of life
Loss of consortium
Walmart is often willing to settle its truck accident cases out of court. But if that doesn't happen, your lawyer might need to take them to court so that they can pay you what's right. Rest assured that if there are any damages that you're entitled to, we'll work hard to ensure that you get the compensation.
Who Is Responsible in a Hempstead Walmart Truck Accident Case?
Before you can recover the compensation, you will have to show that the trucker was partly, if not wholly, responsible for the accident and the subsequent injuries, property damages, losses, or deaths. Hempstead's guidelines for commercial vehicles show how commercial vehicle drivers should behave while on the roads.
In many instances though, the parent company of the at-fault driver –Walmart, in this case– can be held liable for the driver's mistakes or other forms of negligence. This is usually the case seeing as all maintenance routines, schedules, and cargo loading are all carried out by the same entity.
For example, when a Walmart truck crashed into Tracy Morgan's limo bus, killing one passenger and injuring others including Tracy, our own Benedict Morelli sued Walmart and got a satisfactory settlement for Tracy and a few others.
However, if the cause of the truck accident was something different –a failed or malfunctioning truck part– your lawyer may also sue the truck manufacturer, in addition to Walmart. So, as you can see, your attorney will be in the best place to identify the liable parties and file compensation claims with them on your behalf.
How Much Can You Recover in a Hempstead Walmart Truck Accident Case?
Every Walmart truck wreck case is different. This is because the circumstances leading to the wreck, the role of the person driving, Walmart's knowledge or the lack of it, and any other factors play a role in determining how much you can get as compensation.
However, the national average settlement for commercial truck accidents is $195,000 for injured victims and over $3.6 million for fatal cases. Yours may be more or less; it depends on the circumstances surrounding the case. For example, the family of Jimmy Mcnair, who was killed in the Tracy Morgan accident, received a $10 million settlement from Walmart after filing a wrongful death suit.
While the money won't bring your loved one back, it would at least help provide for and cater to the dependents' needs. So, while we can't tell you how much you'll get as a settlement until we've reviewed your case, you can rest assured that Morelli Law Firm will go to all lengths to get you the settlement you deserve.
Contact Experienced Hempstead Walmart Truck Accident Lawyers
When you're going up against huge corporations like Walmart, you need a Hempstead Walmart truck accident lawyer who is experienced, skilled, dedicated, and has the resources. Even better, you want a lawyer with a track record of winning settlements from them.
Our founder, Benedict Morelli, won Tracy Morgan's case against Walmart. And even though the sum was undisclosed, all parties were satisfied. We know how to win and get big corporations to do right by their victims.
Let us help you win and get the compensation you deserve. Contact Morelli Law Firm today for a free no-obligation case evaluation.