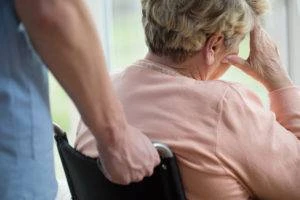 Pharmaceutical companies and medical device manufacturers are legally responsible for producing safe products for the medical market. Unfortunately, thousands of people are injured or even killed every year because defective medical device products are pushed through before proper testing is conducted.
Worse, some products are sold when the manufacturer fails to acknowledge and disclose potential injurious effects to the public. The effects of these dangerous devices can be harmful, catastrophic, or even deadly.
We find the negligent behavior of these manufacturing giants inexcusable. Morelli Law Firm is dedicated to aggressively fighting for your rights as an innocent victim. Let our Buffalo defective medical device attorneys protect your rights to compensation.
What Is a Defective Medical Device Product Liability Claim?
When a medical device harms or injures someone because the product has failed due to a manufacturing defect, a defective design, or because of defective marketing of the product, you can file a product liability claim.
In this type of case you seek damages for your personal injury, continuing medical issues due to the failure, and suffering due to the defective product. Many parties can possibly be held liable, or it can be only one single entity at fault.
How Long Do I Have to File a Defective Product Liability Claim in Buffalo?
In the state of New York, the deadline for filing is three years from the date of injury. If you fail to file before the statute of limitations runs out, you lose your right to pursue any compensation. If you have a loved one who passed away due to the use of the defective medical device, the statute of limitations is slightly different, and it becomes a wrongful death claim.
You have two years to have a personal representative file a wrongful death lawsuit on behalf of your loved one. This window begins on the date of your loved one's death, not the accident that injured them.
How Much Is My Faulty Medical Device Lawsuit Worth?
There is no magic formula to determine the damages you might receive in a faulty medical device claim, however, a defective medical device lawyer in Buffalo can help to estimate the damages to ask for in a case. The attorney will collect information from you about financial details related to your injury, lost work, and other crucial facts related to your case.
Severity of injuries, complications, cost of future treatment, and the amount of pain and time related to your recovery are all taken into account. Lost wages and loss of future wages should you become disabled are also a factor. Non-economic losses like emotional trauma, loss of companionship, and other issues can also be a consideration in the compensation you receive.
The devastating effects of a dangerous medical device can be overwhelming. People can have their entire lives turned upside down when they become sickened, injured, or physically deformed following the use of a faulty medical device. Securing representation from a lawyer gives you the best chance possible to get maximum compensation for the harm done to you.
Who Is Liable if I Am Injured or Damaged by a Defective Medical Device?
There are any number of things that can go wrong when a company produces a medical device. Who you can sue for liability varies from case to case. The fault that caused the defect can happen anywhere from the day the product was designed, to the day it is delivered and provided to you. These are the main culprits that become liable in such cases:
The Designer of the Medical Device
Devices are conceived by biomedical engineers. They are typically employed by pharmaceutical companies, medical equipment suppliers, or scientific research and development centers. It is their job to design medical products to function properly and serve a purpose to the patient without creating harm. The employer they designed the device for can be held liable.
The Manufacturing Company of the Device
Manufacturing medical devices requires many technical challenges and intricacies that require proper development and sound manufacturing processes, not to mention quality materials. If the manufacturing of the device used substandard materials or created a product that does not function as it was originally intended, the manufacturer can be held responsible.
These companies are enormous and have lots of money, but that also means they possess huge legal teams to defend them in exactly this type of lawsuit.
The Doctor
The doctor who provided or recommended the device may have failed to warn you about risks or dangers, or failed to provide adequate information or instructions on the use or care of the device.
Hospitals, Clinics, Surgical Centers
The company that was the final step in the distribution of a defective product can be held liable for damages. In many cases, it will be where the device was implanted, but if it came from a retailer, a pharmacy or other distributor, that entity can be held liable.
What Must I Prove in Order to Win My Defective Product Liability Lawsuit?
There are four things you need to prove in order to show the defendant is liable for your injury and to show that the product is defective. These elements are key for proving your case and can be proven by using certain kinds of evidence.
Evidence might include the product itself, photos and videos of injuries, witnesses, proof that the manufacturer was aware of the defect (such as email, marketing materials, labels), and insurance documents. With help from your Buffalo defective medical device attorney, you must prove to the court that:
You were injured or harmed. It is paramount to show that you were indeed injured or otherwise harmed and that you suffered loss because of it. Your losses may be medical costs, pain and suffering, emotional loss or financial loss.
You used the product as intended. The key here is to show you were not negligent in your use of the product, you didn't cause the defect of the item, and you were not responsible for your injury.
The product is defective. You need to prove that manufacturing, design, or some other event in the production of the medical device caused it to become defective.
The defect is responsible for your harm. There has to be a clear relationship between your injuries and the defective product. You must prove that it was the item's defect and no other cause that was responsible for the harm that was done to you.
What Kinds of Medical Devices Are Being Investigated?
We have an extensive team dedicated to monitoring any developments in the release of warnings for bad drugs or devices. Our firm handles faulty medical device and defective drug claims for Buffalo residents and all of New York and New Jersey.
The Consumer Products Safety Commission maintains a website where you can check for product recalls. If you have questions about a specific product, or wish to know more about product safety, their website is a good source of information.
Some of the device cases we have been involved with include products which have already been pulled from the market due to improper warnings, poor manufacturing, or lack of proper testing. Here is a list of items that are currently under investigation or actively being litigated:
Cardiovascular devices
Pacemakers
Stents
Artificial heart valves
Defibrillators
Hip replacements
Knee replacements
Defective prosthetics
Dental implants
Ventilators
Inhalers
Transvaginal surgical mesh
Breast implants
Artificial cervical discs
Lumbar disks
Dialysis filters
Surgical mesh
Shoulder pain pumps
Power morcellators
Hernia mesh
The manufacturers and promoters of poorly designed, incorrectly manufactured, dangerous devices need to be held accountable for the injurious harm done by their products. The innocent users have every right to expect that a product promoted to improve their quality of life should be safe. At Morelli Law Firm, we have a team of legal professionals ready to fight for you.
Reach Out to Morelli Law for a Free Consultation to Find Out More
We have decades of combined legal knowledge and experience in holding these large corporations accountable. Morelli Law has secured over $1 billion for injury victims and their families. You have the right to pursue compensation if you or a loved one has been harmed by a defective medical device.
Contact us today for a free case evaluation to explore your legal options. Our Buffalo defective medical device attorneys understand the pain and struggle of being harmed and not knowing where to turn. We are here to listen and to help.