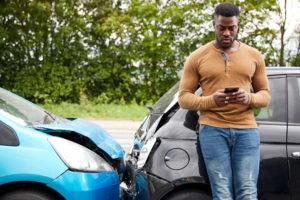 How long you have to file a lawsuit after a car accident depends on the nature of your accident and on the laws of the state where your accident occurred. In New York, New York Civil Practice Law & Rules (CVP) § 214 imposes a general three-year statute of limitations on personal injury lawsuits, meaning victims may have until the third anniversary of their accident to sue.
Crucially, though, the details of each specific case can drastically change the amount of time you have to file your claim. It's best to consult for FREE with skilled New York car accident attorneys like the Morelli Law Firm in order to learn your exact filing deadline.
Filing a claim after the statute of limitations has been exceeded usually means that you will be unable to pursue compensation from the at-fault party.
Other Deadlines in New York Car Accident Cases
There may be other circumstances that alter the deadlines in a lawsuit. A New York personal injury lawyer may be able to help you understand what specific deadlines pertain to your case.
For wrongful death lawsuits, for example, there is a general two-year statute of limitations, per New York Estates, Powers & Trusts (EPT) § 5-4.1.
However, if the liable party in your accident is a government agency, you may have to act much sooner. Per New York General Municipal (GMU) § 50-E, victims of accidents caused by employees of public corporations must file a notice of claim within 90 days of their accident. If a city, county, or state vehicle caused your accident, this rule may apply to you.
Determining if You Qualify to Take Fault-Based Action
New York car insurance laws require all drivers to carry a $50,000 no-fault insurance policy, also known as Personal Injury Protection (PIP). Drivers automatically file a PIP claim after a car accident regardless of fault. PIP may cover economic expenses such as medical bills, lost wages, and other qualifying losses.
If your own insurance company refuses to compensate you fairly based on your injuries and your policy, you may be able to sue them.
Suing the At-Fault Driver
According to the New York Department of Financial Services (DFS), you may only be able to file a liability insurance claim or a personal injury lawsuit against the driver who caused your accident if you meet specific losses. This includes:
Exceeding the $50,000 in coverage provided by your PIP policy
Suffering injuries that meet New York's "serious" injury threshold, such as fractures, dismemberment, loss of function in a bodily system, and more
Having injuries serious enough that you cannot continue working or performing other regular activities for at least 90 days of the six months following your accident
Your loved one passing away in a traffic accident caused by another driver
Who Is At-Fault for Your Car Crash in New York?
If your situation warrants a fault-based lawsuit, there are several possible people, organizations, or government agencies that could be responsible for your damages. For example, you might be able to sue the opposing driver, a trucking company if you are injured in a truck accident, car part manufacturers, repair shops, and more.
Deciding who to sue depends on knowing all the details of your case and the various elements that contributed to causing your car accident. After meeting with an experienced New York car crash lawyer who has worked on these cases before, you will have a much better idea of who owes you compensation for causing your injuries.
Evidence That Can Support Your Car Accident Claim in New York
In order to secure the compensation you deserve, Morelli Law Firm's experienced New York car accident lawyers will work to collect and preserve evidence of the other driver's fault as well as evidence of your damages. The exact types of evidence we collect will be determined by the details of your case. However, common examples include:
Any available traffic or surveillance camera footage of the accident
Eyewitness testimony
Testimony from accident reconstruction experts
Evidence of poorly manufactured car parts that led to the accident
Medical records
Testimony from friends and family regarding changes to your lifestyle due to injury
Though you usually have three years to file your car accident lawsuit in New York, it's best to consult with an attorney as quickly as possible following the crash. Over time, evidence can be lost and eyewitness memories can become less reliable.
Why You Shouldn't Accept the Insurance Company's First Offer
Insurance companies (yes, even your own) rely on a business model that necessitates paying as little as possible when an accident occurs. While insurance representatives may be friendly, their ultimate goals do not align with yours, which is to get the money you need to continue comfortably with your life.
However, accepting an initial payout from an insurance company can preclude you from filing a legal claim for additional compensation down the road. Since some effects of your car crash in New York may be discovered much later, you could end up missing out on money you're rightfully owed.
The best option is to seek help from dedicated New York car crash attorneys who can analyze your case, catalog your total damages, and suggest a fair settlement amount in your favor.
Working With a Lawyer on Your Case
If you decide to work with a personal injury lawyer on your case, they can provide you with a wide range of services so that you can focus your time and energy on your recovery. A lawyer may be able to:
Help you conduct your case in compliance with the applicable deadlines
Communicate with all parties on your behalf
Investigate your accident and identify the liable party
Gather evidence of their liability and the value of your damages
File your PIP claim, your fault-based insurance claim, and/or your lawsuit
Negotiate for a settlement offer
Take your case to trial, if necessary
Recoverable Damages in a Car Accident Case
Depending on the nature of your car accident and your injuries, the recoverable damages following a collision may include:
Current and future costs of medical treatment
Current and future lost income
Diminished earning ability
Property damages
Out-of-pocket costs
Pain and suffering
Lost quality of life
Other intangible losses
A lawyer can help you gather evidence of your damages, and their value, when they represent you. This may include medical and economic expert testimony regarding your future costs of care and non-economic damages.
If a member of your immediate family died in a traffic accident, you may qualify to pursue an alternate set of damages in a wrongful death lawsuit. Wrongful death damages may include funeral costs, lost wages, and more.
Morelli Law Firm Gives NY Car Accident Victims FREE Consultation
If you were hurt or lost a loved one in a car accident, our law firm may be able to help you. We represent clients in personal injury and wrongful death lawsuits in New York City, on Long Island, and in New York State up to Albany.
Call us today or request a FREE case evaluation to discuss your accident, injuries, and rights with a member of our team. We can also give you information on how long you have to file a lawsuit after your car accident during this call.
Morelli Law Firm offers representation on a contingency-fee-basis with no up-front payment required.