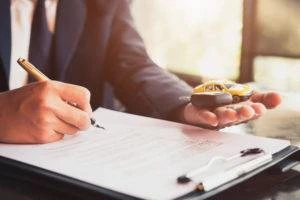 If your accident and serious injuries occurred as a result of poor vehicle maintenance, you may be able to pursue a fault-based claim. An Albany faulty or neglected vehicle maintenance accident lawyer from Morelli Law Firm knows how to determine if you can file a fault-based case, as well as how to prove fault and liability in these cases. We provide complimentary case assessments for accident victims in Albany.
Contact Morelli Law Firm today to learn more. We will discuss your injuries, accident, and prognosis with you and help you sort through your options for seeking a payout. Call (212) 751-9800 to talk to a team member today.
Faulty or Neglected Vehicle Maintenance Leads to Serious Injuries
Owners of vehicles have a responsibility to ensure proper maintenance and repairs. Failure to do so could be considered negligence if an accident occurs. This could mean the driver of the vehicle with faulty or neglected maintenance is held accountable for serious injuries suffered by accident victims.
In addition, some vehicle owners asked garages or auto shops to take care of their maintenance or repairs, and faulty work led to a problem on the road and an accident. These negligent businesses may also be responsible, depending on the facts of the case.
Maintenance and proper repairs are a key part of keeping a vehicle safe and roadworthy. This is especially true with maintenance and repairs relating to the vehicle's braking, steering, tires, and other critical components. When something goes wrong with one of these components, an accident occurs, and the victim suffers serious injuries, the party or parties responsible may be accountable. This could include:
An owner who failed to provide the proper upkeep for the vehicle
An auto shop tasked with maintenance or repairs on the vehicle that were not performed or performed improperly
The manufacturer of a defective part used in vehicle repair
To learn more about the possibility of holding someone else accountable after you suffered serious injuries in an Albany traffic accident, call Morelli Law Firm today. You can reach a member of our car accident team for a free case review today by dialing (212) 751-9800.
Our Team Accepts Albany Traffic Accident Cases Based on Faulty or Neglected Maintenance
An Albany faulty or neglected vehicle maintenance accident lawyer from Morelli Law Firm will identify the liability parties as a part of the investigation into your case if we represent you. We work with accident reconstruction experts and other types of experts to get the best understanding of what caused your accident possible. We need to gather evidence to support your claim and convince the insurer representing the liable party that you deserve a just payout.
Our team takes the time to gather official documents, interview witnesses, canvas for videos or photos, and collect other evidence that proves your claim, including the severity of your injuries, fault, liability, and the value of the case. This could allow us to reach an out-of-court agreement for a settlement in your case. We can also take this evidence to court, if necessary, to support your allegations during a civil trial.
You can find out more about these accidents and how to develop a claim by calling Morelli Law Firm today. You can talk with a team member right away at (212) 751-9800.
We also accept motor vehicle accident cases in:
New York City and on Long Island
New York State up to Albany
Northern New Jersey
Philadelphia
Financial Recovery Following an Albany Traffic Accident
Most car accident victims must rely on their personal injury protection (PIP) policy to recover money for lost wages and daily expenses related to their accident, as well as to cover their medical care. Only when they suffered serious or permanent injuries, missed an extended time from work, or met other exceptions to the state's no-fault law can they pursue a fault-based claim.
While no-fault benefits may come quickly and do not require you to build a case and prove negligence and liability, an auto liability claim will allow you to seek additional losses beyond those available through your PIP policy. This includes intangible damages, such as pain and suffering and a decreased quality of life.
We also accept wrongful death accident cases. If your family member died from their accident injuries after an Albany car crash, we are here to help.
New York State Statute of Limitations on Car Accident Lawsuits
Per New York Civil Practice Law & Rules (CVP) §214, we generally have three years for an injury lawsuit in civil court if this becomes necessary in your case. This gives us the needed time to build a case and try to reach an out-of-court settlement if this is the best route for your case. However, we need to act quickly to identify and gather evidence while it is still available. Some types of evidence, including video of the accident, only lasts long enough to support your claim if someone knows it is necessary to preserve it.
Speak to a Team Member from Morelli Law Firm Today
An Albany faulty or neglected vehicle maintenance accident lawyer from Morelli Law Firm may be able to help you seek compensation if you suffered serious injuries in a traffic collision. At Morelli Law Firm, we offer free consultations for potential clients and represent our clients based on contingent fees. We only get paid if we recover a payout for you based on your accident damages.
We want to discuss the accident that occurred because of faulty repairs or neglected vehicle maintenance with you. We will also ask about your injuries, related expenses, and prognosis. This will help us assess if you can likely file a fault-based claim or if you will be limited to PIP coverage.
Call (212) 751-9800 today to get started with help from the Morelli Law Firm team.