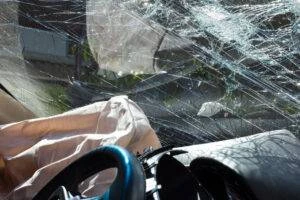 Large commercial trucks are the most dangerous vehicles on the road just because of their size and weight. Fatal crashes happen every day with these trucks. The sudden loss of a loved one leaves families with emotional and financial shock, but we can help you ease the financial burden.
If you've lost a loved one in a fatal truck accident, Morelli Law can help you file a wrongful death lawsuit. We have fatal truck accident lawyers in White Plains, NY, and across the Northeast who will fight for justice on your behalf. Here's how wrongful death claims work in New York.
What Is Wrongful Death?
Most personal injury claims involve negligence. Negligence happens when someone does something a reasonable person wouldn't do and hurts someone else because of it. Someone running a stoplight and causing a crash would be negligent, and liable for paying for the other driver's damages.
A wrongful death claim works the same way, but it's for fatalities. You can also file claims for intentional acts that cause death. The purpose of a wrongful death claim is to shield families from the financial shock of losing a loved one. Losing a family member means losing their income and their companionship, plus the costs of paying for final expenses and damaged property.
Wrongful death claims have their own rules, so it's important to hire the services of a truck accident wrongful death lawyer familiar with these cases. This is the best way to ensure your family gets compensation for what happened. If someone else caused your loved one's death, they need to pay for what they've done. We'll fight to make it happen.
Who Can File a Fatal Truck Accident Case?
In a personal injury case, the victim is the one who files an accident claim or lawsuit, but that's impossible if they have passed away. New York law states that the personal representative of the deceased may file a wrongful death claim on their behalf.
It's important to know that only the personal representative can do this. Family members cannot file a wrongful death claim on their own in New York. If your loved one created a will before their passing, the will should have the name of the personal representative (sometimes known as the executor).
If they did not have a will, our fatal truck accident attorneys can help you work with the probate court to get a personal representative named so you can file a wrongful death claim. You have a limited amount of time to start a wrongful death claim and naming a personal representative can take some time, so if you're in this situation please call us immediately to get legal advice.
What Is the Deadline for Wrongful Death Claims in New York?
Wrongful death claims have a two-year statute of limitations deadline in New York. This means you have two years to start your claim before the court will deny your case. You must act as soon as possible after the accident so you don't miss this important legal deadline.
There are some situations where the deadline is different. One is if the only beneficiary of the claim is a minor and they have no legal guardian. In this situation, they either have until their 20th birthday or until two years after the court names a legal guardian for the minor.
If the fatal truck accident involved a governmental entity, then you must act quickly. Families must file a "notice of claim" or their case will get dismissed, and they may have only 60-90 days to do it. The best way to meet these deadlines is to speak with a wrongful death attorney as soon as possible after the accident.
What Damages Could I Receive in the Case?
If you win your wrongful death claim, the survivors of the deceased will receive compensation. The value will vary from case to case, and it will depend on the evidence of the damages. Common damages awarded in wrongful death claims include:
Final expenses for burial, cremation, and any funeral
Pain and suffering suffered by the deceased before their death because of their injury
Financial support the deceased would have provided
The value of the support and care that the deceased could have provided to the surviving family
Lost inheritance money
Any interest accrued on the damages since the date of the death
Final medical expenses related to the crash injury
Note that in New York, survivors cannot claim damages for their own pain and suffering as part of a wrongful death claim. Everything must relate back to the deceased. There is also the chance your case could get awarded punitive damages by the court if there was gross negligence by the truck driver.
Who Can Get Sued in These Cases?
Truck accident cases often have multiple defendants. The truck driver will share much of the blame, but most of the time these drivers are on the clock for an employer. Employers are responsible for the actions of their employees, so both may get sued in your case.
There may be other possible parties you could sue, including:
People who loaded the truck, in the case of falling cargo causing the crash
Mechanics who fixed the truck if a mechanical failure caused the wreck
A truck manufacturer if there was a manufacturing defect
A government entity if poor road conditions caused the accident
A fatal truck accident attorney in White Plains, NY, will track down all parties that share in the responsibility for your loved one's death and hold them accountable in court. Note that under New York's pure comparative negligence law, you could still get compensation even if your loved one shares some of the blame for the accident.
Call Morelli Law to Speak with a Fatal Truck Accident Lawyer
Speak with a fatal truck accident lawyer in White Plains, NY, by calling Morelli Law. We have helped many families get substantial compensation for wrongful death claims, and we are not afraid to take insurers and trucking companies to court.
To see if your case qualifies for a wrongful death claim and learn about how our aggressive approach to law can help you, call Morelli Law at the number on your screen. You can also fill out our contact form to schedule a consultation. All consultations are free, and you will owe us nothing unless you win your case.