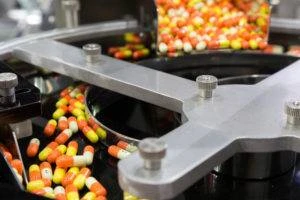 Every year, the FDA recalls thousands of drugs and medical devices for defects. In a perfect system, these are all caught in testing and never reach the market, but we do not dwell in a perfect world. People get hurt by defective drugs all the time, sometimes large groups of them.
Morelli Law Firm is one of the most respected defective drug law firms in the nation. We've helped thousands of litigants, from single plaintiffs to large mass tort suits. If you think a drug harmed you, let us know, and our Clifton defective drugs attorneys will assess your chances.
Can Every Drug Injury Lead to a Claim?
Unfortunately not. In order to qualify for a lawsuit, we have to prove the drug was defective and that it harmed you. Side effects are not necessarily defects, even if they harm you. However, a side effect can be the trigger for a lawsuit.
If we can prove that the drug company knew about the side effect and failed to notify the public about it, and that side effect caused your injury, you can sue for side effects. Proving this on your own is tough without the help of a medical malpractice lawyer.
Addiction is another side effect that could be the target of a lawsuit. If a drug is addictive, the public must be notified. There may also be manufacturing defects that could cause a drug to become addictive. Again, having a lawyer's help will make your case much easier to prove.
What Makes These Different From Malpractice Cases?
When you buy a drug, whether over the counter or through a prescription, several areas of law intersect. Unlike a car accident, you can sue for a defective drug injury on more grounds than negligence. You can also sue for breach of warranty or for strict liability, depending on the case.
A breach of warranty can happen in many ways. One way might be that you thought you bought one dosage of a pill but received another in the package. When you buy a product, there is an implied warranty that what you bought is what you're going to get, and you can sue about this if it's wrong.
Strict liability comes into play because drugs are dangerous products. Under strict liability rules, someone could still be sued about a problem even if it's not their fault for causing the harm. This is because drugs can harm you even if you take reasonable care, and the law states the public can receive compensation when this happens.
Time Limits on Defective Drug Cases
Like nearly all lawsuits, there is a time limit set by law for when you can bring your case forward. A defective drug case usually falls under the laws for product liability. Thus, in New Jersey, you have two years since the time you discovered the injury to start your lawsuit under the statute of limitations.
If you wait too long, the court will deny you compensation. However, there may be exceptions to your case. Your defective drugs lawyer in Clifton can check to see if you can still file and stop the clock while they perform their investigation.
Compensation You Could Receive From Your Case
The injuries from defective drugs can damage you for the rest of your life. They can even be deadly. All the standard personal injury damages may apply to your case. It's up to your lawyer to ferret out all the ones that apply and calculate their costs.
Should your case become part of a larger mass tort situation, we can discuss how compensation will work. Usually your compensation will be divided among all the plaintiffs, though the amount we can sue for will be much higher. You may also get more if you're one of the plaintiffs that began the case.
Until we know the exact details of your case, we cannot give you an estimate of how much you can receive. However, know that Morelli Law will fight hard to maximize your compensation so that you can get the care you need for your drug injury.
Get Your Case Started With Morelli Law
By starting a defective drugs lawsuit, you can do more than get compensation. You can help get a dangerous drug pulled off the shelf before it harms other people. The FDA recalls thousands of drugs and medical devices each year. You can help with the next one.
To get your case started with our Clifton defective drugs lawyers at Morelli Law Firm, you can call our offices or use our free case evaluation form. We look forward to representing you, as we have thousands of others, in your defective drug case.